Sourdough pizza with pan-fried grouse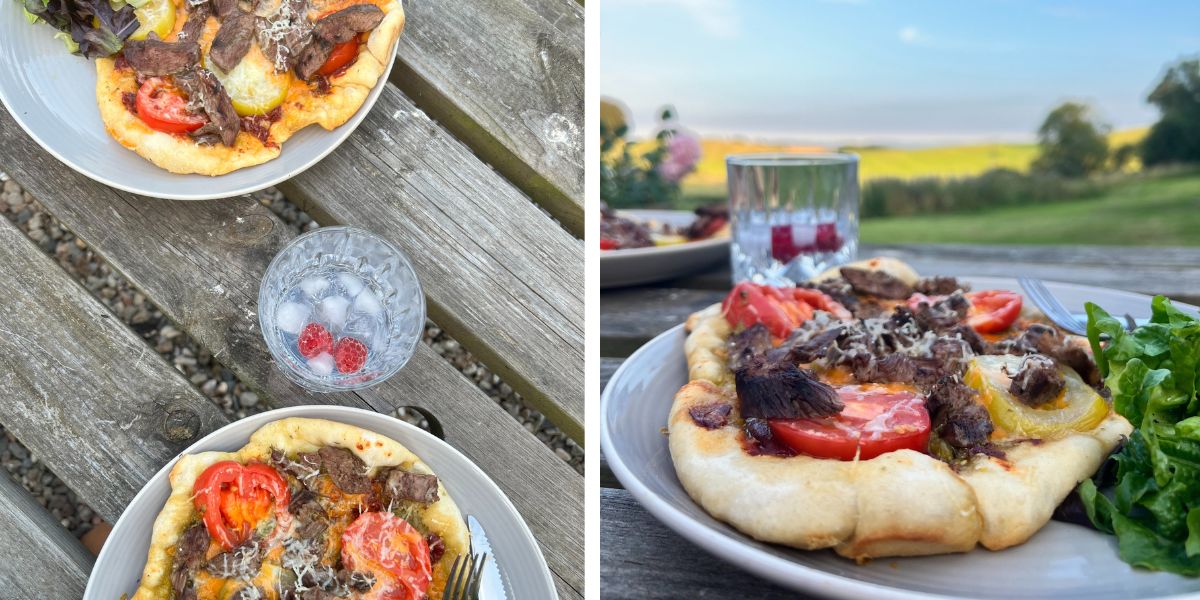 Looking for new ways to cook grouse? This tasty pizza using pan-fried grouse breasts is sure to go down as a treat and one the whole family can enjoy. Get creative and try adding other toppings as desired!
Recipe x2 persons.
Ingredients
Base
Pre-done sourdough pizza base (if you want to cheat like me!) or you can find many easy recipes to follow online.
Toppings
2 oven ready red grouse breasts removed and skinned
4 large heritage tomatoes
6 heaped tablespoons of green pesto
6 heaped tablespoons of tomato pure
50g of red Leicester cheese (or any of your choice)
15g of grated parmesan
Pinch of Italian herbs
Pace Brothers Gunpowder Seasoning (or make your own using salt, pepper, and chilli)
Splash of olive oil
Knob of butter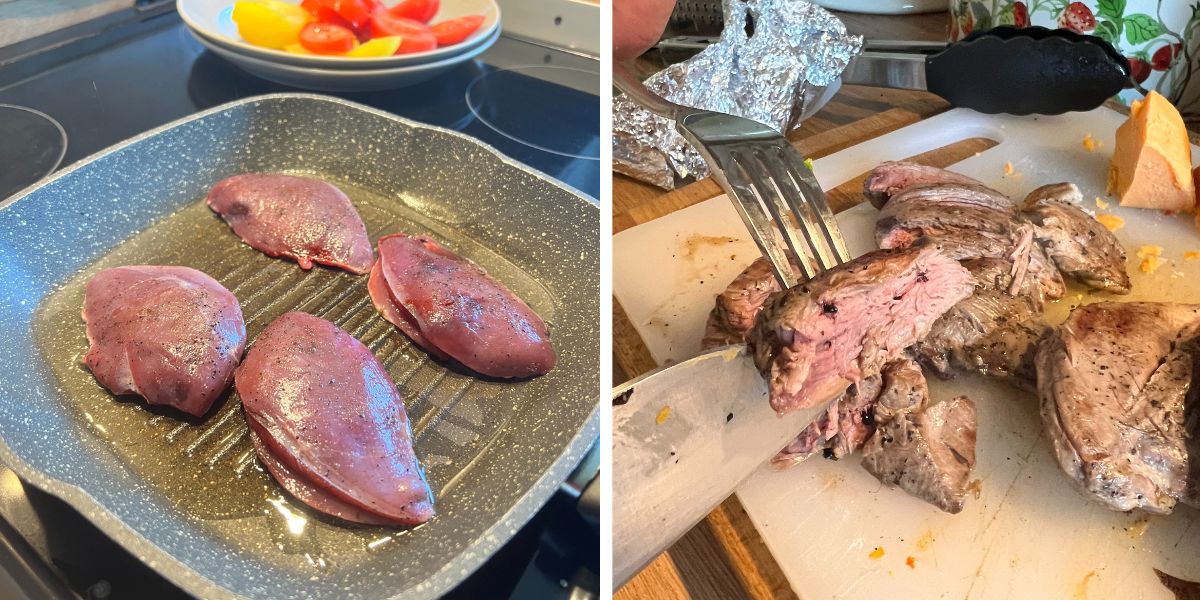 Method
First, preheat the grill to 200 degrees and set aside your cast iron griddle pan.
Prepare all the ingredients and work surface area. Start by lightly coating your grouse breasts in the gunpowder seasoning or your own seasoning. Pre-heat a pan on medium to high, adding a splash of oil and the knob of butter. Once heated add grouse breasts for 2 mins per side. Once done, remove and leave on the side to cool.
Now prepare your other pizza toppings. Cut the tomato into slices and set aside, grate the cheese. Add the tomato pure and Italian herbs to a small bowl and mix, add a tiny splash of water if the mixture is not easy to spread.
Flour your work surface and cut the pre-done sourdough pizza in half, and roll out to the desired size. Be mindful it needs to fit into your griddle pan!
Now add your pizza toppings, start by covering the base in the tomato pure pizza, then add the tomatoes, dollops of green pesto, cheese, and grouse (cut into thin strips once cooled).
Meanwhile, heat the griddle pan to high, and add a splash of oil if required. Then carefully add pizza bases to the griddle pan, cooking for 2-4 mins, and then move to grill for 2-6 mins, depending on desired crispiness.
Repeat with the next pizza.
Now serve and enjoy with a glass of your favourite tipple!