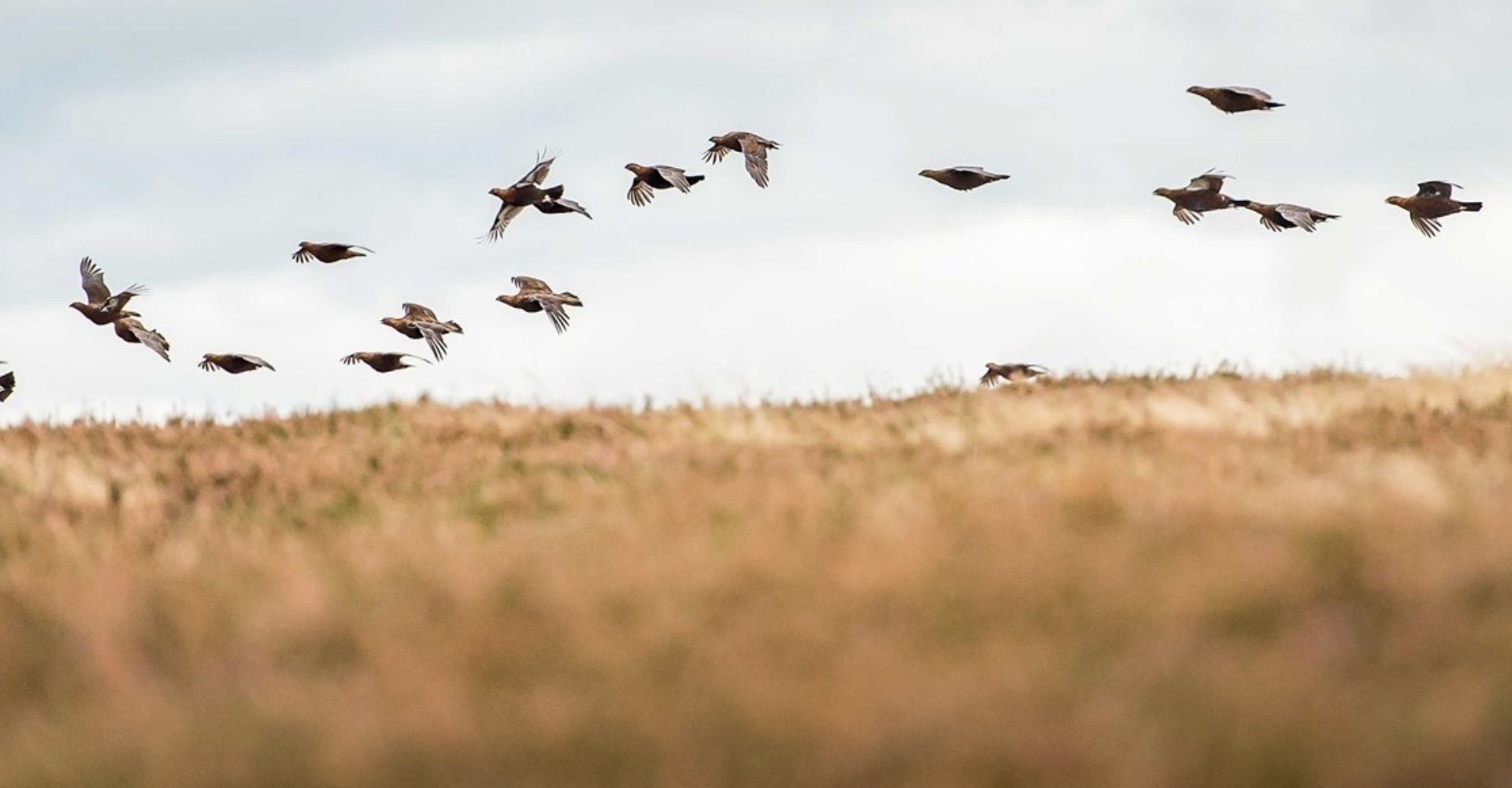 Game Shooting in Scotland
An Experience Like No Other
Scotland is a must-visit location for any hunter because of its stunning beauty, extensive history, and many sporting opportunities. Scotland provides various game shooting experiences, including red grouse, pheasants, partridges, woodcock, snipe, duck, pigeon, and wildfowling.
If you're planning a game-shooting trip to Scotland, knowing what to expect and how to prepare is essential. We cover everything you need about game shooting in Scotland, from the different shooting experiences available to further information regarding travel, advice for beginners, and accommodations.
Types of Game Shooting Experiences
There are several different game shooting opportunities available, each providing a totally unique experience in Scotland. The most popular options are driven shooting and rough or walked-up game shooting.
Driven Shooting
Driven shooting is a traditional shooting method in Scotland involving a line of beaters driving game birds toward a line of shooters. This requires preparation, skill, teamwork, and careful timing from the gamekeepers and beaters to ensure the ultimate experience for visitors.
Red grouse shooting is one of Scotland's most distinct types of driven shooting to Scotland. These wild birds are found in the heather-covered moors across Scotland and require careful management by gamekeepers and associated estate workers to ensure a surplus to shoot each year. Pheasant shooting is also popular, and hunters can find opportunities across the whole of Scotland.
Many private estates and sporting agents in Scotland offer driven shooting experiences, and many of these estates have long histories and are steeped in tradition. Accommodations and dining options are often available, making it easy to make a complete holiday from your sporting trip.
Rough or Walked Up Game Shooting
Rough or walked-up game shooting is a different type of hunting experience involving hunters walking through cover in a line to flush out game birds. A walked-up day would usually consist of 4 – 8 guns, depending on the requirements and working dogs will also be used to flush the game. This activity is more physically challenging, but the scenery and experience are rewarding, allowing you to reach some of Scotland's wilderness.
Wildfowling is another option, which involves shooting ducks and other waterfowl in coastal areas and estuaries. Or enjoy the thrill of pigeon shooting, during the summer months, many sporting agents can offer this sport.
Many private estates in Scotland offer rough or walked-up game shooting experiences, and these experiences can be customised to fit the needs and preferences of the hunters. Accommodations and dining options are also often available, making planning a complete holiday around your hunting trip easy.
Accommodations and Dining
Many of our sporting providers in Scotland offer accommodations and dining options for hunters. From luxurious hunting lodges to cosy cottages, a historic Castle, or even glamping pods, there are a variety of options to choose from. Many estates also offer fine dining options, using locally sourced ingredients and traditional Scottish recipes.
We also have a dedicated where-to-stay section on our website, in which all the accommodation providers are sport friendly and can help meet your requirements.
Some estates offer all-inclusive hunting packages that include accommodations, meals, hunting experiences, and planning, and budgeting your trip easy. Booking your accommodations well in advance is also a good idea, especially during peak hunting season.
An Unforgettable Experience
Game shooting in Scotland offers a thrilling and rewarding hunting experience in a beautiful and historic setting. Scotland has something to offer every hunting enthusiast, whether you prefer driven shooting or rough or walked-up game shooting. However, being prepared and informed about accommodations, and tips for a successful hunt is essential. With the proper planning and preparation, your game-shooting trip to Scotland will surely be an unforgettable experience.
Find out more about individual quarry species:
Sporting providers who offer game shooting opportunities across Scotland
Select a sporting provider below to find out more: