Shooting in Scotland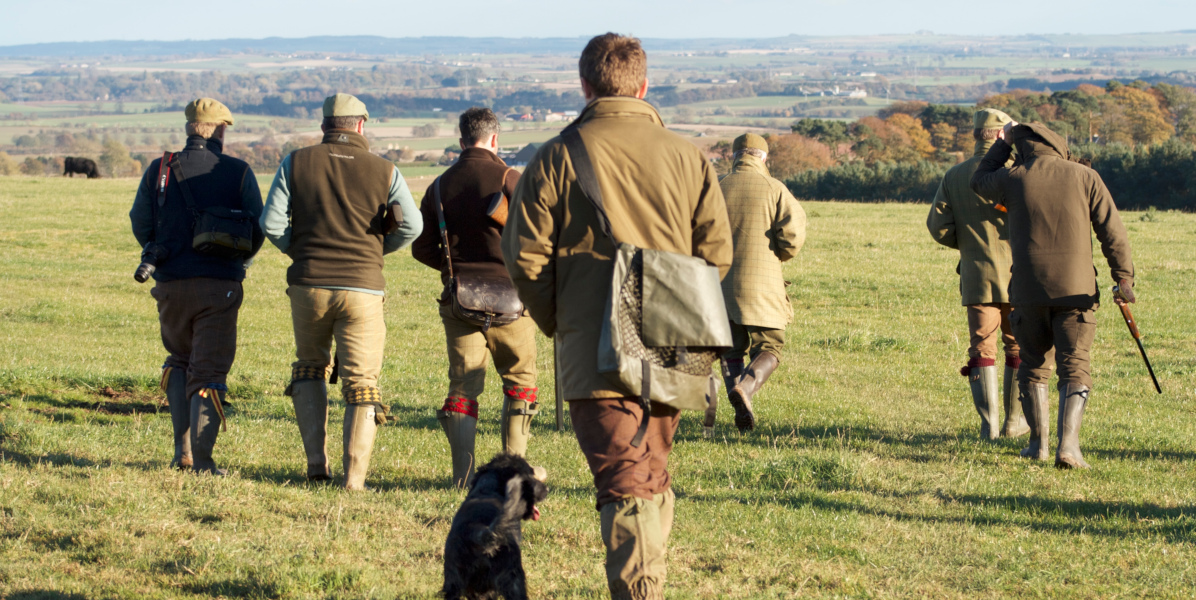 Scotland is famous for the quality of its sporting bird shooting and the professional way in which sporting days are managed and conservation practices are undertaken.
Shooting in Scotland is generally understood to mean wing or bird shooting and pursuit of the smaller mammalian species of rabbit and hare, generally with a shotgun but sometimes, in the case of rabbits, an air rifle.
Quarry Species
Red grouse and black grouse are amongst the many quarry game species in Scotland. Red and black grouse are unique to the United Kingdom. Due to their scarcity black grouse are generally not hunted. However, red grouse which fly low and fast over the purple heather-clad hills provide what many regard as the most challenging sporting bird anywhere in the world. A third grouse species, the ptarmigan, is unique to Scotland. Living high up on the Scottish mountains it provides a real physical challenge as a quarry species.
But the grouse is just one amongst an array of testing quarry species that are managed in a modern conservation-minded manner by professional gamekeepers throughout the country.
Other 'wild' quarry species are the waders, woodcock and snipe. Both have erratic fast direction changing flight and provide a challenging shot to even the experienced gun.
Ducks and geese provide another challenge to sporting tourists visiting Scotland.
The fast flying, wild and wary species is the wood pigeon is a major agricultural pest which number in the millions across the UK. In a recent survey by Guns on Pegs the wood pigeon was found to be the 'best' game bird.
The pheasant and to a lesser extent the partridge are the mainstays of UK shooting. These birds offer the sporting gun 'walked up' or driven shooting opportunities.
Finally, we have ground game, namely rabbits and hares.
If you are new to shooting and would like to try, visit a clay pigeon ground near you where you can learn how to shoot and how to feel comfortable and safe with a shotgun under your control.
Alternatively you could try your hand at simulated game shooting, which recreates a full driven day but with clay targets.
Individual Species Information
Select a species from the options below to find out more: