Ivory Stag Tusk – Cufflinks & Pendants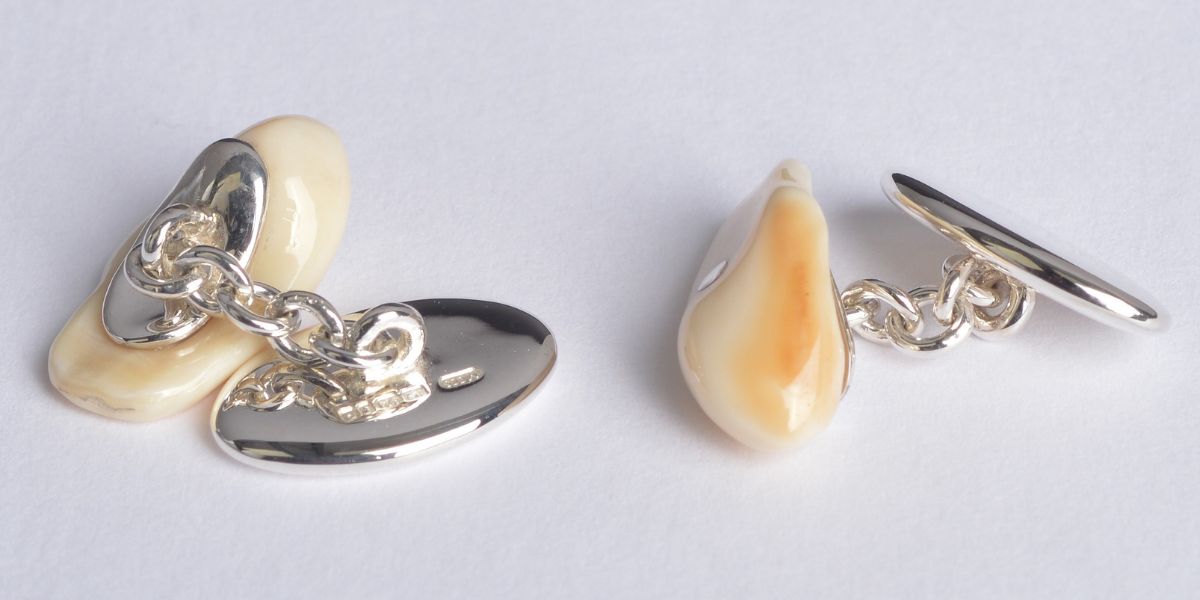 Information
Genuine ivory tusk cufflinks & pendants, set with Scottish hallmarked recycled 925 Sterling Silver – Finished or Bespoke.
The ivory is responsibly, ethically, and sustainably sourced, a by-product of red deer management.
Our Scottish jewellery designer polishes the white ivory and sets them individually in the sterling silver, with chain link attachments, to create a distinctive pair of cufflinks or pendant.
Each pair of cufflinks/pendant has a unique engraved identification number, so the history and provenance of the jewellery can be traced.
For cufflinks or pendants set with your own extracted Red Deer Stag Ivory Tusks, please visit Bespoke Orders on the Sybarite Sporting 'Ivory Stag Tusks' page – www.sybaritesporting.com/ivory-stag-tusks
Responsibly & ethically sourced ivory.
Sustainable-use deer management by-product.
Natural, environmental & eco-friendly resource.
Traceability record & documented jewellery provenance.
Recycled 925 Sterling Silver.
Individually handmade in Scotland.
Unique engraved identification number & Scottish hallmarking.
Sustainable Use Wildlife Conservation (SUWC) – www.suwc.org.uk
The case price consists of 1 pair of cufflinks, supplied in a dark blue velvet jewellery case, with a card insert stating provenance details; date, location and the engraved unique identification number.