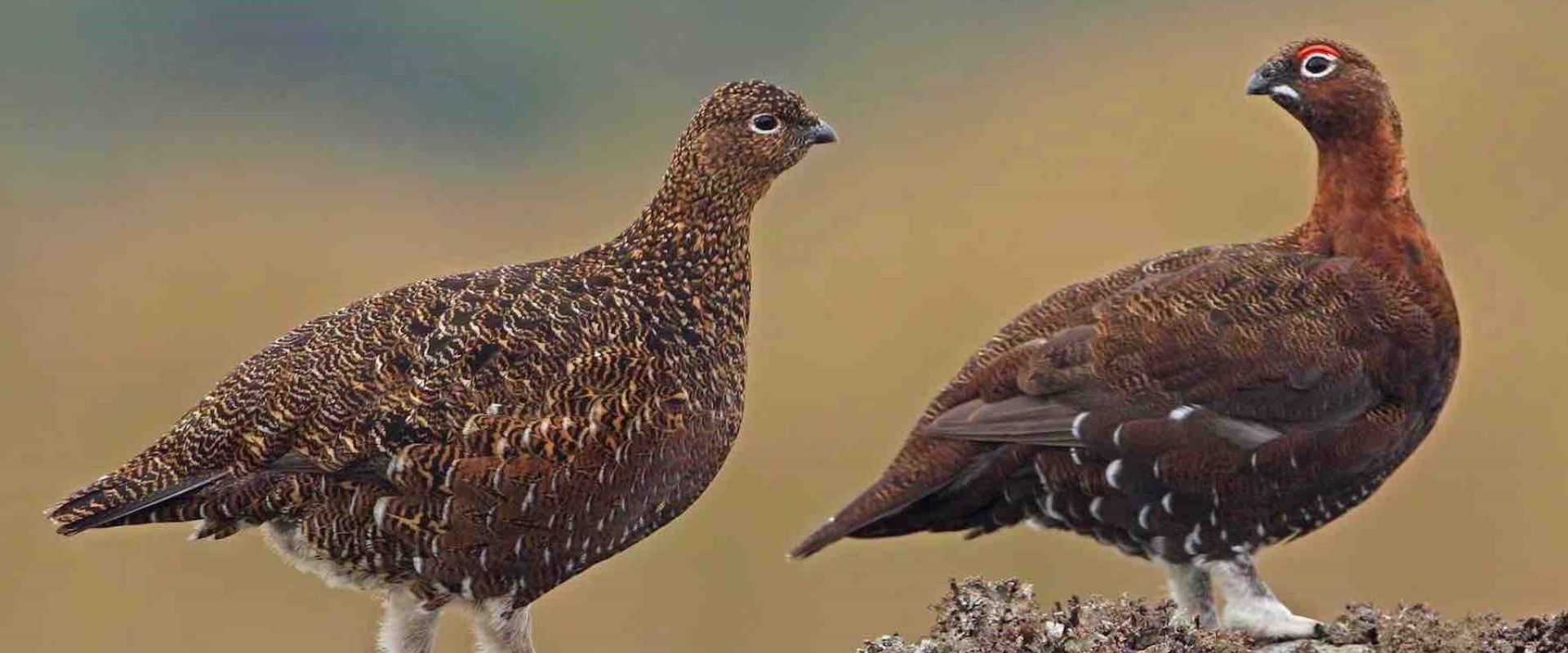 When you hear the words Red Grouse, you might immediately envision Scotland's picturesque, wild, and rugged heather moorlands. It should come as no surprise, given that this magnificent bird represents and is identified as Scottish.
The red grouse embodies the outdoors in all its glory. This bird favours the ground over other species that could choose to nest in trees. The red grouse has carved out a special place among the heather. They are true rulers of their realm thanks to their extraordinary natural camouflage and ground-nesting behaviours.
 Let's now discuss their flight. It's a spectacle, to put it mildly. Imagine yourself in the Scottish moorlands when a red grouse suddenly takes off. Some of them can move at incredible rates of up to 70 mph. Their quick movements and agility show their versatility while adding to their allure. It's a sight that will undoubtedly stay with you.
'Driven shooting' and 'walking up' are the two main techniques enthusiasts frequently employ when participating in shooting red grouse. In the former, sometimes called a "driven day," beaters push the birds towards the shooters; normally, parties with 8–10 guns participate. On the other hand, "walking up" includes hunters going over the heather to send the grouse flying. Smaller parties, usually between 4 and 8 guns, typically utilise this strategy.
The red grouse symbolises the Scottish moorlands and is more than a bird. They stand out because of their distinctive behaviour, quick flight, and preference for ground nesting. However, they have come to be associated with the heather moorlands of Scotland.
Season Dates
The open season for grouse shooting in Scotland is 12 August – 10 December.
Providers and agents offering this sport
Please choose from a provider below to enquire: