Dougarie Estate
Near Brodick, Ayrshire & Arran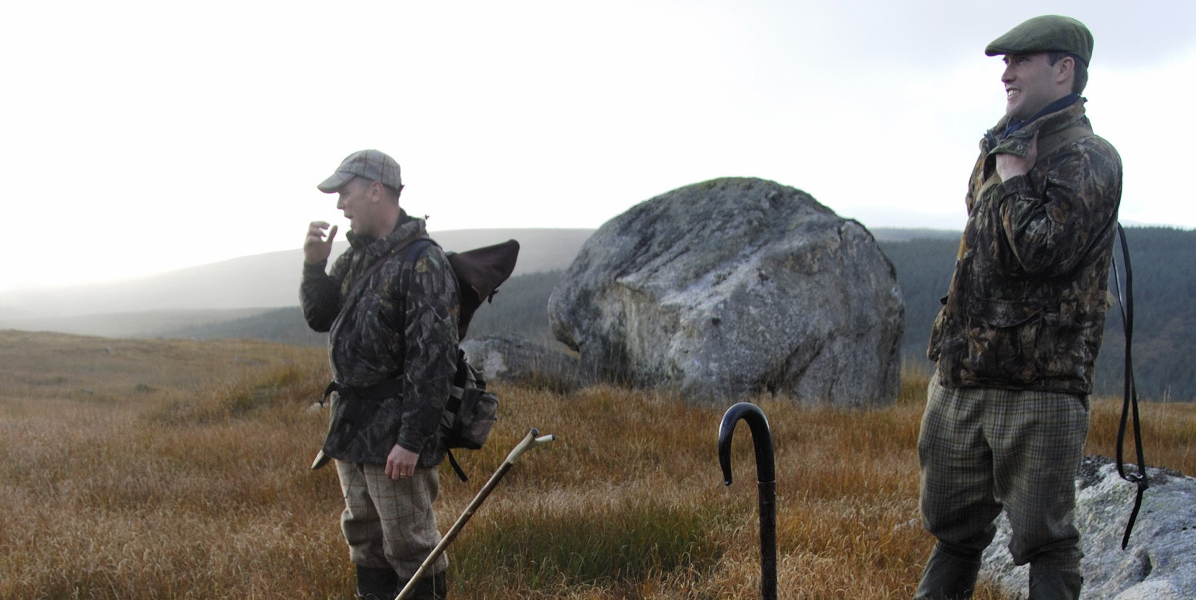 Information
Dougarie is a traditional family estate on the beautiful north-west coast of the Isle of Arran.
It dates back to the mid-19th century when the then Duke of Hamilton chose Dougarie to build his Summerhouse (their main island residence was Brodick Castle). Various farms and cottages were added over the years. Dougarie Lodge was built in 1865 and various outbuildings added over the following 50 years. The Estate was acquired by the Gibbs family in 1972 and consists of 27,000 acres which provide a range of activities such as golf, fishing and field sports.
Fishing – the Iorsa river runs through the heart of the Dougarie Estate. The Iorsa is a spate river offering both salmon and sea trout fishing and consists of two beats. The upper beat includes Loch Iorsa where a first class wooden boat is available. The lower beat includes the Sea Pool. A track runs parallel to the river to provide easy access for suitable vehicles.
Shooting – A wide variety of game shooting is available, from driven and walked up pheasant & partridge to duck flighting. There are also both snipe and woodcock at the right time of year.
Stalking – As part of the Estate's continuing policy of protecting and nurturing the environment and habitat, it is necessary to cull a certain number of red deer from the herd each year. This is to ensure that a strong bloodline remains, and to prevent overcrowding and starvation. The weather is sometimes a challenge but the views are perhaps unrivalled in Scotland, with stunning scenery everywhere you look, particularly over the Kilbrannan Sound to the Mull of Kintyre. On a clear day you can see Islay, Jura and even Mull to the west and north, and Northern Ireland further south.
We offer different types of accommodation, from a luxurious country house to smaller cottages which are all available throughout the year. We can also arrange for catering and housekeeping if required.
Sport Offered
Shooting – Pheasant – Driven and walked up (1st November – 31st January)
Shooting – Partridge
Shooting – Woodcock – Rough shooting (1st November – 31st January)
Shooting – Snipe
Shooting – Duck and Geese
Deer Stalking/Hunting – Red Stags – 1st September – 20th October
Deer Stalking/Hunting – Red Hinds – 21st October – 15th February
Fishing – Atlantic Salmon – Iorsa River (1st August – 31st October)
Fishing – Sea Trout – Iorsa River (1st August – 31st October)
Fishing – Sea Angling – and lobster potting – by arrangement (1st July – 31st August)
All holiday houses are self catering with all the linen provided and beds ready made up for you and your guests. Housekeeping and catering can be arranged with sufficient notice if required. All houses are available throughout the year.
Cots and highchairs are available on request.
We are happy to accept well behaved pets, although we do ask that you don't let them on the furniture or beds.
Shooting packages can be arranged on a B & B basis.
Dougarie Estate is surrounded by natural beauty. A full range of activities for people of all ages and interests is accessible on the island. They include:-
•Hiking
•Beaches
•Wildlife including red deer and otters
•Bird watching
•Castles
•Standing stones
•Pony trekking
•Mountain biking
•Photography
•Arts & crafts
•Kayaking
•Caves
•Distillery
•Brewery
•and more
Dougarie Estate offers the perfect base from which to explore the great outdoors.