Kilchoan Estate
Near Mallaig, The Highlands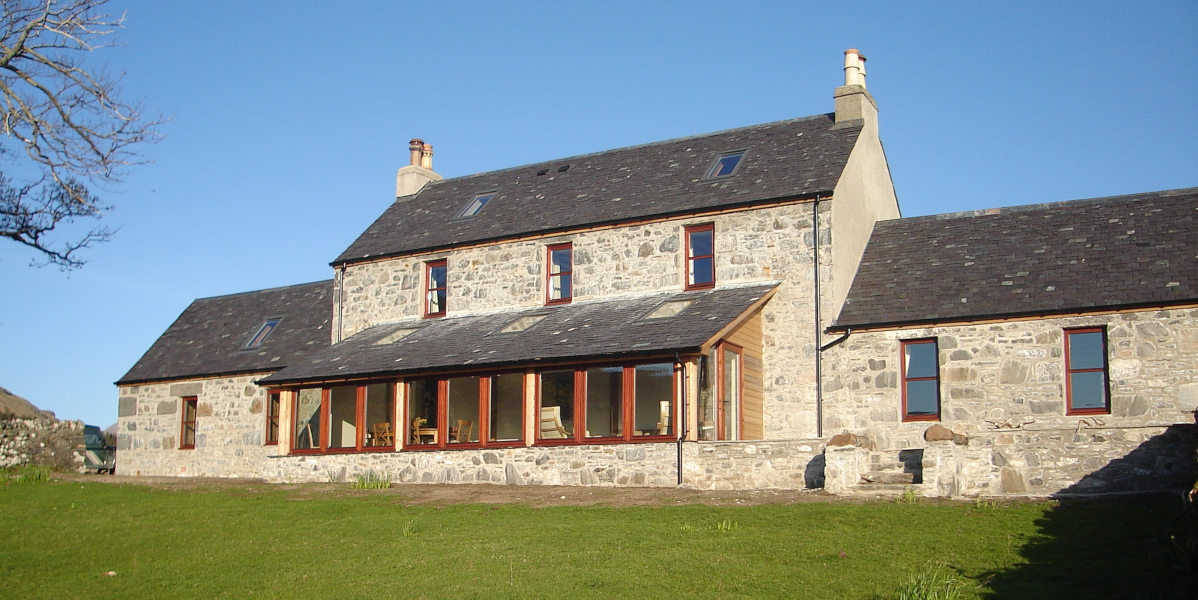 Information
Kilchoan Estate lies within the beautiful and remote Knoydart Peninsula.
Often referred to as 'the rough bounds' or 'the last wilderness', we are only accessible by boat from nearby fishing port of Mallaig or an arduous 20 mile walk over the hills.
Stalking/Hunting
Kilchoan Estate offers red deer stag and hind stalking from the end of August through until the 14th of February. Deer stalking is let out on a weekly basis with a head stalker, ghillie and accommodation in the newly renovated Kilchoan Farmhouse.
Fishing
We also offer excellent fishing with seat trout, salmon or brown trout on our river and hill lochs.
Accommodation 
The estate offers an additional two properties which have all been recently refurbished to a high standard, and are available for self-catering holidays year round, and an off-grid Bothy.
Visit www.kilchoan-knoydart.com to find out more.
Kilchoan Farmhouse
Renovated and refurbished in 2021, Kilchoan Farmhouse will very comfortably accommodate 10 guests in five bedrooms (three en-suite). The property also features a beautiful lounge with wood burning stove, vaulted ceilings and expose beams, a sun-room with dining table, fully equipped kitchen and large drying room.
Additional Accommodation
The estate offers a further two properties available year-round for self-catering lets – Tigh-na-Dobhran accommodation four people and Tigh-na-Broc – six people. They also have an off-grid Bothy in Glen Meadall for up to ten guests which features a sleep platform, fully equipped kitchen facilities, dining area, outdoor fire pit and outhouse.
Properties available include:
Kilchoan Farmhouse, sleeps 10
Tigh-na-Broc, sleeps 6
Tigh-na-Dobhran, sleeps 4
 Druim Bothy, sleeps 10 on a sleeping platform
Please see www.kilchoan-knoydart.com for more information.
Walking
Guided Ranger walks, Munro, Low Level
Fishing
Boat charters and sea fishing – various operators