Benmore Estate
Knock, Isle of Mull, Argyll & The Isles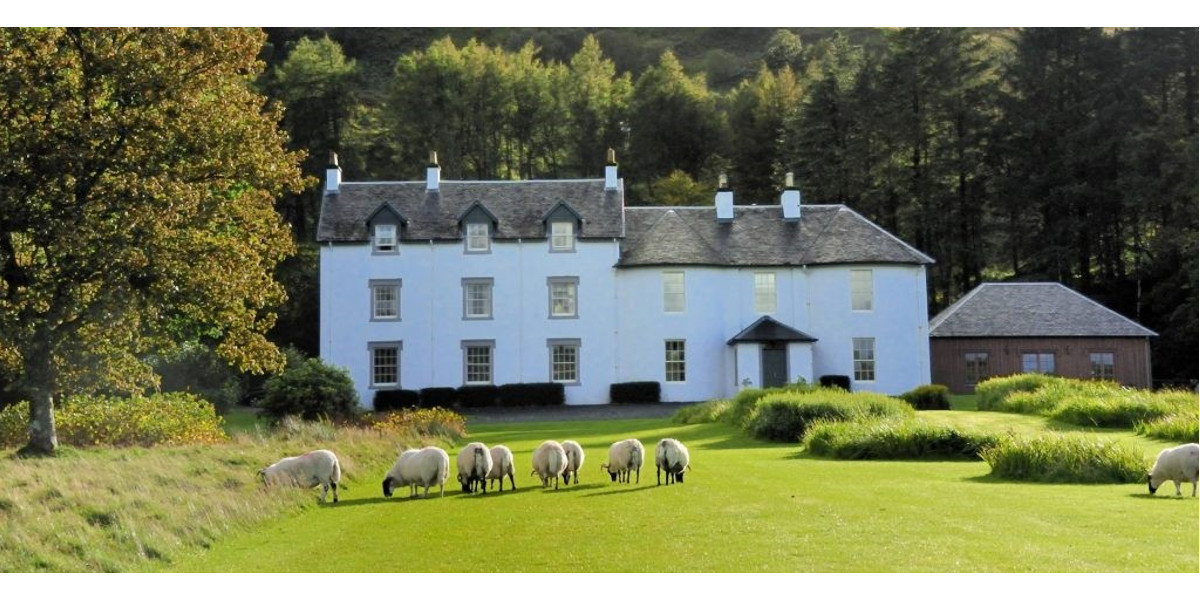 Information
A Classic Scottish Sporting House situated on the picturesque Isle of Mull, offering luxury accommodation and first class stalking and fishing.
At the heart of Benmore Estate, discover Knock House. This grand 18th Century home is an adventure playground for sporting enthusiasts.
Ideal for families, group bookings and corporate get togethers, guests of Knock House enjoy exclusive use of the 32,000 acre private sporting estate for stalking, fishing and other activities.
This includes exclusive use of our private fleet of boats; Benmore Lady, our Targa 46 motor cruiser, which offers unrivalled freedom to discover the breathtaking natural beauty, spectacular wildlife and delights of Mull and surrounding isles, and our sea vessel for exploring further afield and sea fishing (Complete with experienced skipper, Donald)
With 12 bedrooms and 8 bathrooms, Knock House is an idyllic retreat at the end of a fun-filled day of island exploration. The house sleeps 20 in luxurious comfort, along with separate accommodation for your chef or nanny.
There are additional island cottages located on the estate sleeping between 2 & 6 available for rent.
Sport Offered
Deer stalking/hunting – Red stags  mid-August to 20 October
Deer stalking/hunting – Red hinds  21 October to 15 February
Shooting – Clay pigeon
Fishing – Atlantic salmon  The Estate has fishing the River Ba and River Forsa, on Loch Ba, and two hill lochs
Fishing – Sea trout  The Estate has fishing the River Ba and River Forsa, on Loch Ba, and two hill lochs
Fishing – Sea angling  There is also excellent sea fishing from one our estate boat, a 30ft Cheetah Catamaran in Loch na Keal.
Become the Laird of your own Scottish Sporting Estate.
At the heart of the estate sits Knock House, a classic west highland sporting lodge full of new life and old charm. With stunning views over the surrounding hills and glens, Knock House is thoughtfully furnished to provide a luxurious, yet practical and traditional island retreat.
This is a much-loved family home which lends itself perfectly to both intimate groups, larger family gatherings or corporate trips. Knock House is designed for living. The house exudes comfort and charm – alongside some striking art from the owner's extensive collection of Scottish paintings.
Knock House sleeps 20, with additional accommodation for a cook or nanny. There are three sitting rooms and a ceilidh room with sprung dance floor which also doubles as a sitting room and a dining room capable of seating 20. All of the modern comforts are available in this traditional setting including WiFi and Satellite TV.
Knock House is staffed, complete with ghillies, boatmen, and housekeepers to ensure your stay on the island is first class. A cook can be arranged if required.
The Estate also offers additional self-catering Cottages and Glamping Pods, sleeping 2 to 6 guests.
Walking, clay pigeon shooting, sightseeing, sailing, kayaking, picnics, bicycling, canoeing, tennis, birdwatching, golf.