Country Sport Business Toolkit
Country sports shape our countryside; from heather covered mountains, to bog filled glens, ancient and new forests, to glistening lochs and rivers, and wild seas.
Country sports visitors can enjoy activities all year round in Scotland. Each year 8,100 paid equivalent full-time positions are supported by the expenditure of country sports visitors. Businesses operating in the sector also invest hundreds of millions of pounds in conservation of the landscape which supports them.
Whether you already operate a business within the sector or if you are a business nearby, this resource will help you understand more about who the visitors are that enjoy these sports and what they are looking for from the sector.
This resource will highlight some of the opportunities for every type of tourism business to benefit in this growing market and how the national strategy will help enhance and promote the industry by developing the experience and reach new audiences.
Learn from those businesses that have shown innovation in the sector and who can help you bring to life the potential opportunities.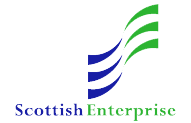 Funded by Scottish Enterprise