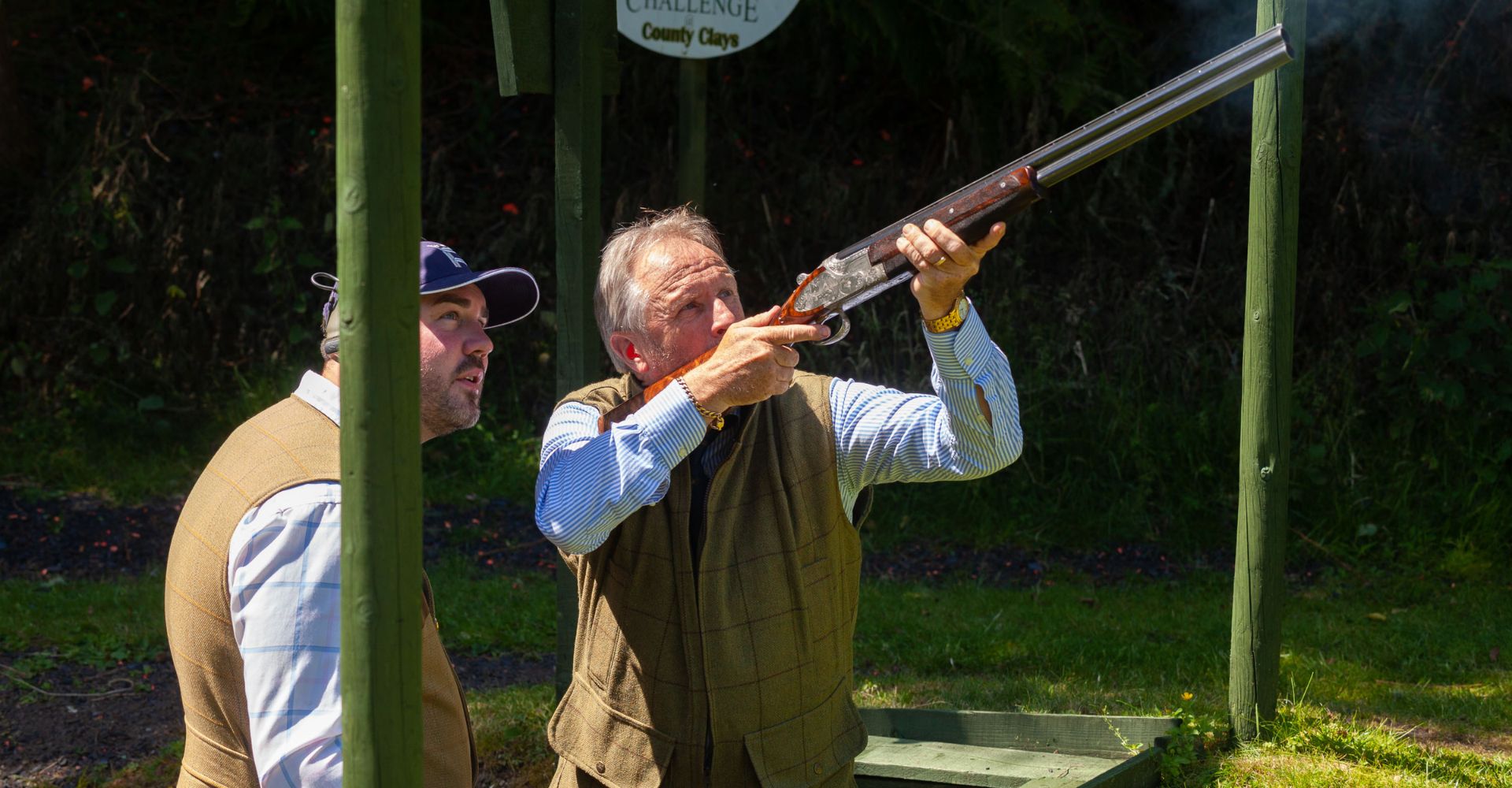 Experience the Ultimate Scottish Country Sport-Adventure
Welcome to the exciting world of clay pigeon shooting in Scotland! As one of the most popular and iconic Scottish country sports, clay pigeon shooting offers a unique blend of tradition, excitement, and adventure. Set against the stunning backdrop of the Scottish countryside, this time-honoured sport promises an unforgettable experience for beginners and seasoned shooters.
Whether you're looking to try your hand at clay pigeon shooting for the first time or seeking to hone your skills, you've come to the right place. At Country Sports Scotland, we're proud to showcase some of the country's finest shooting centres, each providing top-notch facilities and professional guidance to ensure a memorable day.
A Timeless Scottish Tradition
Clay pigeon shooting has been a beloved pastime in Scotland for over a century. Steeped in history and heritage, this sport is more than just a thrilling recreational activity – it celebrates Scotland's rich culture and sporting prowess. Embark on this classic Scottish adventure and connect with the country's sporting legacy while discovering the unique charm of the Scottish countryside.
The Thrill of the Challenge
The excitement of clay pigeon shooting lies in the challenge it presents. As the clays are launched into the air, your heart races in anticipation – will you be able to hit the target? The combination of focus, precision, and split-second decision-making required to succeed in this sport makes it an adrenaline-pumping experience that's second to none.
Bespoke Experiences for All Skill Levels
Scotland's clay pigeon shooting grounds cater to shooters of all abilities, from novices to experienced shooters. Many of our members offer comprehensive tuition from qualified instructors, ensuring a safe and enjoyable experience. So, whether you're a first-timer or an experienced shot, you'll find a range of bespoke experiences tailored to suit your skill level and interests.
Spectacular Scenery
One of the fascinating aspects of clay pigeon shooting in Scotland is the breathtaking scenery surrounding you. From the Highlands' rugged beauty to the Scottish Borders' tranquil serenity, each shooting ground offers a unique and awe-inspiring setting that perfectly complements the sport.
Team Building and Corporate Events
Are you looking for an unforgettable team-building or corporate event? Clay pigeon shooting is a perfect choice! This challenging and engaging sport promotes camaraderie and friendly competition, making it an ideal activity for fostering teamwork and boosting morale. Many of our member's shooting grounds offer bespoke packages for corporate groups, ensuring a tailor-made experience that's sure to impress.
A Warm Scottish Welcome
When you visit one of our Clay Pigeon Shooting Members, you'll be greeted with warm hospitality and a true sense of Scottish spirit. From welcoming premises to the friendly staff, you'll feel right at home as you enjoy this thrilling sport in the company of fellow enthusiasts.
Planning Your Adventure
Ready to embark on your clay pigeon shooting adventure in Scotland? Explore our directory of members offering Clay Pigeon Shooting to find the perfect location for your experience. Each listing provides detailed information about the facilities, tuition options, and contact details to help you easily plan your visit.
Embrace the thrill of clay pigeon shooting and immerse yourself in the excitement of this quintessential Scottish country sport. With world-class facilities, expert instruction, and stunning scenery, Scotland offers the ultimate destination for shooters of all abilities. Don't miss out on this unforgettable experience – explore our members and book your clay pigeon shooting adventure in Scotland!
Some of our sporting providers may also provide clay pigeon shooting as part of your sporting package.
Sporting providers who offer clay pigeon shooting opportunities across Scotland
Select a sporting provider below to find out more: