Atholl Estates
Near Blair Atholl, Perthshire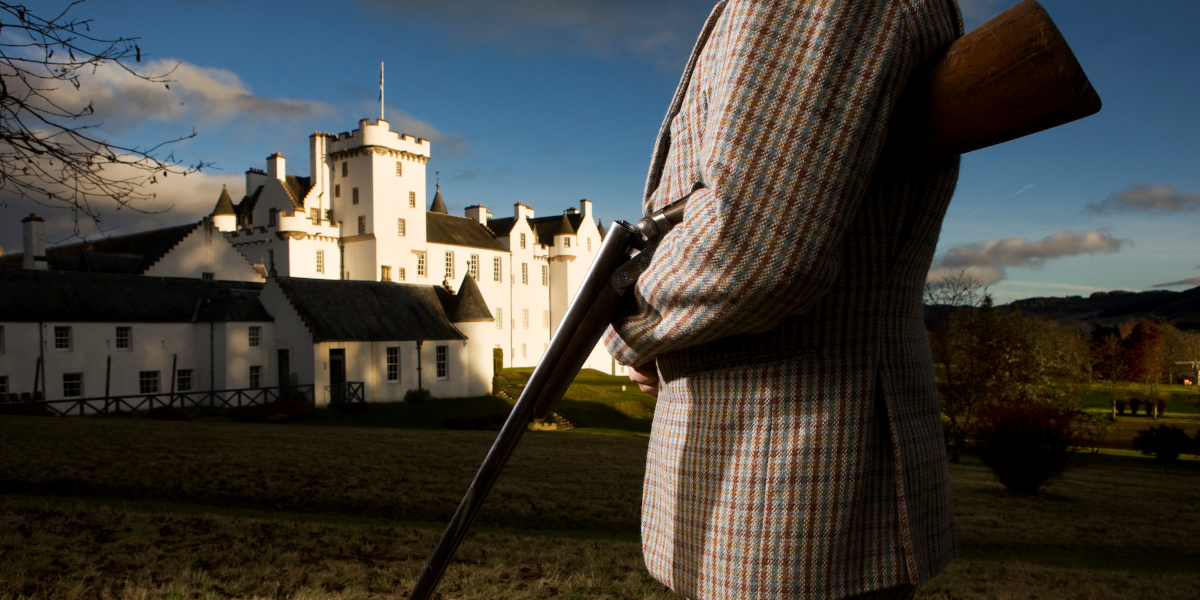 Information
Experience Highland Perthshire
Set in the spectacular landscape of Highland Perthshire, Atholl offers flexible sporting packages to suit your party. Our reputation rests on presenting excellent service and lasting memories of traditional Scottish field sports.
A range of lodge accommodation suits all party sizes, matched with sporting opportunities throughout the year.
Grouse, stags, and salmon during the autumn, hinds, fallow, and pheasants during the winter, and roe buck, trout, and salmon in the spring.
You define what you want within the seasons and we informally but efficiently deliver it.
Sport Offered
Shooting
Red Grouse with lodge weeks starting August to mid-September.
Deer Stalking/Hunting
Red Stags traditionally taken off the hill with ponies, with lodge weeks from August to October.
Red Hinds from October to February.
Roe Bucks  from April to June.
Fishing
Atlantic Salmon from March to October.
Wild Brown Trout hill loch fishing from April to October.
Most sport is let as weekly packages with self-catering lodge accommodation.
Atholl Estates offers accommodation to suit all tastes and budgets.
Blair Castle Caravan Park is a perfect base for touring or holiday, whether you bring a tent, caravan or motorhome or stay in one of our luxury static caravans. Our Woodland Lodges are fantastic home-from-homes for couples or families, nestled in a secluded woodland yet close to the amenities of Caravan Park and Blair Atholl village.
Larger groups and those wanting seclusion in the countryside can explore our 11 luxury lodges and cottages range. Sleeping between 2 and 18 guests.  t
The lodges are in varying locations, from the convenience of Old Blair (within walking distance of Blair Atholl) to the remoteness of Forest Lodge, nestled in the hills of Glen Tilt some eight miles along a private track.
Whichever option you choose, you will enjoy a wonderful holiday on Atholl Estates.
Cycle in Scotland: Atholl Estates
If you're looking to cycle in Scotland, Atholl Estates affords excellent cycling opportunities for riders of all abilities. We welcome responsible cyclists on our estate roads and tracks and encourage them to enjoy the area's outstanding natural beauty.
Perthshire is one of the most popular regions to cycle in Scotland. Its gently rolling plains and rugged Highland tracks provide an exciting blend of terrain for cyclists, allowing you to pick a route that suits your skill level perfectly.
Whether your passion is mountain biking or road riding, a visit to Atholl Estates is a must for anyone looking for exciting and engaging places to cycle in Scotland.