Buccleuch Arms
Near Melrose, The Scottish Borders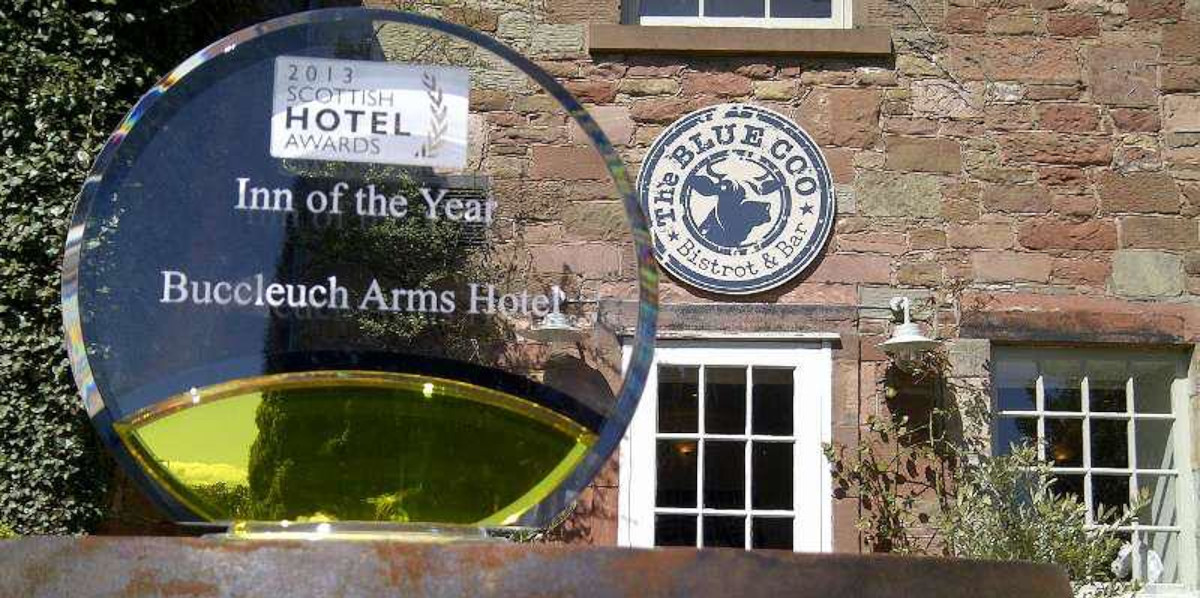 Information
The ideal base for your sporting holiday in the Scottish Borders.
Award-winning 4 star coaching Inn near Melrose in the Scottish Borders with 19 guest bedrooms, bar, Blue Coo Bistrot, and conference and function facilities. Privately owned and voted Scottish Inn of the Year 2015. In summer 2012 we opened our new Blue Coo Bistrot which specialises in local steaks.
Sport Offered
Shooting – Red grouse
Shooting – Pheasant
Shooting – Partridge
Shooting – Woodcock
Shooting – Snipe
Shooting – Wood pigeon
Shooting – Duck and geese
Shooting – Brown hare
Shooting – Rabbit
Shooting – Clay pigeon
Deer stalking/hunting – Roe bucks
Deer stalking/hunting – Roe does
Fishing – Atlantic salmon Tweed and Teviot
Fishing – Sea trout
Fishing – Brown trout
Fishing – Rainbow trout
Rooms & Accommodation
All 19 guest bedrooms are located on the first floor of the hotel and comprise a mixture of Double, Twin and Superior King size beds.
Each room is slightly different with a look set by large wall-mounted headboards and furnishings, complemented by matching curtains, bedding, chic mirrors and throws. The en-suite bathrooms are complemented by smart White Company toiletries. Guest bedrooms are serviced daily and generally by 2.00pm, and checkout is by 11.00am on the morning of departure, unless a prior arrangement has been made.
We welcome families; however we do have limited accommodation by way of family rooms, therefore it is best to contact reservations to answer any questions you may have.
Fox Hunting
Various Packs in Scottish Borders, hunting days being mainly Mon,Tues, Wed, Sat..
Hirelings, Stabling and livery nearby