Red Stags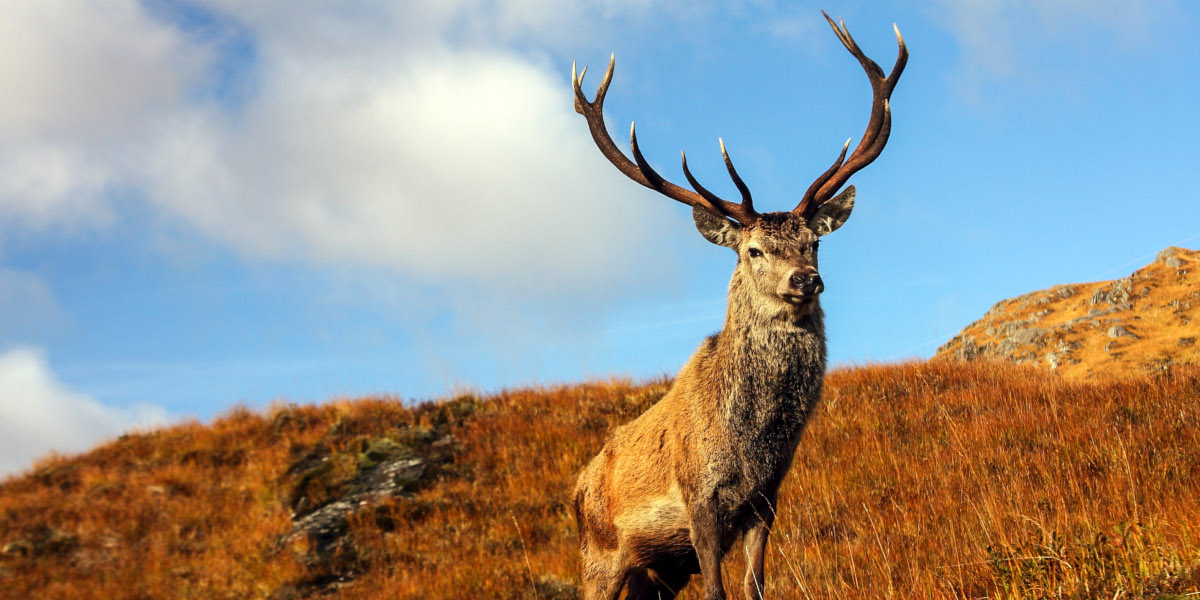 Red deer are the largest wild deer in the UK, and one of our native species. The majority are found in the Scottish highlands and islands, though they are also found over much of mainland Scotland.
The shooting of red deer in Scotland is undertaken on the open hill and in woodland. Close encounters are commonplace in the woods where the use of high seats is a very successful method and a great way to see some of Scotland's more cautious wildlife at close quarters. Hunting on hill ground is however where Scotland's red deer stalking traditions lie. Walking in Scotland's high ground; a highly skilled strategic approach to a suitable shooting range; the selection of a suitable cull animal within the herd management plan; being unseen and in close proximity to Scotland's largest mammal; placing an accurate shot for a fast kill and transporting the quarry home by Garron (hill pony) or All Terrain Vehicle in the company of your stalker, all go to provide a wonderful experience.
Season Dates
In Scotland stags can be shot between 1st July and 20th October.
Providers and Agents offering this sport
There is a wide range of providers offering Red Deer Stag Stalking, below are a few of these. For a detailed listing use the search facility on the right.