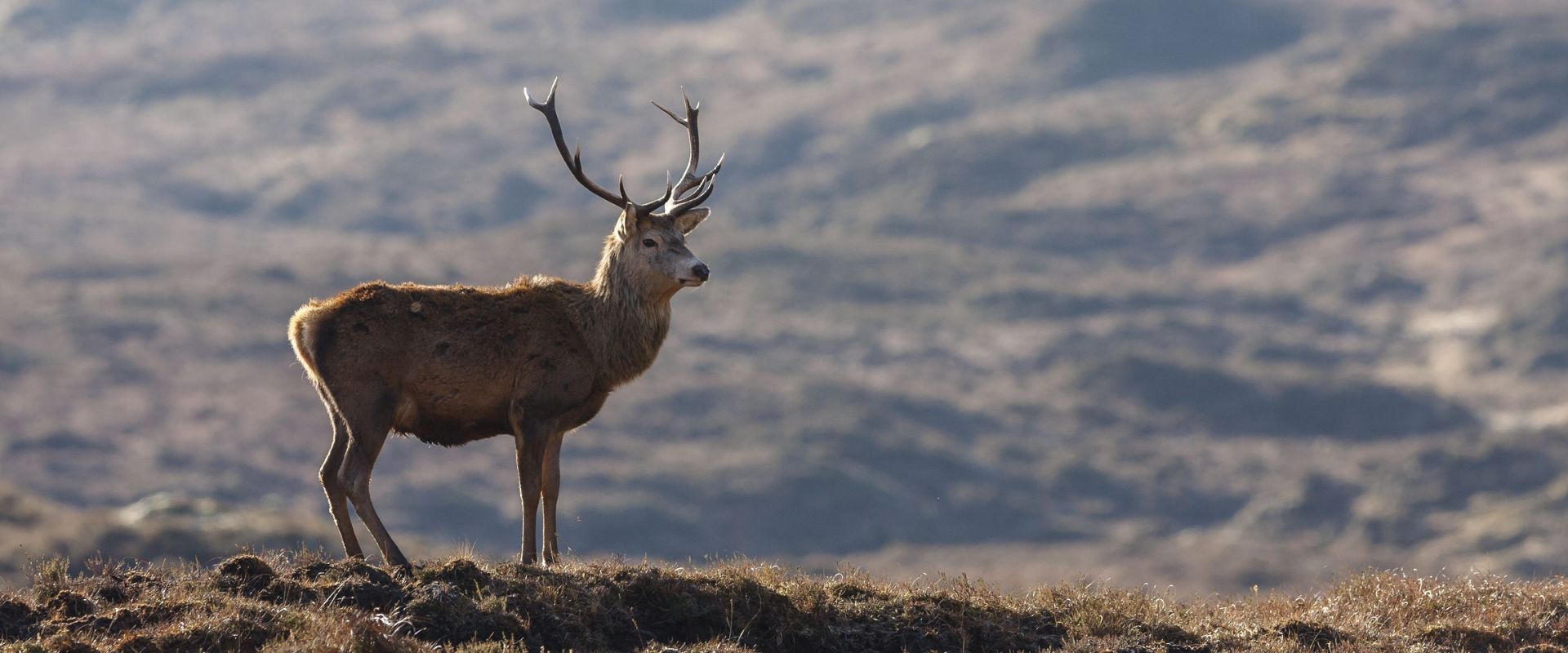 Red deer are the largest wild deer in the UK, and one of our native species. The majority are found in the Scottish highlands and islands, but also on the mainland of Scotland.
The stalking of a red deer stag in the Scottish highland is both challenging and unforgettable, a truly remarkable experience.
All red deer are completely wild and the majority are located on open moorland and mountainous terrain. The challenge of stalking over various types of terrain to achieve the final goal of having a stag within your sights lures many hunters to the highlands year after year.
Season Dates
The open season in Scotland for red stag deer stalking is from 1 July – 20 October.
Providers and agents offering this sport
Please click on a provider below to enquire: