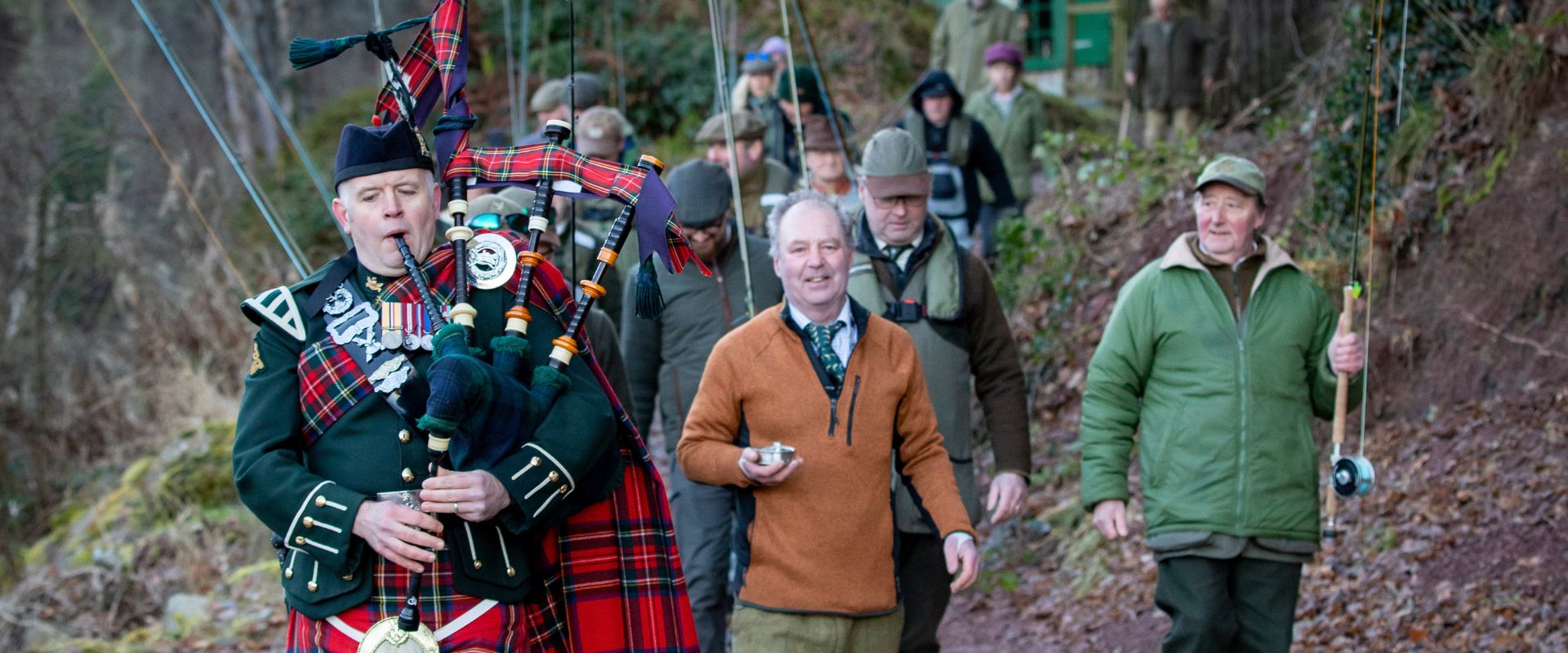 Watch our 2-minute video to find out more about how Country Sport Scotland can help you discover your memorable sporting experience now.
Country Sport Scotland is a not-for-profit organisation that was founded in 2003 by a collective board of rural private and publicly funded organisations.
The Scottish Country Sports Tourism Group as it was formally known as was commissioned in the first instance as a major research project to achieve the following objectives:
To investigate the perceptions and attitudes of intermediaries
To identify participation trends at UK and international levels
To identify leading destinations and examples of best practice
To assess Scotland's strengths and weaknesses as a destination for country sports tourism
Since then, it has developed into a successful online directory for country sports providers in Scotland to promote their businesses and connect visitors with outstanding fur, feather, and fin sporting experiences amongst dramatic and unparalleled landscapes.
It has also been part of many projects over the years to promote Scotland as a leading destination for country sports tourism and supported the industry in doing so. In recent years, it was instrumental in helping to receive the £1M covid-19 funding from the Scottish Government to help support those businesses impacted by the pandemic, furthermore, we received £56K to promote country sports to the domestic market as part of the Marketing and Destination funding from Visit Scotland post-pandemic.
Country Sport Scotland is a platform for country sports providers, associated businesses, and sport-friendly accommodation to promote their offerings, with different membership packages available to suit their needs. For visitors, it's a free directory tool to search for opportunities with no commission from us and the chance to contact sporting providers directly.
Country Sport Scotland has over 2,000 subscribers with 60 sporting businesses listed and growing, advertising full sporting weeks, mixed packages, and single activities for smaller through to bigger groups.
With an incredibly passionate and dedicated team, Country Sport Scotland is here to help the country sports enthusiast, sporting providers, and brands well into the future.
Here is a little about the team and board members who support Country Sport Scotland:
Chloe Forbes – Project Manager
Growing up in the countryside, I have always had a passion for the outdoors and in the last ten years for country sports. I have worked for Country Sport Scotland for nearly two years, having previously held marketing and operations roles in the tourism sector.
I'm passionate and driven about growing Country Sport Scotland as an organisation and promoting it as an important tool to connect visitors with fantastic experiences across Scotland and maximise opportunities for both our members and subscribers.
As manager, I coordinate the Country Sports Team and specialise in linking our varied Scottish provisions to our clients. My work varies from day to day and I love connecting and working alongside like-minded and passionate individuals.
Dr. Simon Wright – Chairman
As a lifelong countryman with a passion for fly fishing for salmon and sea trout, I run one of the leading Sporting Agencies in Scotland specialising in the provision of Deer Stalking, fishing, and the sales of in-perpetuity fishing rights.
I believe in the promotion and support of homegrown Scottish businesses, talent, and country sports and my company manufactures fully British Hand Made Country Sports bags of the highest quality to employ British workers and support artisan and craftsmanship manufacturing.
Scotland is able to provide some of the finest selection of country sports and linked together with its tradition and history this glorious country offers a unique provision for international visitors and home-based country sports enthusiasts.
As Chairman I have the maxim, that our organisation that is Country Sports Scotland champions the best, and supports the finest.
Board Members
British Association for Shooting & Conservation (BASC)
The British Association for Shooting and Conservation is a registered society under the Co-operative and Community Benefit Societies Act 2014, whose mission is to promote and protect sporting shooting and the well-being of the countryside throughout the United Kingdom and overseas. It has a membership of over 150,000.
To find out more, click here.
Scottish Land & Estates (SLE)
Their mission is to lead and support rural businesses to deliver publicly and politically recognised measurable benefits for society, the economy, and the environment, with a focus on people, jobs, and nature. They have a vision for a prosperous and sustainable future for rural Scotland, which delivers benefits for all.
To find out more, click here.
Association of Deer Management Groups (ADMG)
ADMG is the Scottish organisation established in January 1992 to represent its member Deer Management Groups, currently around 50 in number and mainly covering the open hill red deer range and adjoining land.
To find out more, click here.
VisitScotland (VS)
VisitScotland, formerly the Scottish Tourist Board, is a national tourism organisation for Scotland. It is an executive non-departmental public body of the Scottish Government, with offices in Edinburgh, Glasgow, Aberdeen, Inverness, and other parts of Scotland.
To find out more, click here.
Scottish Enterprise
Scottish Enterprise is a non-departmental public body of the Scottish Government that encourages economic development, enterprise, innovation, and business investment.
To find out more, click here.
NatureScot
NatureScot, which was formerly known as Scottish Natural Heritage, is an executive non-departmental public body of the Scottish Government responsible for the country's natural heritage, especially its natural, genetic and scenic diversity.
To find out more, click here.
Fisheries Management Scotland
Fisheries Management Scotland was established in 2016 and became a Company Limited by Guarantee in January 2018. They have a small team of five staff dedicated to the conservation of salmon and freshwater fish and the protection and enhancement of fisheries.
To find out more, click here.
Scottish Gamekeepers Association (SGA)
The Scottish Gamekeepers Association (SGA) represents and unites Scotland's gamekeepers, stalkers, ghillies, wildlife managers and rangers.
To find out more, click here.
Scottish Countryside Alliance
The Scottish Countryside Alliance (SCA) is a unique organisation dedicated to supporting the countryside with the specific aim of promoting and protecting rural communities and the rural way of life.
To find out more, click here.