International Hunting Scotland
Sporting Agent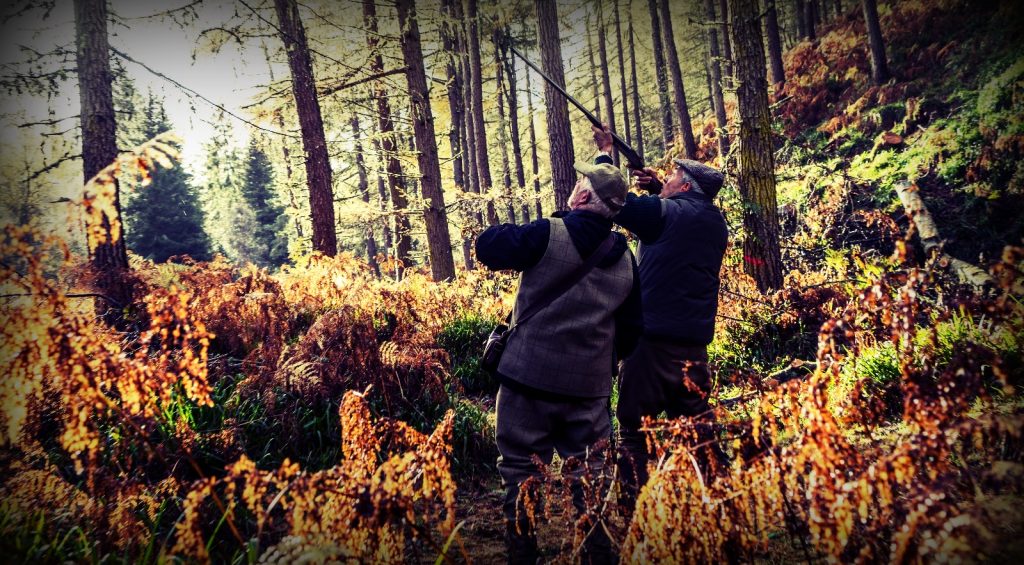 Information
Welcome to International Hunting Scotland. We offer a huge variety of hunting, from driven grouse shooting to ferreting rabbits.
We aim to tailor excursions to your personal requirement and budget.
Phone us anytime to discuss your requirements.
We specialise in Hunting in Scotland for :
Red & Sika Stags
Roe Buck
Grouse
Pheasant and Partridge
Rough Shooting
Wildfowling
We also work with our hunting partners overseas and and can offer a variety of sport around the globe;
Bird shooting in Spain and South America, ibex stalking in Kazakhstan, various African adventures – the opportunities are endless.
Sport Offered 
Shooting – Red grouse Red grouse are only found in northern England and Scotland and are hunted in 3 main ways. Walked up with retrievers and shot as they flush, walked up and shot over pointer dogs and driven by beaters to a line of 8 or 10 guns.
Shooting – Pheasant  Walked-up and driven shooting available
Shooting – Partridge  Walked-up and driven shooting available
Shooting – Wood pigeon
Shooting – Woodcock 
Shooting – Snipe
Shooting – Ptarmigan
Shooting – Duck and geese
Shooting – Clay pigeon
Deer Stalking/Hunting – Red stags  The season extends from 1st July to 20th October. Some cull stags are shot in July and August at a cheap price when still in velvet, but most are shot in September and October as mature trophies.
Deer Stalking/Hunting – Red hinds
Deer Stalking/Hunting – Roe bucks  The season lasts from 1st April to 20th October for bucks and from 21st October to 31st March for does.
Deer Stalking/Hunting – Roe does
Deer Stalking/Hunting – Sika stags
Deer Stalking/Hunting – Sika hinds
Fishing – Atlantic salmon
Fishing – Sea trout
Fishing – Brown trout
Accommodation can be arranged from a small self-catering cottage or bed & breakfast to a 5* hotel or private castle.
Non-sporting activities can also be arranged. Sight-seeing, boat trips, outdoor pursuits, retail experiences, distillery visits, tours etc.