Your Guide to The Best Country Sports in Scotland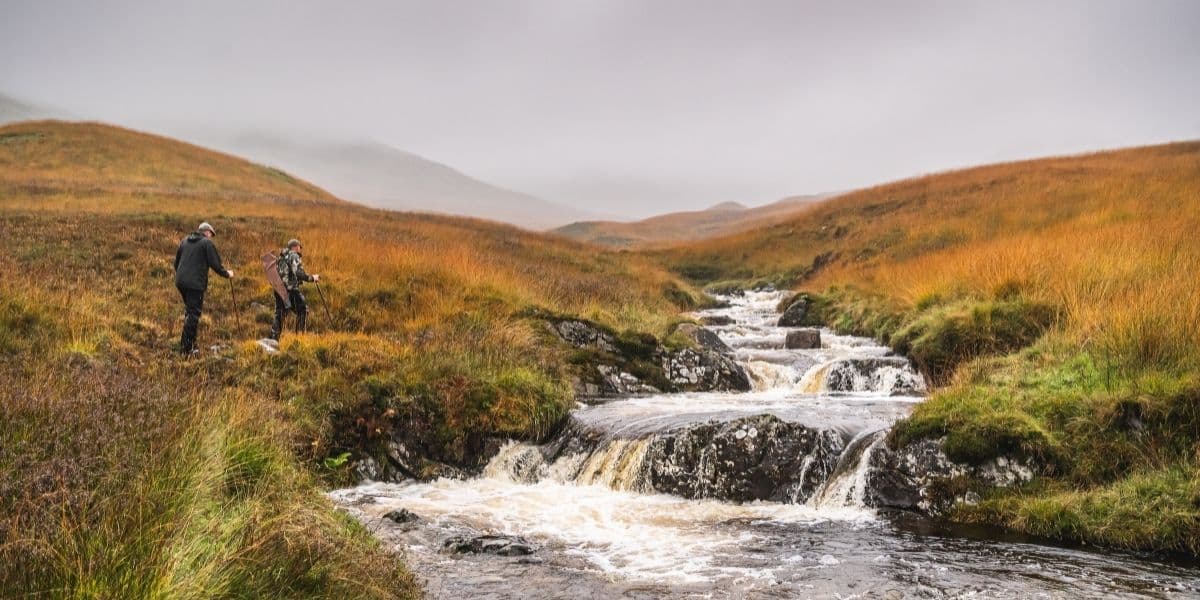 Watch our latest 2-minute video to discover how we can help to plan your next sporting adventure.
Are you looking for the ultimate sporting trip of a lifetime? Then Scotland should be on your bucket list. With its unique landscapes and outstanding sporting experiences, Scotland is internationally renowned as a premium sporting destination.
Let me introduce you to Country Sports Scotland, a premium national directory offering world-class country sports opportunities and accommodation in Scotland.
Why Scotland is the Ultimate Sporting Destination
Scotland has something for everyone, from game shooting and wildfowling to deer stalking and fishing. The dramatic and unparalleled landscapes offer the perfect backdrop for your sporting adventures.
Discover the Best Sporting Providers in Scotland
At Country Sports Scotland, we offer free browsing of trusted sporting providers that offer all types of country sports in Scotland. Whether you're looking for game shooting, wildfowling, deer stalking, or fishing, we have you covered.
A Paradise for Anglers
Scotland is an angler's paradise, offering abundant game, coarse, and sea angling opportunities with virtually no close season. From the famed Atlantic salmon fishing on the rivers across Scotland to fishing for brown trout on a hill loch and everything in between, we can help you find the best spots for your next fishing trip.
Packages for Every Type of Sporting Enthusiast
Whether you're travelling solo, as part of a small party, or with a large group, our providers offer packages catering to every sporting enthusiast. We have mixed sporting, individual, and even packages that include full accommodations for multiple guests. Prices start from as little as £10 a day for fishing permits to £10,000 per week and more for full accommodations and shooting for multiple guests.
Join Our Community and Stay Up to Date
To stay updated with the latest news and information, please join our community and subscribe for free by joining our mailing list. We mail out regular newsletters. We also offer an information hub for visitors with advice on travelling with firearms, shooting seasons, travel, ladies, beginners, and much more.
Immerse Yourself in Scottish Culture and Tradition
Scotland is steeped in colourful history, tradition, and culture, providing the sporting visitor with what many regards as an unrivalled overall experience. In addition to sporting activities, there are many other things to see and do in Scotland, from visiting castles and museums to trying traditional Scottish cuisine.
Finding the Right Sporting Experience for You
At Country Sports Scotland, we make it easy to find the perfect sporting experience for you. You can search for sports by region, type of sport, and provider. Our services are free, and bookings are dealt with directly through the individual sporting provider.
Whether you're an experienced angler, a well-seasoned shooter, or a beginner looking to try something new, Scotland has something to offer everyone. So why not immerse yourself in Scottish culture and tradition and discover your memorable Scottish sporting experience today?
If you have any questions or need further advice, please do not hesitate to ask; our information hub is here to help you find your perfect Scottish Country Sports experience. Start browsing our trusted sporting providers and discover the best sporting experiences that Scotland has to offer today.