Last Minute Spring Salmon Fishing in Scotland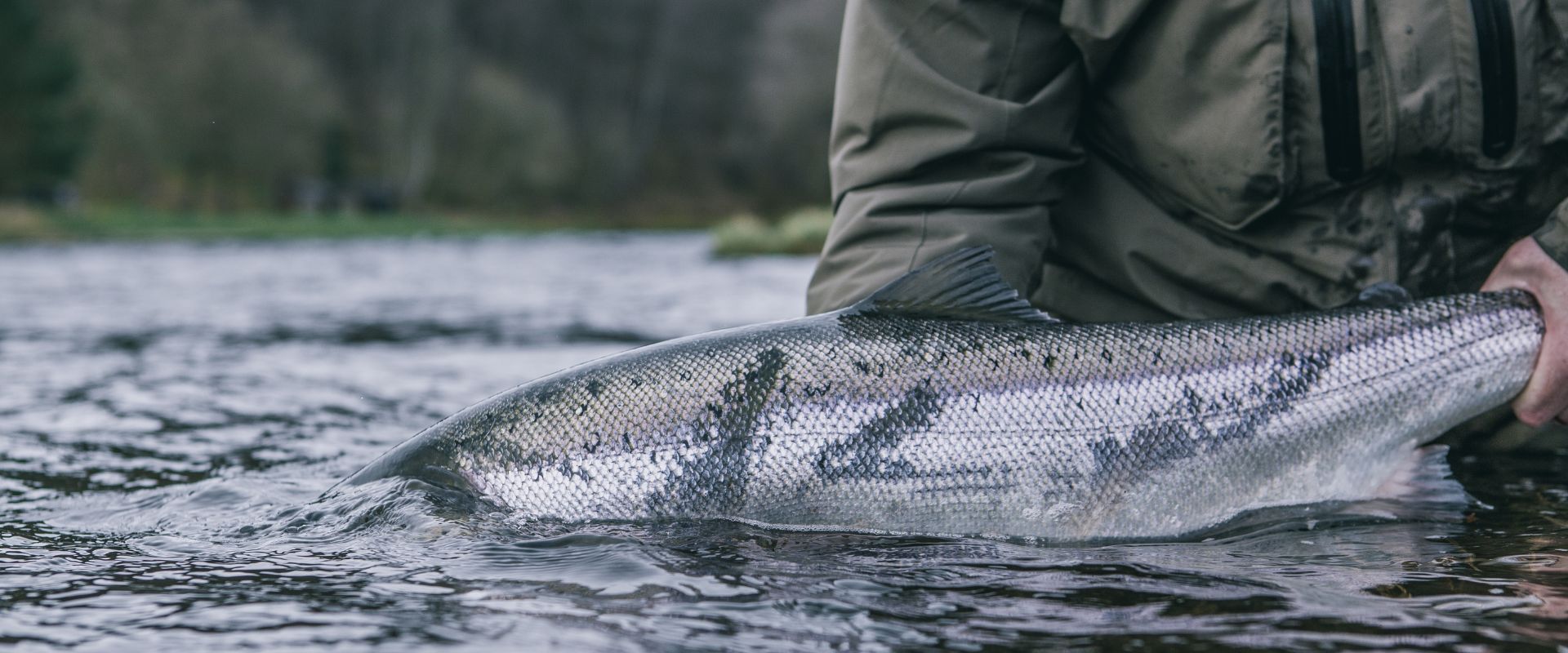 If you're an avid angler, there's no better place to fish than the pristine rivers of Scotland. Spring salmon fishing in Scotland offers both seasoned fishermen and beginners a thrilling and unforgettable experience. In this comprehensive guide, we'll explore the best rivers for spring salmon fishing, top flies to use, and essential techniques to help you catch that elusive trophy fish. So, if you're planning a last-minute Scottish salmon fishing adventure, read on for all the insider tips you need.
Top Rivers for Spring Salmon Fishing in Scotland
Scotland boasts a plethora of rivers with spring salmon, but some stand out more than others. Here are the best spring salmon rivers in Scotland that promise an exceptional fishing experience:
River Tay
The mighty River Tay is the longest river in Scotland and one of the best spring salmon fishing destinations. The Tay's vast, deep waters and diverse habitats make it an ideal environment for salmon, with the season kicking off in January and lasting until October.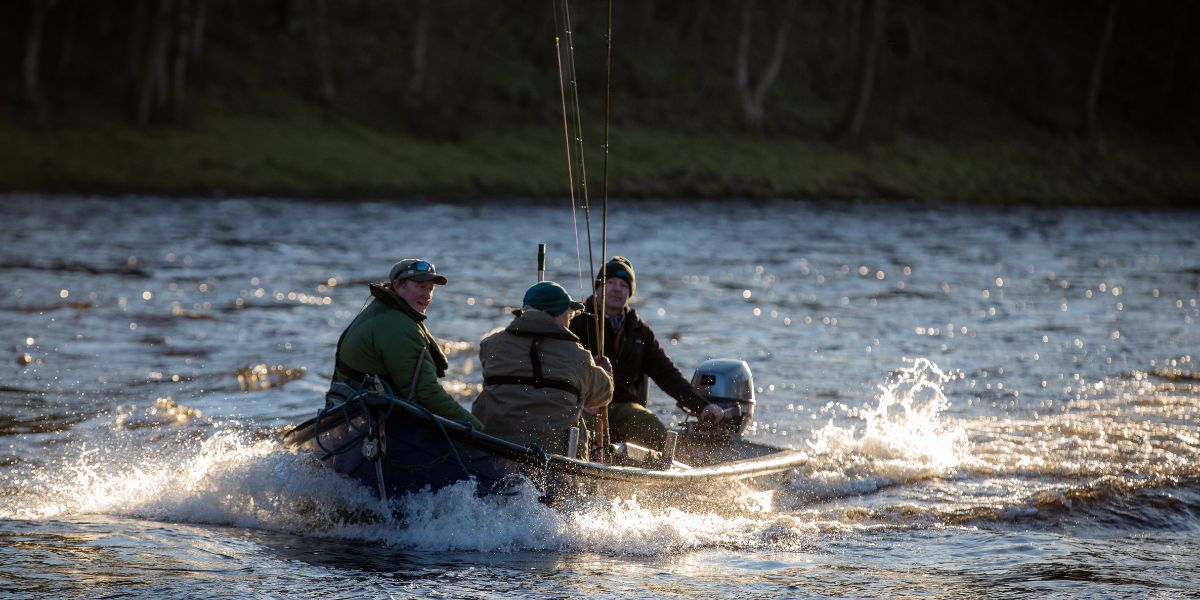 River Spey
Famed for its stunning scenery and unique Spey casting technique, the River Spey offers fantastic fly fishing opportunities for salmon. The Spey is the second-fastest-flowing river in Scotland, and its crystal-clear waters provide excellent visibility for fish and anglers alike.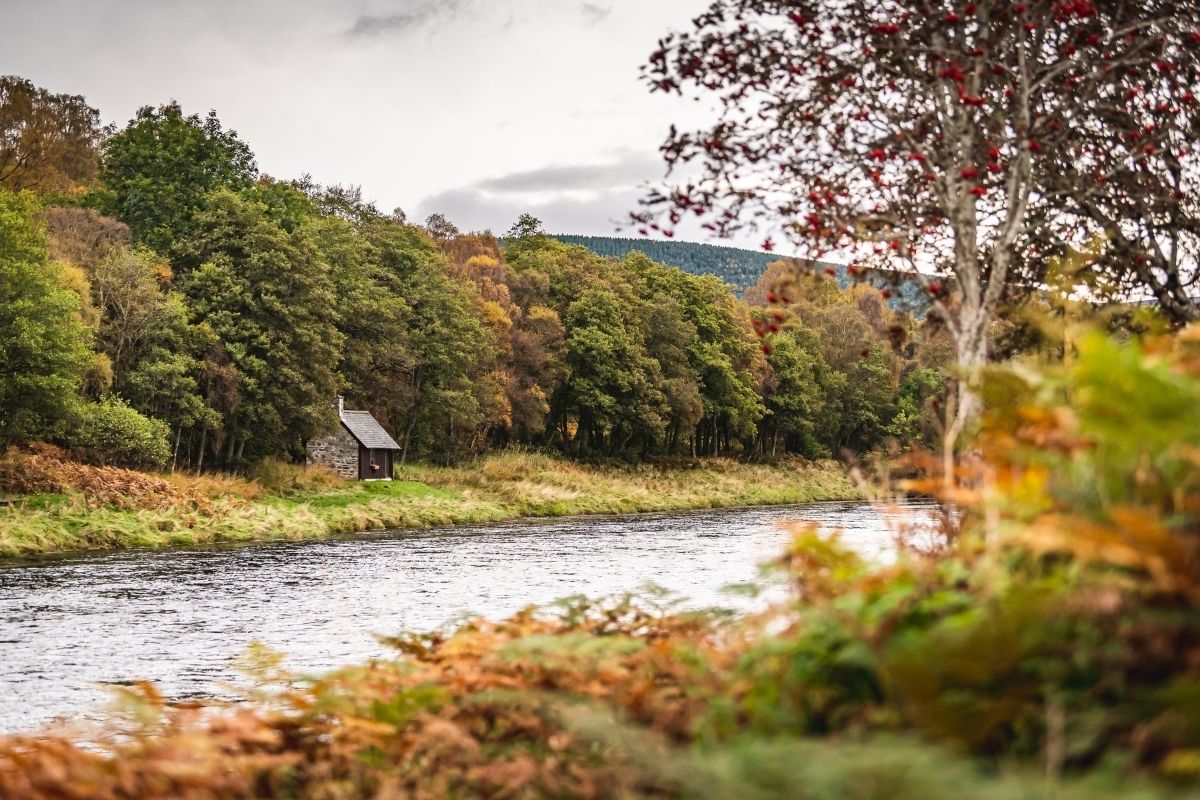 River Dee
Renowned for its picturesque landscapes and thriving salmon population, the River Dee is a favourite among fly fishermen. The Dee's fast-flowing waters and varied pools make spring salmon fishing a challenging and rewarding destination.
Top Flies for Spring Salmon Fishing in Scotland
Choosing the right fly can make all the difference when trying to catch spring salmon in Scotland. Here are some of the most effective spring salmon fishing flies to add to your tackle box:
Willie Gunn: This classic Scottish fly features a mix of black, yellow, and orange colours, which make it highly visible in the water. The Willie Gunn is a versatile fly, perfect for various conditions and water levels.
Copper Tube Fly: As its name suggests, the Copper Tube Fly features a copper body that adds weight and helps it sink deeper into the water. This fly is handy in high and fast-flowing waters where salmon will likely be holding.
Cascade: The Cascade is famous for spring salmon fishing due to its vibrant colours and movement. The fly's lively action mimics small fish, making it highly attractive to salmon.
Monkey Fly: With its extended, slim profile and vibrant colours, the Monkey Fly is a proven performer in spring salmon fishing. This fly works well in various water conditions and is known to entice even the most stubborn salmon.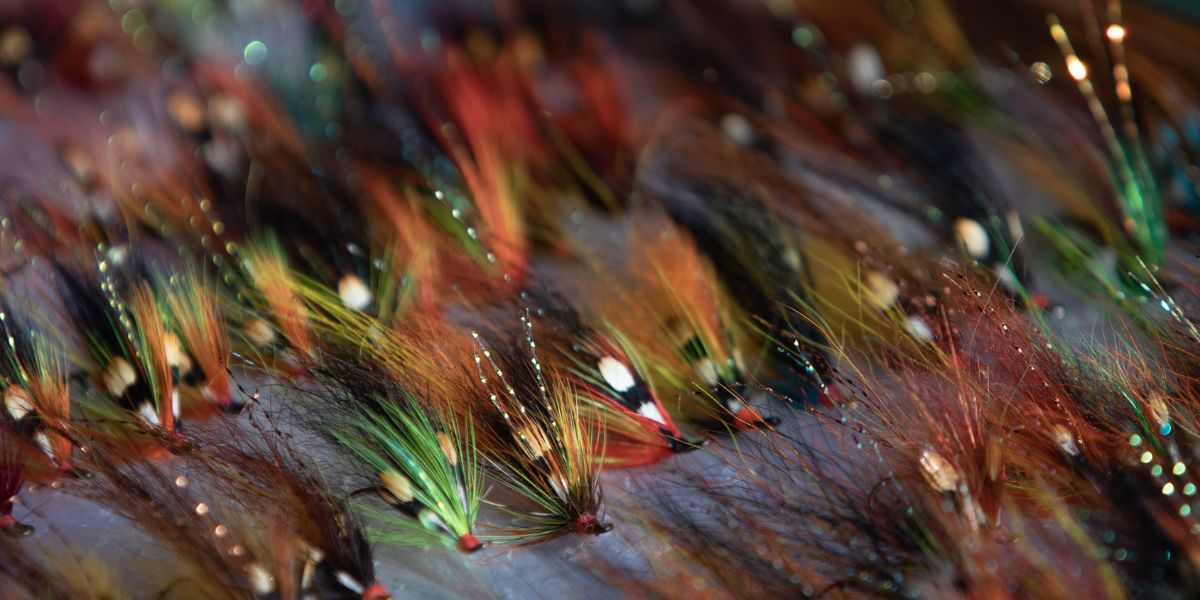 Best Technique to Catch Spring Salmon in Scotland
To maximise your chances of hooking a spring salmon in Scotland, it's essential to master the following techniques:
Spey Casting
Originating from the River Spey, this unique casting method allows anglers to quickly cover large distances, making it ideal for fishing in wide rivers like the Spey and Tay. Spey casting minimises the need for backcasting, enabling you to fish in tight spots and avoid obstacles.
Fly Presentation
Proper fly presentation is crucial for enticing salmon to bite. In spring, fish are often found in deeper pools and slower-moving waters. So presenting your fly at the correct depth and speed is essential. Adjust your leader length, flyweight, and retrieve speed to ensure your fly moves naturally through the water.
Reading the Water
Successful spring salmon fishing in Scotland requires reading the water and identifying potential holding spots for fish. Look for deeper pools, submerged rocks, and other natural features that provide shelter and resting spots for salmon. Focus on these areas, increasing your chances of landing a fish.
Patience and Persistence
Spring salmon can be elusive; sometimes, it takes persistence to entice a bite. Don't be discouraged if you don't catch a fish right away. Keep trying different flies, techniques, and spots until you find what works best for the conditions.
Last Minute Scottish Salmon Fishing Tips
If you're planning a last-minute spring salmon fishing trip in Scotland, here are some valuable tips to help you make the most of your adventure:
Book a professional guide: To maximise your chances of success, consider hiring an experienced fishing guide. They'll know the best spots, techniques, and flies for the specific river you're fishing.
Check river levels: Spring weather in Scotland can be unpredictable, and fluctuating water levels can impact salmon fishing. Be sure to monitor river levels and adjust your approach accordingly.
Dress appropriately: The Scottish climate can be wet and chilly, even in spring. Pack waterproof clothing, layers, and comfortable wading boots to stay warm and dry during your fishing trip.
Please familiarise yourself with local regulations: Each river has its fishing regulations, and it's crucial to familiarise yourself with them before you start fishing. This may include catch and release policies, fly restrictions, and daily fishing hours.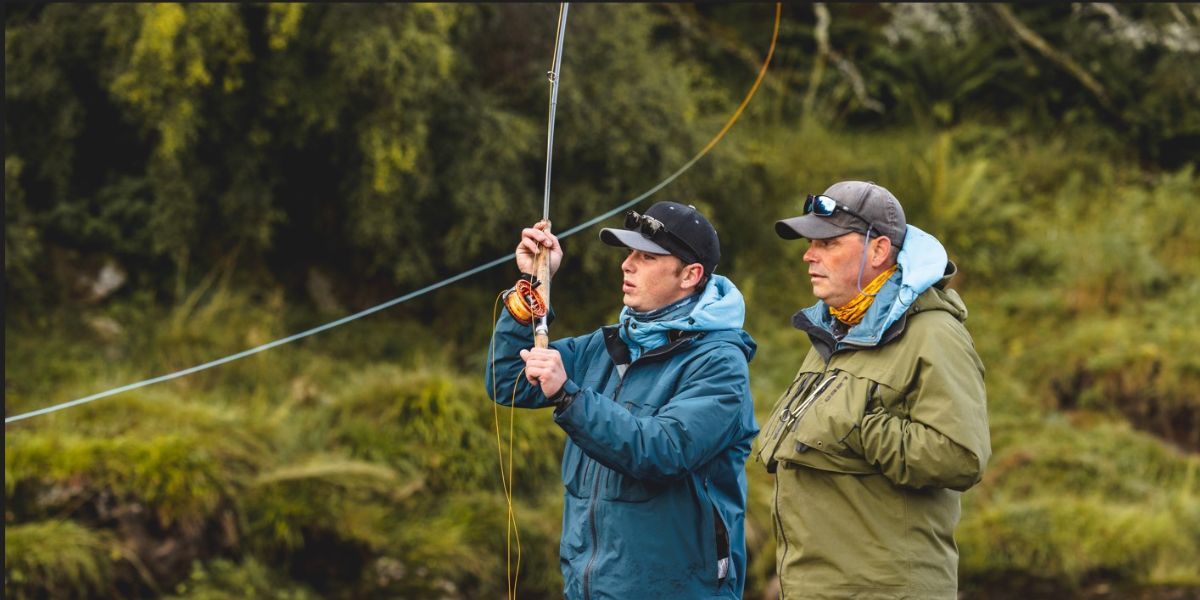 Spring Salmon Fishing Adventures in Scotland
Spring salmon fishing in Scotland is an experience that should be on every angler's bucket list. With its stunning landscapes, world-class rivers, and challenging fishing conditions, Scotland offers a unique and rewarding adventure for anyone seeking the thrill of catching this iconic fish.
Whether exploring the majestic River Tay, mastering the art of Spey casting on the River Spey, or searching for the perfect fly to entice a salmon on the River Dee, you'll be captivated by the beauty and excitement of spring salmon fishing in Scotland. So, pack your tackle box with the best spring salmon fishing flies, brush up on your technique, and prepare for the fishing trip of a lifetime!
Scotland Salmon Fishing Season
Although Scotland offers salmon fishing opportunities throughout the year, spring is exceptional. The Scottish salmon fishing season typically begins in January and extends through May, with spring salmon arriving in the rivers from March onwards. These early-run salmon, known as "springers," are highly sought after by anglers due to their strength, size, and vibrant colours.
Why Spring Salmon Fishing is Unique
Spring salmon fishing in Scotland offers a unique and exciting challenge for anglers. Springers are known for their strength and fighting spirit, making them an exhilarating catch. Additionally, the Scottish spring weather and water conditions can be unpredictable, adding an extra challenge to your fishing experience.
Best Spring Salmon Fishing Destinations in Scotland
Scotland boasts numerous rivers and fishing destinations for spring salmon, but some stand out as the best options for a memorable trip. Here's a list of the top spring salmon fishing destinations in Scotland to consider for your next adventure:
FOR ALL OTHER SPORTING OFFERS CLICK HERE.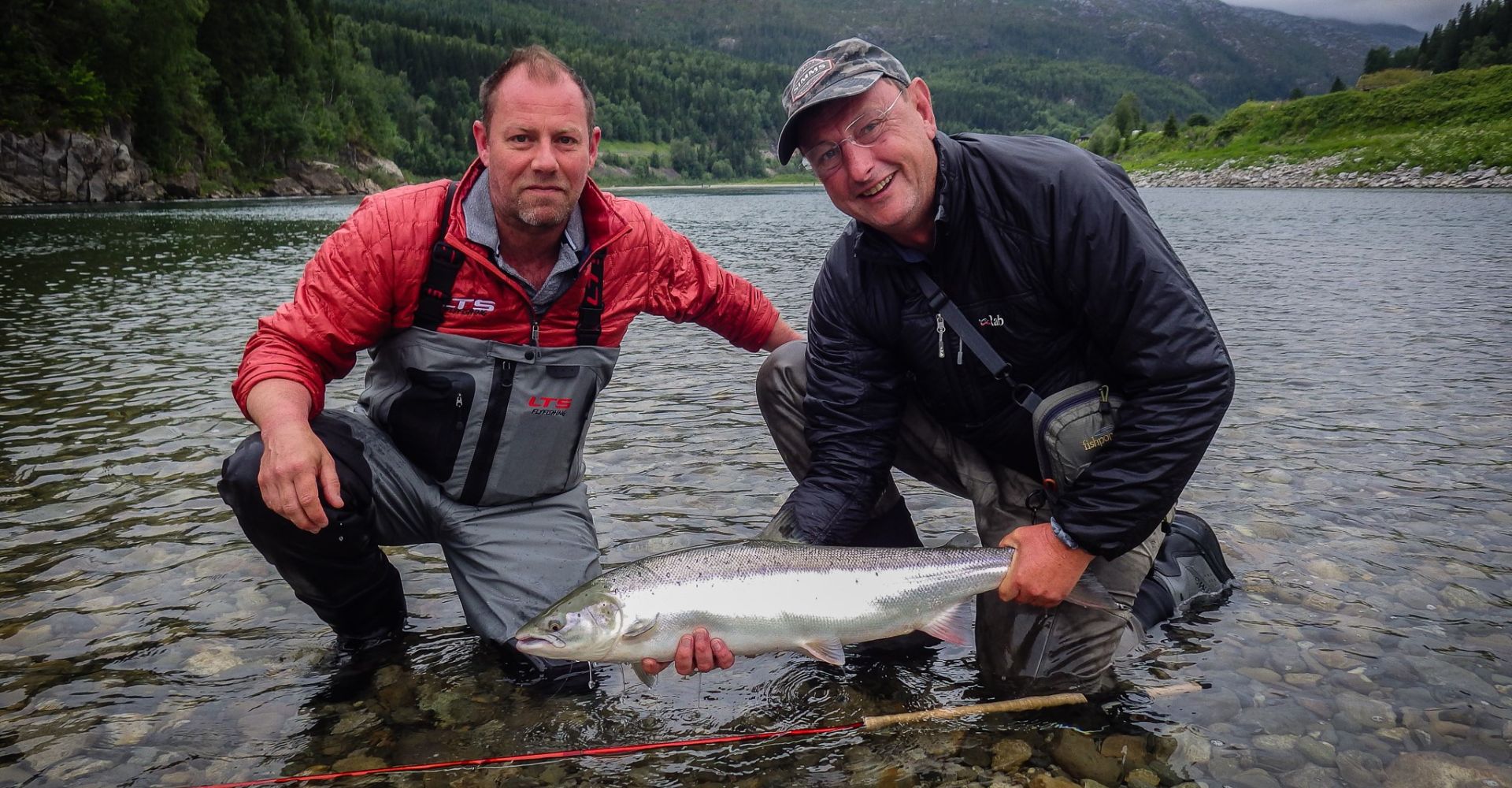 By choosing one of these top spring salmon fishing destinations in Scotland, you'll be well on your way to an unforgettable fishing adventure. Just remember to pack the right flies, hone your techniques, and be prepared for the challenge that awaits. The beauty and excitement of spring salmon fishing in Scotland will leave a lasting impression and keep you coming back for more.
Preparing for Your Spring Salmon Fishing Trip
Proper preparation is essential for a successful and enjoyable spring salmon fishing trip in Scotland. Here are some key aspects to consider when planning your adventure:
Equipment
Ensure you have the right equipment, including a sturdy rod, quality reel, and suitable line. A 13-15ft double-handed fly rod is recommended for most Scottish rivers. Regarding reels, opt for one with a strong drag system that can handle the powerful runs of a spring salmon. Finally, a suitable line, such as a sink-tip or intermediate line, will help you present your fly at the correct depth.
Licenses and Permits
Before embarking on your fishing trip, ensure you have the necessary licenses and permits. In Scotland, a rod license is not required, but you will need a permit to fish for salmon on most rivers. Permits can usually be purchased from local fishing clubs, estates, fishing guides, and tackle shops.
Travel and Accommodation
Scotland's salmon fishing destinations are spread across the country, so you'll need to arrange transportation and accommodation accordingly. Many fishing estates offer on-site lodging or can recommend nearby options. Additionally, consider hiring a local guide or ghillie to help you navigate the rivers, as they have invaluable knowledge and experience.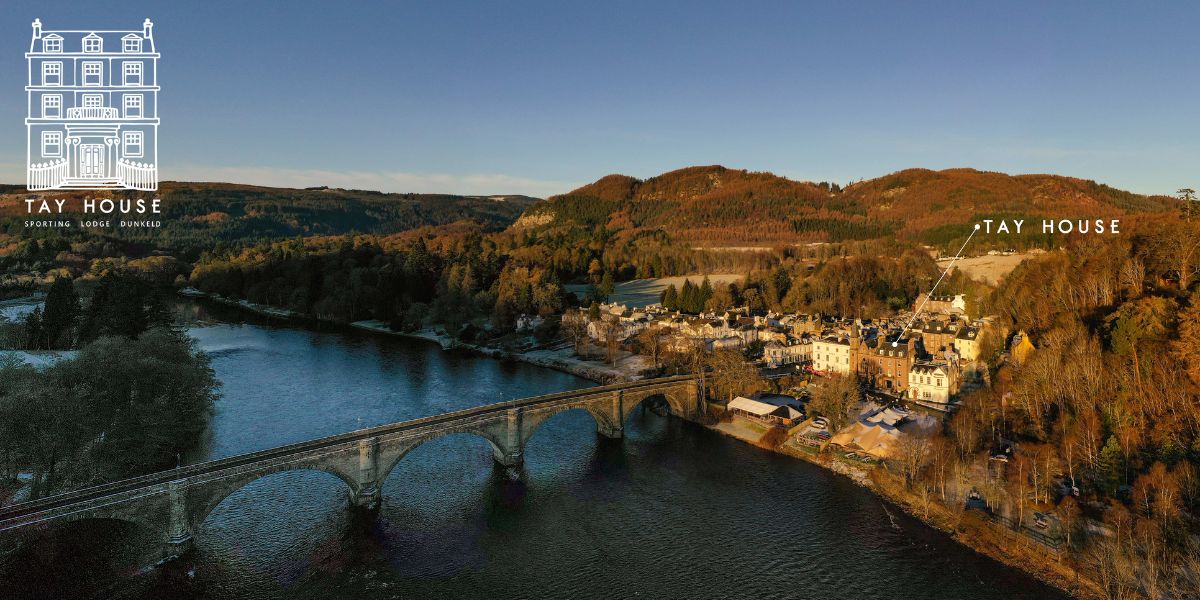 Etiquette and Conservation
Scotland is renowned for its natural beauty and pristine rivers, so respecting the environment and practising good angling etiquette is crucial. Adhere to catch and release policies, handle fish with care, and dispose of litter responsibly. By doing so, you'll help preserve Scotland's precious rivers and fish populations for future generations.
The Unforgettable Scottish Experience
A spring salmon fishing trip to Scotland is more than just the pursuit of the elusive fish. It's also an opportunity to immerse yourself in the country's rich culture, history, and natural beauty. Here are some ways to enhance your Scottish fishing experience and create a truly memorable trip:
Exploring Local Attractions
While your primary focus may be on fishing, take the chance to explore the many fascinating attractions Scotland offers. Visit historic castles, take in the stunning landscapes of the Scottish Highlands, and discover the country's rich history at museums and heritage sites.
Sampling Scottish Cuisine
No trip to Scotland is complete without savouring some of the country's unique and delicious cuisine. From traditional haggis to fresh seafood, Scotland's culinary offerings are as diverse as they are tasty. Be sure to sample the local fare at pubs, restaurants, and markets during your visit.
Tasting World-Famous Whisky
Scotland is synonymous with fine whisky, and visiting one of the country's many distilleries is essential for any visitor. Learn about Scottish Whisky's history, craftsmanship, and flavours, and bring home a bottle or two as a souvenir.
Embracing the Great Outdoors
Fishing may be the focus of your trip, but there are plenty of other outdoor activities to enjoy in Scotland. Hiking, mountain biking, and wildlife watching are just a few ways to appreciate the country's stunning natural beauty.
Building Camaraderie
One of the most rewarding aspects of a spring salmon fishing trip in Scotland is the camaraderie you'll develop with your fellow anglers. Whether you're sharing tips, swapping stories, or simply enjoying each other's company on the riverbank, the friendships you form can last a lifetime.
Ultimately, a last-minute spring salmon fishing trip in Scotland is about much more than just the thrill of the catch. It's an opportunity to experience Scotland's captivating landscapes, rich history, and warm hospitality. By embracing all that Scotland has to offer, you'll create unforgettable memories that will stay with you long after you return home.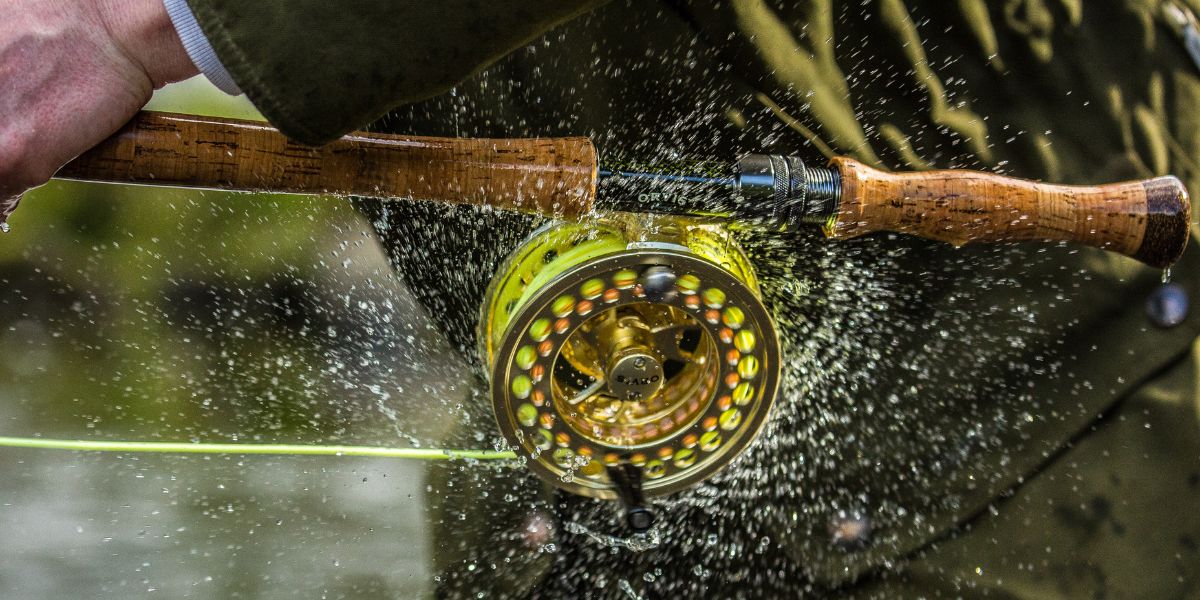 Creating Lasting Memories in Scotland
Spring salmon fishing in Scotland is a magical experience, combining breathtaking landscapes, rich history, and the exhilaration of pursuing some of the world's most iconic fish. Planning your trip carefully, honing your skills, and respecting the environment will create lasting memories to cherish for years to come.
Whether you're a seasoned angler or a beginner eager to learn, spring salmon fishing in Scotland offers a unique and captivating challenge.
So pack your bags, grab your gear, and embark on a last-minute spring salmon fishing adventure you'll always remember.