Links House
Near Dornoch, The Highlands
45 Miles to Inverness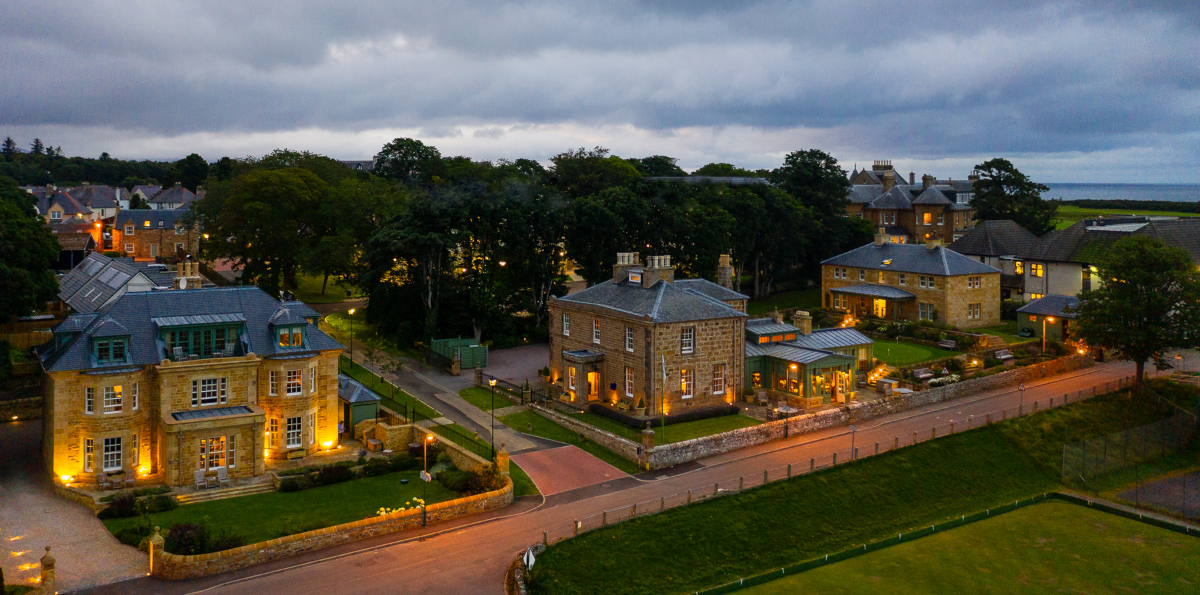 Links House in the Scottish Highlands is an award-winning boutique hotel with fifteen luxury bedrooms and an outstanding restaurant.
It sits in the charming coastal town of Dornoch, just yards from the first tee of one of the finest links golf courses in the world – Royal Dornoch. It was awarded 'Highland Country Sports Hotel' for 2018, as well as numerous other awards over the last three years.
It is very popular with golfers but is also a wonderful location for country sports and outdoor enthusiasts. With three separate buildings, it is also perfect for accommodating private groups or corporate parties. Links House has its own Director of Fishing, who manages and conducts guided salmon and trout fishing on iconic Highland rivers such as the Oykel and Conon, and a wide variety of excellent shooting is also offered on some of the best Highland estates. Stalking for red, roe and sika deer is available throughout the year and grouse, pheasant, partridge, woodcock, duck and geese can be arranged when these birds are in season, especially during the period October through to early January. Links House also offers a range of other activities including hiking and biking, guided tours and horse riding.
The bedrooms and bathrooms at Links House are very generous. Each room is named after a famous Highland salmon river and designed and furnished with bespoke fabrics echoing the colour palette of the Highlands. Links House will be re-launching MARA restaurant in 2020, specialising in 'Seafood and Highland Fayre'. Our second outlet, The Courtroom Wine Bar & Brasserie, will also be re-launched in 2020, located on the first floor of the Carnegie Courthouse in Dornoch town square. The Wine Cellar at Links House is superb and offers a wide range of Old and New World wines from Europe to California and Australia. Sky TV and Wi Fi are connected to all rooms and other facilities include a large outside heated Bothy for equipment storage and for drying.
Links House is a great addition to the Luxury Boutique hotel market in the Highlands of Scotland and is truly unique in being able to offer world-class golf and country sports.
We were awarded Highlands & Islands Country Sports Hotel of the Year 2019 at the Scottish Hotel Awards.
5 deluxe bedrooms within Manse House
8 luxury suites in the Mews building
2 bespoke apartments
The quality of the golf is well-established and so too a range of exciting outdoor pursuits – from fly-fishing and shooting, to hiking, biking and wildlife tours. The North Highlands is an area of outstanding natural beauty, with a fascinating history. Castles and Gardens, Museums and attractions such as Loch Ness and Culloden Battlefield, tell the story of this unique northern outpost, from Neolithic times, to Picts and Vikings, clans and Jacobites and to modern-day Scotland. Whether it is a day's salmon fishing, a coastal or mountain walk or one of our Tours, our Manager of Highland Experiences will advise and help plan your perfect excursion.