Ballogie Estate
Near Aboyne/Banchory, Aberdeen City & Shire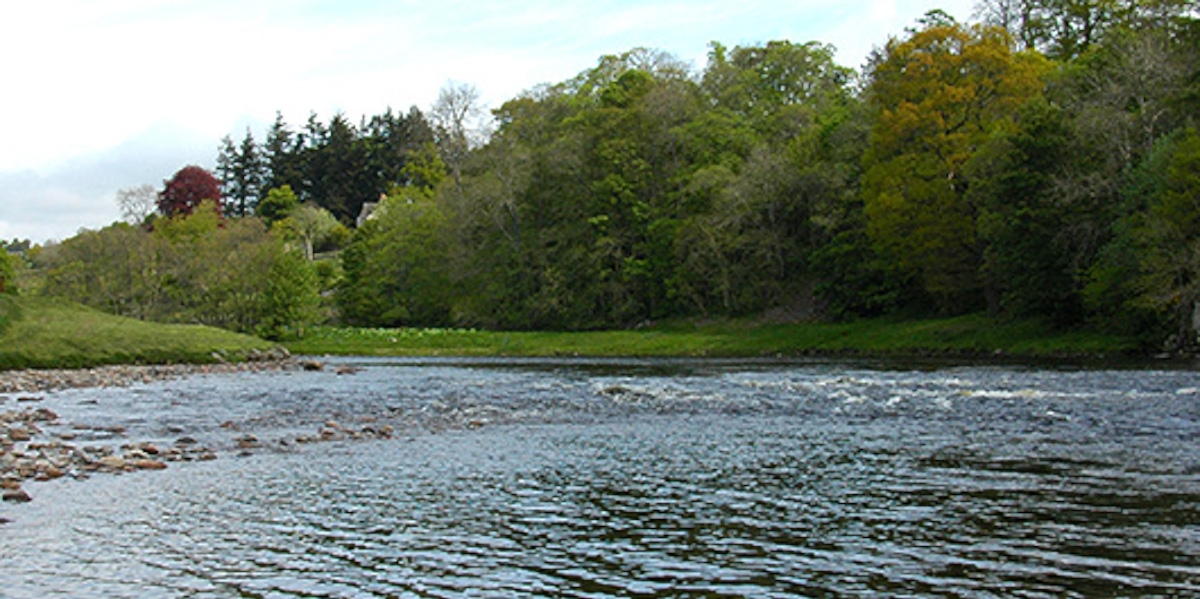 Information
Ballogie Estate Enterprises is a family run land management business established in 1850 covering 6,000 acres on Deeside, Aberdeenshire.
The key land-based enterprises are livestock farming, cropping, forestry and field sports, which include a important salmon fishing operation on 3.5 miles of the river Dee. In addition there is a large portfolio of let property, both residential, commercial and agricultural, including three farms, a shop, Potarch Restaurant, village hall and an equestrian centre.
Ballogie offers beautiful and secluded accommodation and some of the finest field sports activities in Scotland including salmon fishing and stalking, along with pheasant and rough shooting.
At Ballogie Estate our mix of open hillside terrain for red deer stalking, along with spruce and pine woodland for roe deer, offer some of the most varied and challenging stalking in Scotland.
Experience the warmest Scottish hospitality against the rugged backdrop of the Cairngorm Mountains when you book a short break at Ballogie Estate. Guests with a passion for field sports have been coming to Ballogie regularly for many years – a tradition which has been instilled into the second, and even third, generation of some of the families, who enjoy everything that Royal Deeside has to offer. The Dee season runs from 1st February to 15th October and guests can take advantage of prime fly fishing for both salmon and trout. Ballogie Estate also welcomes guests at various times throughout the year who wish to enjoy our other field sports such as stalking or grouse, pheasant and rough shooting. Our ghillies and other professional staff are always on hand to offer their expert knowledge and guidance if required to help you get the most from your stay. If you are new to field sports, we offer beginner sessions such as The Treble Taster, which gives those of limited or no experience a lesson in clay pigeon shooting; rifle target shooting, and fly casting for groups of between 4-6 people at a time – the perfect corporate day out.
Sport Offered
Shooting – Red Grouse – Walked up from 12th August and driven from the beginning of September into October
Shooting – Rabbit – Walked up – year round
Shooting – Wood Pigeon – Walked up – year round
Deer Stalking/Hunting – Red Stags – 01 July to 20 October
Deer Stalking/Hunting – Red Hinds – 21 October to 15 February
Deer Stalking/Hunting – Roe Bucks – 01 April to 20 October
Deer Stalking/Hunting – Roe Does – 21 October to 31 March
Fishing – Atlantic Salmon – 01 February to 15 October
Fishing – Sea Trout – 01 February to 15 October
Potarch Lodge: Recently renovated to an exceptionally high standard this luxury, self-catering property provides quality accommodation for up to 14 guests in 7 bedrooms, all with en-suite facilities. The lodge has a large open-plan kitchen, dining and seating area with a wood-burning stove and a separate, cosy, sitting room with an open fireplace. Small, personal touches include soft furnishings in our very own Ballogie tweed.
Ford Cottage: Ford Cottage offers unique, secluded and comfortable self catering accommodation in the heart of Royal Deeside. This traditional, single-storey, granite cottage sits in an unrivalled position in a peaceful woodland location on the banks of the River Dee. Decorated and furnished to a high standard with free WiFi, Ford cottage benefits from a modern extension expanding the accommodation to provide an open-plan kitchen, dining and living room with a wood-burning stove. The floor-to-ceiling windows provide picturesque views overlooking the river to the village of Kincardine O'Neil beyond.
Greenlands: Greenlands is a converted, traditional, farm steading built from local granite. This cosy property is set in a tranquil position surrounded by lush trees and fields and is located on the south side of the estate, near the River Dee. It has been tastefully decorated and furnished to a high standard. Greenlands can accommodate up to 6 people and is an ideal base for touring Aberdeenshire. It is convenient for both the North and South Deeside Roads and within 10 minutes' walking distance of the Potarch Cafe and Restaurant.
East Balnacraig: This recently refurbished self-catering property provides cosy accommodation for up to 6 guests in 3 spacious bedrooms. East Balnacraig has an open living, dining and kitchen area which boasts a wood-burning stove and a large bay window which overlooks the garden. The property is perfect for a family or group of friends looking to enjoy the best of Royal Deeside and enjoys wonderful views of the surrounding area. It has an enclosed garden, outside patio with seating and a parking area. Please note we can not accommodate pets at this accommodation.
Contact: info@ballogie-estate.co.uk for more information.