Country Sports Regulations and Sporting Seasons in Scotland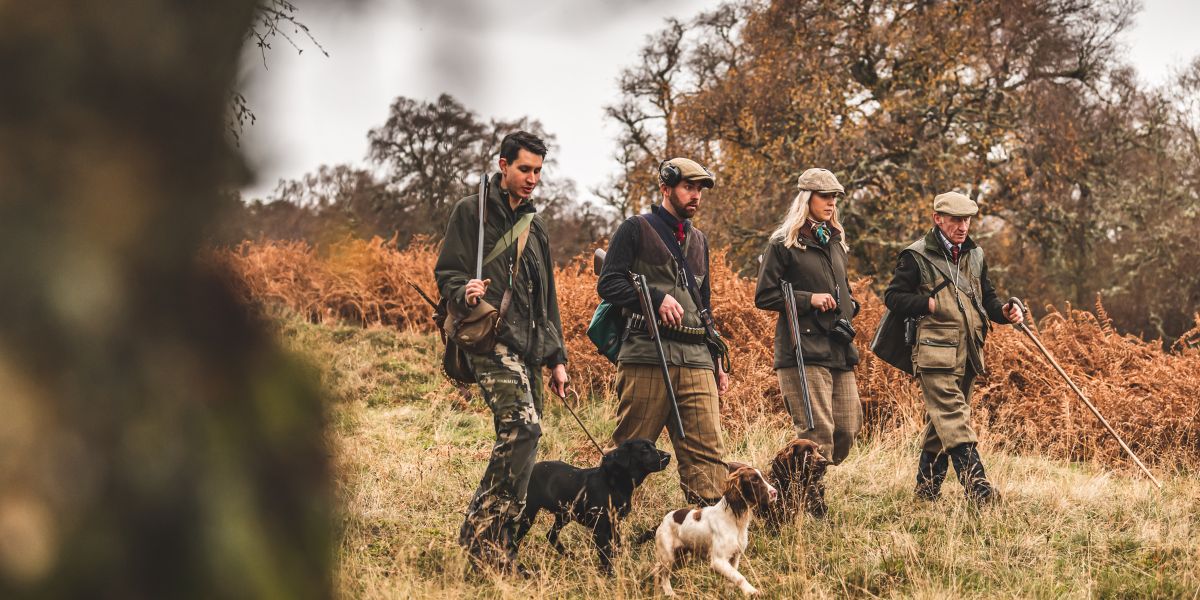 Scotland's Game Laws: Scotland has a rich tradition of country sports like deer stalking, grouse shooting, and salmon fishing. These field sports are tightly regulated with specific legislation around seasons, permits, and land access. For those new to Scottish country sports, the laws can seem complex. This guide will provide an overview of the key regulations and requirements.
Seasons
The season dates for hunting and fishing are set annually by the Scottish Government. They aim to balance the conservation of species with sporting opportunities.
Grouse Shooting
The grouse shooting season runs from August 12th to December 10th. The season spans the main breeding period for red grouse. Some argue this puts too much pressure on populations. Supporters say it allows sustainable harvests.
Deer Stalking
There are open seasons for hunting different deer species:
From 21 October 2023, there will be no close season for male deer of any species in Scotland. Whilst the legislation has changed many Estates will stick with the historic seasonal dates (set out below). Advice should be obtained directly from the provider on this matter.
Stalking Seasons
Red stags: 1st July –  20th October
Red hinds: 21st October – 15th February
Sika stags:1st July – 20th October
Sika hinds: 21st October   –   15th February
Fallow bucks: 1st August – 30th April
Fallow does: 21st October  – 15th February
Roe bucks: 1st April – 20th October
Roe does:21st October – 31st March
The seasons avoid deer breeding periods and balance culls for conservation.
In practice some of these seasons are shorter because Males are not shot when they are still in
velvet.

Salmon Fishing
The salmon fishing season in Scotland generally runs from early February until late October, with some variations depending on the specific river.
For example:
Annan: February 25th – November 15th
Dee: February 1st – September 30th
Nith: February 25th – November 31st
Spey: February 11th – September 30th
Tay: January 15th – October 15th
Teith: February 1st – October 31st
Tweed: February 1st – November 30th
But peak catches are between April and October. Concerns over declining stocks have led to catch-and-release rules.
There are some regional variations, so its always worth checking, for example The River earn, which is part of the Tay System, opens February 1st and Closes October 31st.
Permits and Licences
To participate in country sports, you need permits and licences:
Shotgun certificate – To possess or use a shotgun in Scotland.
Firearms certificate – For rifles, handguns and other firearms
Game licence – To shoot grouse, pheasant, rabbit, hare.
Deer stalking licence – To stalk and cull deer.
Salmon fishing licence – To fish for salmon and sea trout
Permission from the landowner/tenant – For all country sports
Licences and certificates can be obtained from Police Scotland. Proprietors like estates, hotels, and trusts sell fishing permits.
You do not need a rod licence in Scotland to fish for Salmon and Sea Trout, but you do always need landowners and authorities permission, and these will frequently involve a fee to purchase a permit. This includes the coastal waters of the sea and river estuaries.
Access to Land
The right to roam gives public access to most uncultivated land and inland waterways. But this excludes right of entry for country sports. You must have explicit permission from landowners or tenants to shoot, stalk or fish.
Some estates offer commercial deer stalking, grouse shooting and salmon fishing. But availability is limited, so booking well in advance is recommended.
It's best to develop relationships with farmers, landowners and local contacts for rough shooting and trout fishing. This can open up opportunities. Respectfully requesting access often gets positive responses.
Dog Access
Dogs must be controlled in areas with livestock like sheep and cattle. It's safest to keep them on a short lead.
During bird breeding seasons, dogs disturb ground-nesting birds. From March until July, they should avoid moorlands. From April until August, keep dogs out of forests and woodlands.
Transportation of Quarry
Game like deer, geese and ducks need proper tagging to allow transportation. Tags must show:
Species and number of animals
Date and place killed.
Name and address of the person who killed them.
There are strict conditions on storing and transporting live game. Breaches can lead to seizures or prosecution.
Firearms Transportation
Gun security laws must be followed when transporting firearms and ammunition:
Guns should be concealed, unloaded and held securely.
Ammunition is stored separately.
Vehicles should be locked when unattended.
Direct routes should be taken between home and land.
Breach of transportation rules causes heavy penalties, including licence revocation.
Firearms and Shotgun Licences must be carried with you at all times.
In Summary
Everyone can enjoy Scotland's country sports with the correct permits, respectful conduct, and adherence to the law. While complex legislation protects these traditions, understanding and following the rules makes participation accessible. From deer stalking in the Highlands to pheasant shoots on lowland estates, field sports remain an essential part of Scotland's heritage.