FOR THE LOVE OF COUNTRY SPORTS BY LINDA MELLOR
FOR THE LOVE OF COUNTRY SPORTS BY LINDA MELLOR
NEW PAPERBACK CELEBRATES A PASSION FOR THE OUTDOORS AND COUNTRYSPORTS
IT'S ALL ABOUT THE LOVE!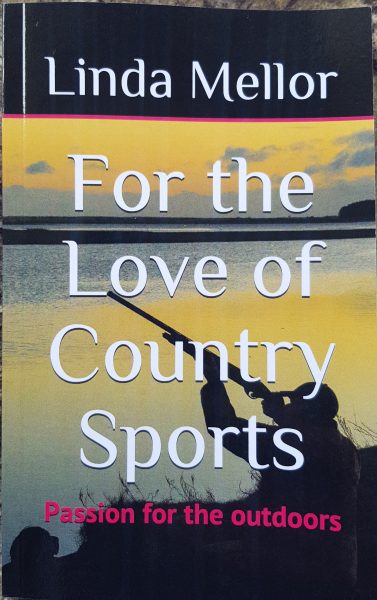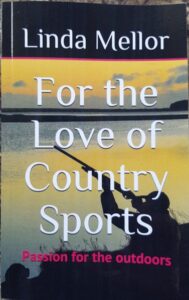 'For the Love of Country Sports' by Linda Mellor, published via Amazon on 12th August 2019. A new book celebrates the passion men and women have for country sports and the outdoors.
'For the Love of Country Sports' shares 40 stories from men and women and the author, talking authentically and passionately about their involvement in country sports, from childhood memories to lifechanging achievements, and how the countryside plays a genuine role in their lives.
Linda Mellor, a long-standing country sports writer and photographer, said, "in recent years, there was an increase in companies donating products to be shared on social media in the hope a young, attractive face and slender body increased sales. The market was saturated with pouty, eyelash-fluttering images and carefully co-ordinated outfits. No one spoke with heartfelt emotion or shared authentic stories." Scott Mackenzie, the last gamekeeper on Skye, and winner of the 2019 Gamekeeper of the Year award, said, "putting pen to paper (or fingers to keyboard) for this book was a great honour. It gave me a chance to regale some of my experiences and to reminisce on those characters that helped inspire them." It's not about looking good in your colour co-ordinated gear, or catching the light for another selfie with a shotgun over your shoulder. It's about the love of country sports…
Buy 'For the Love of Country Sports' paperback or kindle book from the Glorious Twelfth, 12 August 2019 on Amazon.
Linda Mellor, 54, is an established country sports writer and photographer, based in Scotland, and a life-long lover of the countryside who fell in love with Roe Deer after watching Bambi when she was five years old. She works on a freelance basis creating images and writing country sports features, articles and regular columns for Shooting Scotland Magazine and Scottish Gamekeepers Association. Her first non-fiction book, 'For the Love of Country Sports' explores the genuine passion 40 people have for the outdoors. Linda is also the author of three novels.
Twitter @LindaMellor Instagram: Linda_Mellor
WWW.LINDAMELLOR.CO.UK AND WWW.LINDAMELLORPHOTOGRAPHY.CO.UK