'Consistent approach' to coronavirus restrictions needed for Scottish accommodation businesses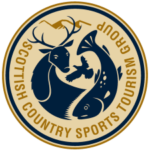 Two of Scotland's leading country sports organisations are calling on the Scottish Government to adopt a more consistent approach to coronavirus restrictions for accommodation businesses.
The British Association for Shooting and Conservation (BASC) and the Scottish Country Sports Tourism Group (SCSTG) have suggested that the Scottish Government's u-turn on the 'one household rule' for self-catering accommodation could have damaging implications for the rural economy at a time when country sports tourism is providing a much-needed economic lifeline.
The calls come after an eleventh hour u-turn by the Cabinet Secretary for the Rural Economy and Tourism, Fergus Ewing MSP. In a letter to the Association of Scotland's Self-Caterers (ASSC), Mr Ewing said: "Our one household restriction for private homes will also apply to self-catering properties when our revised regulations become law on Friday.
"We realise that this is a change from the information that we were able to give you yesterday, but unfortunately our position has reluctantly had to be updated following further consideration, taking into account key public health considerations, over the course of today."
Commenting on the decision, BASC Scotland's political and press officer, Ross Ewing, said: "The Scottish Government's u-turn on the 'one household rule' for self-catering businesses has been poorly communicated and is deeply disappointing.
"While other accommodation businesses remain exempt from this rule, self-catering businesses appear to have been singled out with no real explanation at a time when they make a stalwart contribution to Scotland's rural economy. The Scottish Government needs to adopt a more consistent, transparent approach to its coronavirus restrictions for accommodation businesses and provide much more clarity when making significant decisions such as this."
Andrew Grainger, spokesperson for the SCSTG, said: "This decision comes at the worst possible time for country sports tourism. Self-catering accommodation is widely used by country sports enthusiasts, and it is a key enabler in allowing sporting clients to enjoy Scotland's unique selection of country sports while simultaneously contributing extensively to the rural economy. This new restriction constitutes a significant blow for country sports tourism."