Clothing and Equipment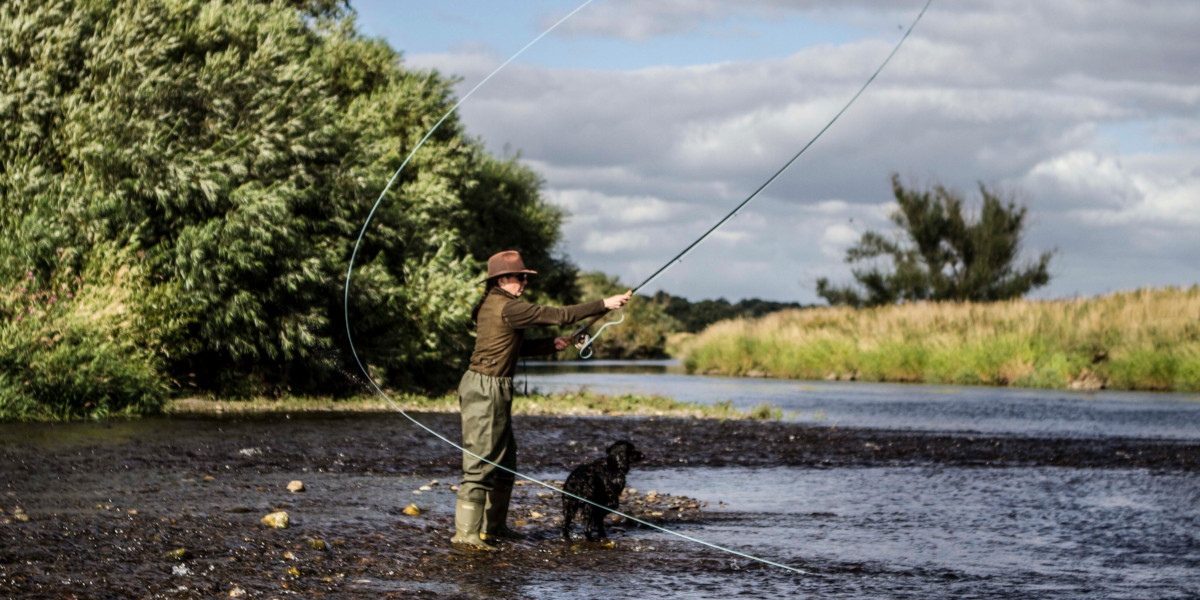 Much can be said about sporting clothing, but the essential thing is practicality.
You should be warm, dry and able to move freely so you can swing a gun or cast a rod and generally blend into the background, so muted greens and browns are preferred. Materials that reflect or shine should be avoided, as should ones that 'rustle' when you move, this is especially important when stalking as stealth is the key.
 Layers are useful, so you can take a jumper off, add a waistcoat and so on; front opening, rather than overhead access, is the most practical.  It is easy to be too hot when walking uphill, then cold when waiting for the quarry to appear.  A shoulder bag or small back pack can be used to carry extra clothing such as waterproof trousers, gloves, scarf, a hat (which doesn't blow off with the first puff of wind), even hand warmers on a very cold day. This can be left in the vehicle during shooting drives, but gives you flexibility.  Also summer sports can benefit if midge repellent is close to hand, and tissues are useful for wiping binoculars or rifle sights on a wet day, but make sure they are carried in a plastic bag so they don't become a soggy mess.
Possibly the most important thing is to have comfortable, warm footwear. If you prefer to wear walking boots, then waterproof socks are a good idea on wet days, or where tramping through bogs or rivers is on the agenda.
If you are used to living and walking in the countryside you will probably have all or most of the clothes you require; on the other hand you are unlikely to have the necessary equipment if you are new to a sport. Here it is recommended that you try out equipment, either by hiring it where possible or using equipment owned by the provider. There is no point in spending money until you are sure you enjoy the sport in question and once you are hooked, it is best to seek the advice of an expert and find what suits you best.