What's on ?
There are festivals and events taking place every week across Scotland. Engage your visitor and give them more reasons to stay with you longer by telling them about events going on around you.
Tell your customers about what's going on near you by downloading The List's free event widget onto your blog or website. Insert what's going on in your local area into the real-time feed, and tailor it to suit your business, locality or topic.
Activities/Events/Attractions
Border Union Agricultural Showground, Springwood Park, Kelso
Watch cookery and butchery seminars as well a dog tracking demonstration within the grounds of the showground. Exhibitor displays of rifles, clothing, general stalking equipment, reloading equipment etc.
Livestock trading, farriery classes, sheep shearing competitions, dairy products classes, show jumping, handcrafts.
Last year, over 34,000 people attended. Sporting competitions such as dog handling, fishing, shooting etc. The World of Gundogs (mixed level dog competition). Savage Skills bike team, Sealpin Gundogs & Falcons will be doing displays.
Food Hall & Cookery Theatre
A general exhibition of livestock, implements and machinery with over 500 open classes including show jumping, first ridden and lead rein etc. Competitions for horses, ponies, livestock, donkeys, goats, poultry, rabbits and horse shoeing. There is also a Flavours of the Borders Food Fair and Children's Fun Fair.
Moy Estate (10 miles south of Inverness)
Competitions for fly casting, gun dog handling & clay pigeon shooting.
Anglers Corner – fly casting demos, fly tying & tuition.
Forres & Nairn Wildfowlers Association and Inverness Wildfowlers Association – try a gun, air rifle, catapult or try musket shooting
The event brings together a combination of country sports, food & drink, entertainment, rural crafts and children's activities. Trade stalls are available for exhibitors in craft or food marquees or more general trade aisles
A combination of agriculture and country lifestyle, the fair has a wide variety of events ranging from vintage car and farm machinery shows, food fayre, indoor shopping mall, trade stands, arts & crafts area, and cookery & butchery displays.
Blair Castle, Blair Atholl
Known as the 'Blair Atholl Horse Trials'. Championship horse riding competitions, falconry displays, vintage and classic tractor cavalcade, guide dogs display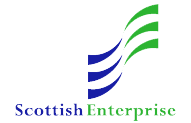 Funded by Scottish Enterprise