Our top picks for clay shooting in Scotland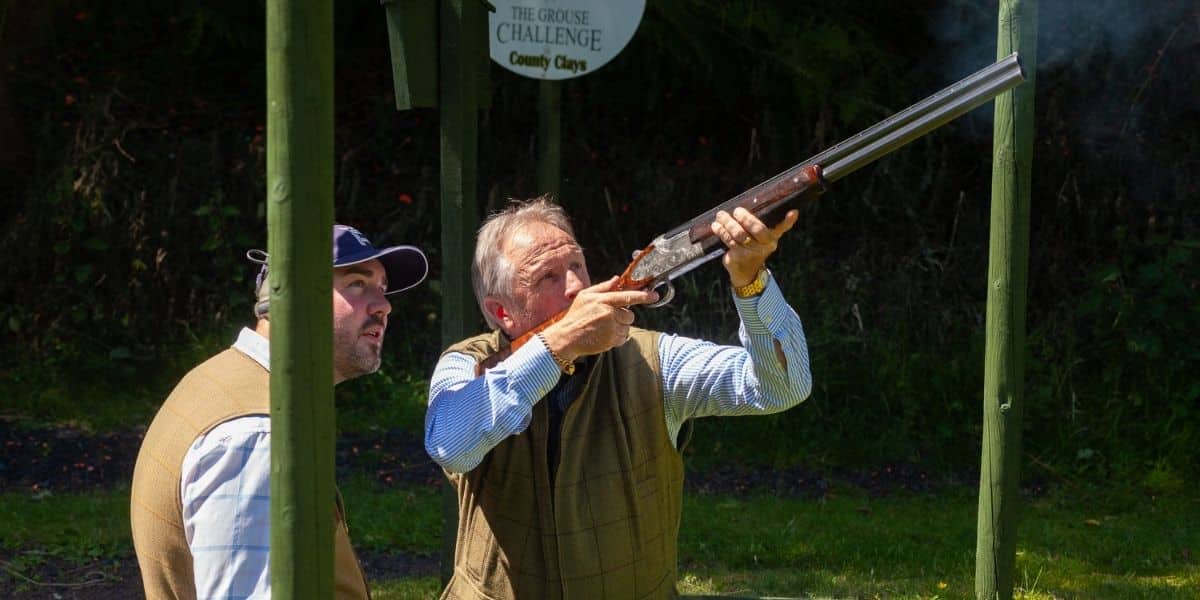 It might not be the location you first think of for shooting clays. After all, Scotland has an outstanding reputation for game shooting. But for those wanting to improve their shooting technique, we have selected some of our providers who offer the best clay shooting grounds in Scotland.
Case Sport / Forrest Estates Experience – Dumfries & Galloway
Case Sport has been providing quality sport including driven and walked up bird hunting, sporting clays, and simulated days in Dumfries & Galloway, southern Scotland for over 30 years.
Case Sport is proud to manage Forrest Estate Shooting Ground, which is undoubtedly one of the finest shooting grounds in Scotland and is a unique sporting facility specialising in providing access and education for a full range of country sports including sporting clays, simulated game shooting, deer stalking, and trout fishing located on a breath-taking 11,000-acre private estate in the heart of Dumfries & Galloway, southwest Scotland.
For the more experienced shooters, they have 40 sporting stands to suit all levels of ability plus Sportrap and a selection of amazing simulated drives. Have a go session, practice and clay & game tuition are also available.
County Clays – Perthshire
County Clays at Dunkeld House Hotel is one of the largest sporting clay pigeon ranges in Scotland and home to the highest shooting tower in the country, set amongst stunning scenery near the river Tay.
Sporting clays is the art of shooting simulated game and County Clays has over 60 targets to choose from. So, whether you are looking to practice on our simulated pheasant or test your eye on a bolting rabbit we offer some of the best and most enjoyable experiences in sporting clays for all skill levels. Sessions range from taster to 100 shots and more.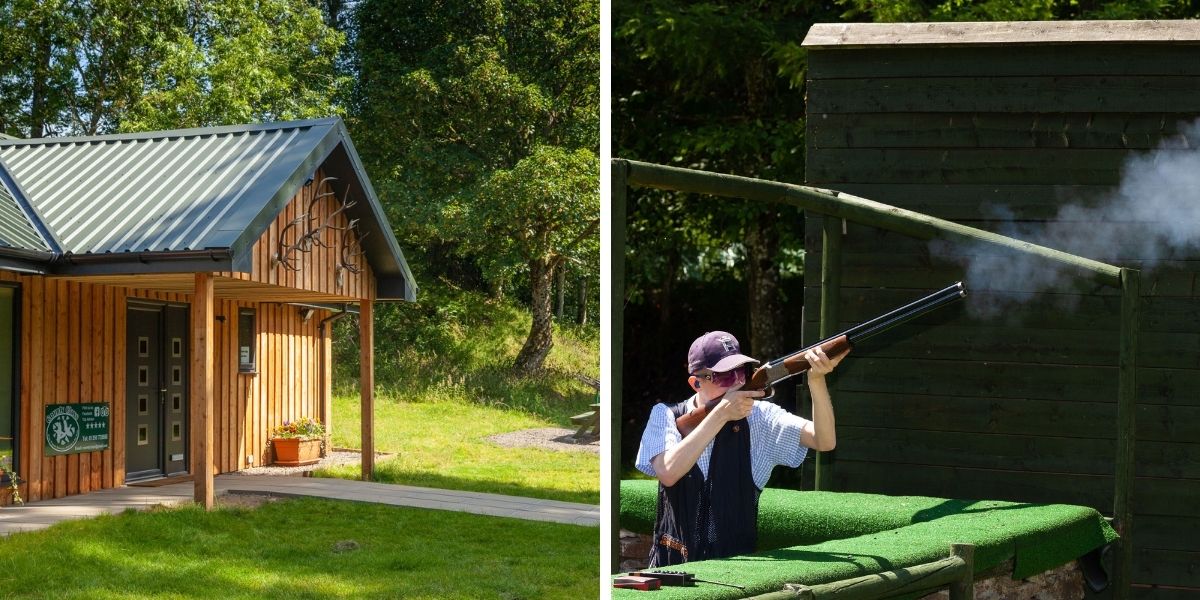 Aberdeen Shooting School – Aberdeenshire
An exciting way to entertain clients or colleagues or simply to enjoy the great outdoors with friends and family over a weekend break, the Shooting School at Aberdeen provide an exciting and challenging mix of disciplines to suit all capabilities, from juniors to the experienced shot, bringing out the best with monthly shooting events, competitions, and prizes.
With all equipment and cartridges and safety equipment provided (if required), along with superb hospitality included, the facility is headed up by Frank Henderson and David Burgess, both highly experienced and dedicated to raising the profile of the sport in the northeast of Scotland and beyond.
Gleneagles Shooting School – Perthshire
Since opening its doors in June 1924, Gleneagles has been one of Scotland's most iconic hotels and sporting estates. Set beneath the Ochil Hills, in the heart of Perthshire.
The world-renowned Gleneagles Shooting School is your promise of an exciting, true-to-life clay pigeon shooting experience. The School's natural moorland range is home to countless shooting opportunities, for both beginners and experienced shots.
Suitable for all abilities of shot looking for a 1 ½ hour experience of adrenaline-filled fun whilst learning from the best in their field. The highly experienced instructors are at the top of their game and will help you to develop your skills. Or enquire about a membership with the Gleneagles Shooting and Fishing School which includes archery, clay, and air rifle shooting and fly fishing on dedicated, purpose-built ranges and exclusive lochs.