My Glorious First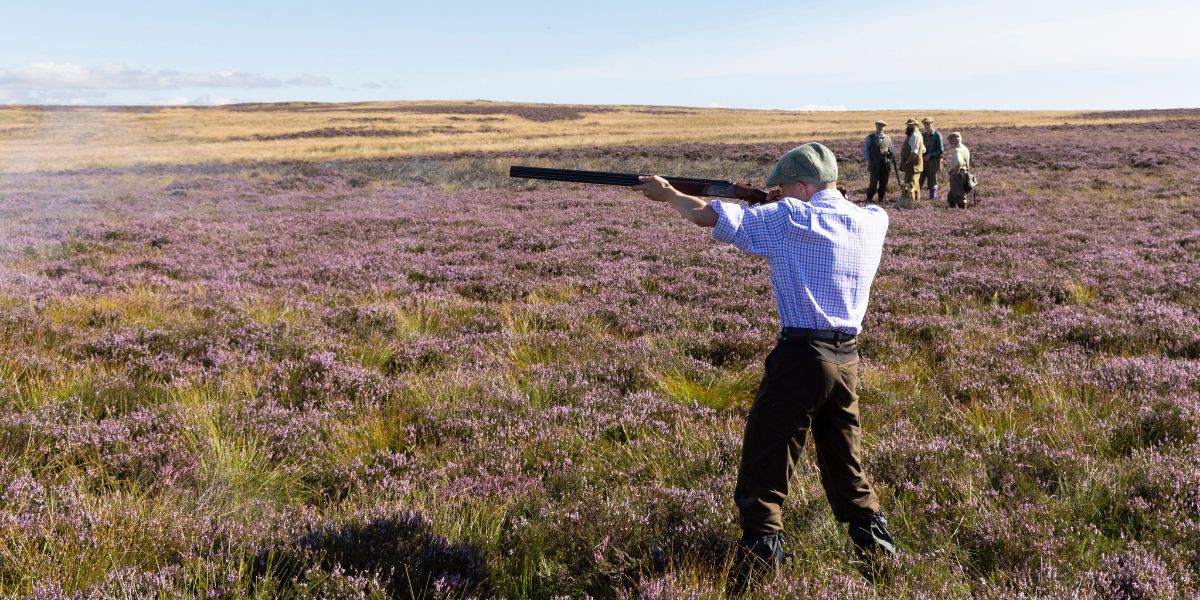 By Archie Skinner (age 14)
The 12th of August has always been an important date in the shooting calendar, but this year it was a very significant date in my diary. I had been invited to be a gun at See Far Hill on Forneth Estate in Perthshire.
I have been shooting with a syndicate at home for the last three seasons and have shot other game including Partridge and Woodcock and have been lucky to be invited grouse shooting twice before but as a beater. My friend Lucas was invited to join me as well as Mum and Dad. My Dad knows first-hand how much time and effort goes into caring for the Grouse and their habitat in preparation for this day as he was a Grouse keeper for a number of years before I was born.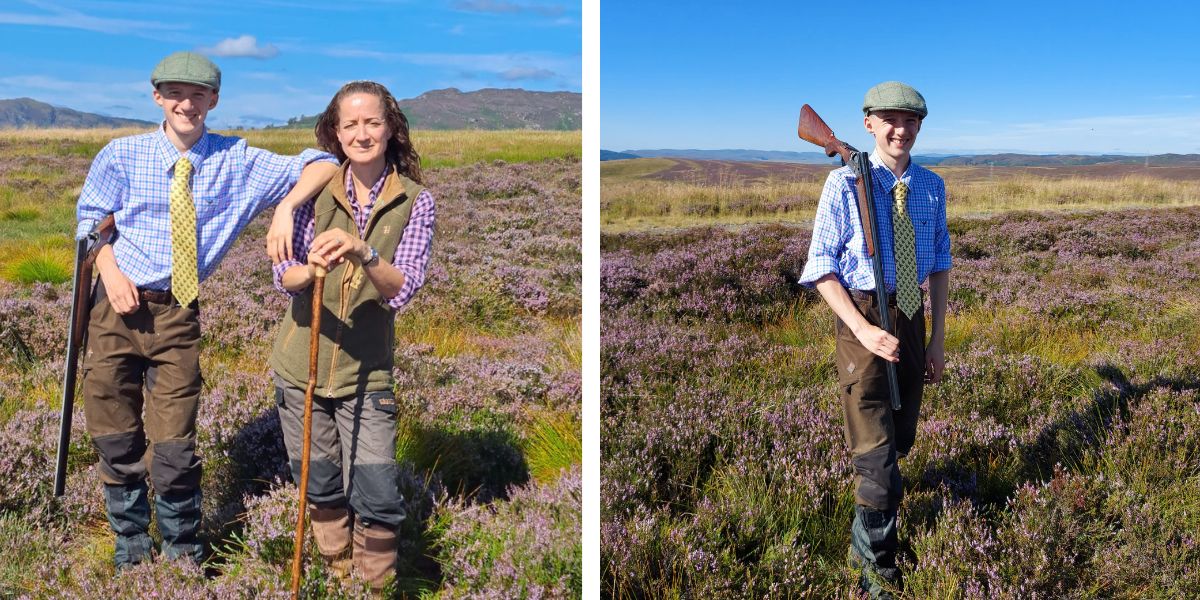 We arrived at the Tay Hotel in Dunkeld and met the other guns and members of the shooting party including our host. After the introductions, we drove in a convoy of vehicles up onto the Moor.
Craig Brown the Head Keeper gave us a safety briefing then got us all organised in line and we set off. After a few minutes of walking a covey of about 7 Grouse took off in front of us. I raised my gun picked one bird to aim at and fired. There were 2 shots fired and I managed to bag my first ever Grouse. As the bird dropped into the Heather, I felt a mixture of excitement and elation. Craig, my Mum, and my friend who were all close by congratulated me, as did the other guns. The bird was picked and safely placed in one of the game bags.
We carried on across the Moor and sometime later another covey took to the air to my left. One single bird broke away from the rest and flew around from behind me and then presented itself perfectly in front of me slightly to the right, for a clean shot. He tumbled into the heather, and I had my brace. I was delighted.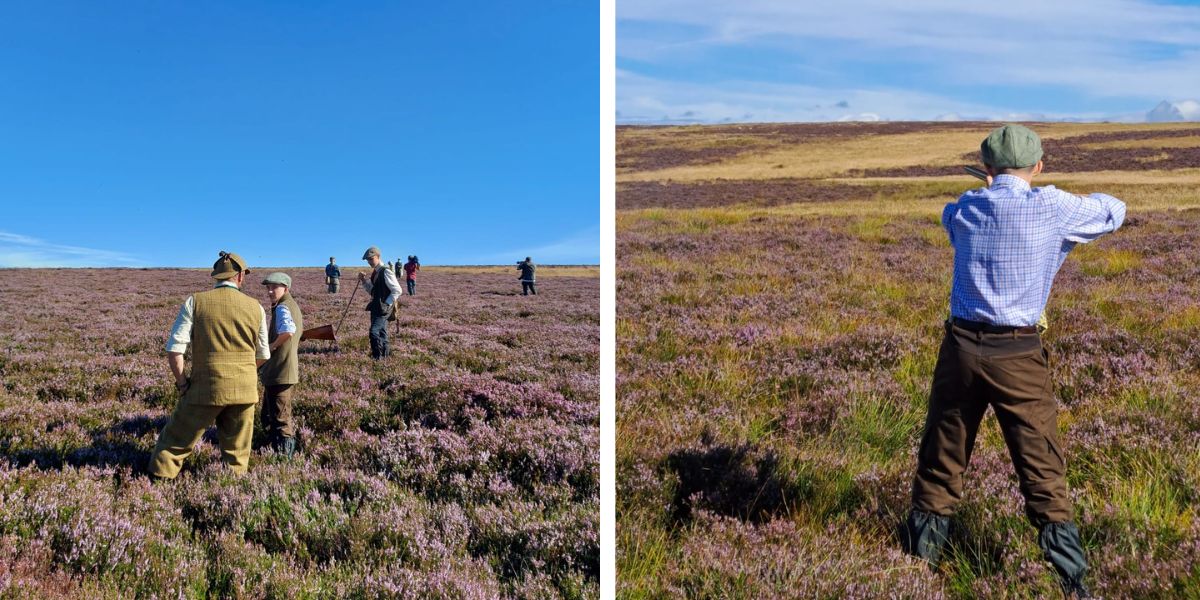 It was an extremely hot day, but the experience and beautiful scenery will be a memory that I will cherish forever and re-live over and over again. Grouse are certainly the king of game birds and provide challenging targets for any experienced shot. I have been taught from an early age by my dad that if you are going to shoot it, take it home for the table. I prepared and cooked my first Grouse myself with a little help.
I can honestly say that this was one of the best days of my life so far and one I will never forget.