12 questions you've always wanted to ask a sporting agent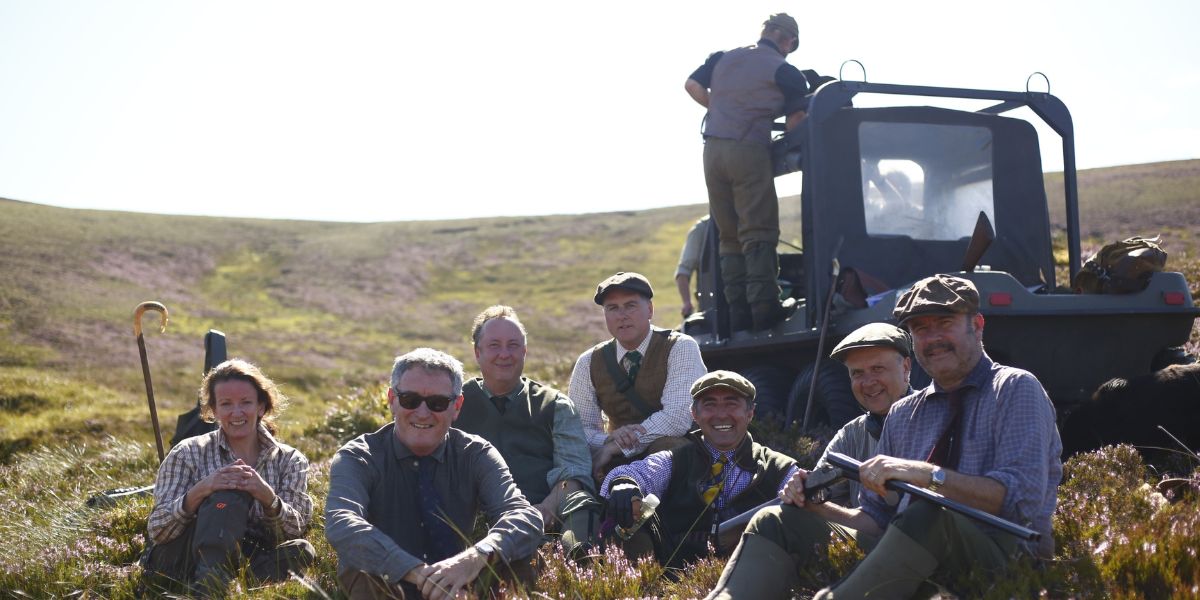 International Hunting Scotland are a long-established and reliable agency that provides a wide range of unique hunting, shooting, and fishing experiences, in Scotland, the rest of the UK, and at many locations around the world.
Their bespoke packages are equipped for novices, single guns, couples, small groups, and teams, or they can even customise an entire shooting-based holiday for you.
They are rightly proud to have a high number of clients who return to hunt, shoot or fish with them each year.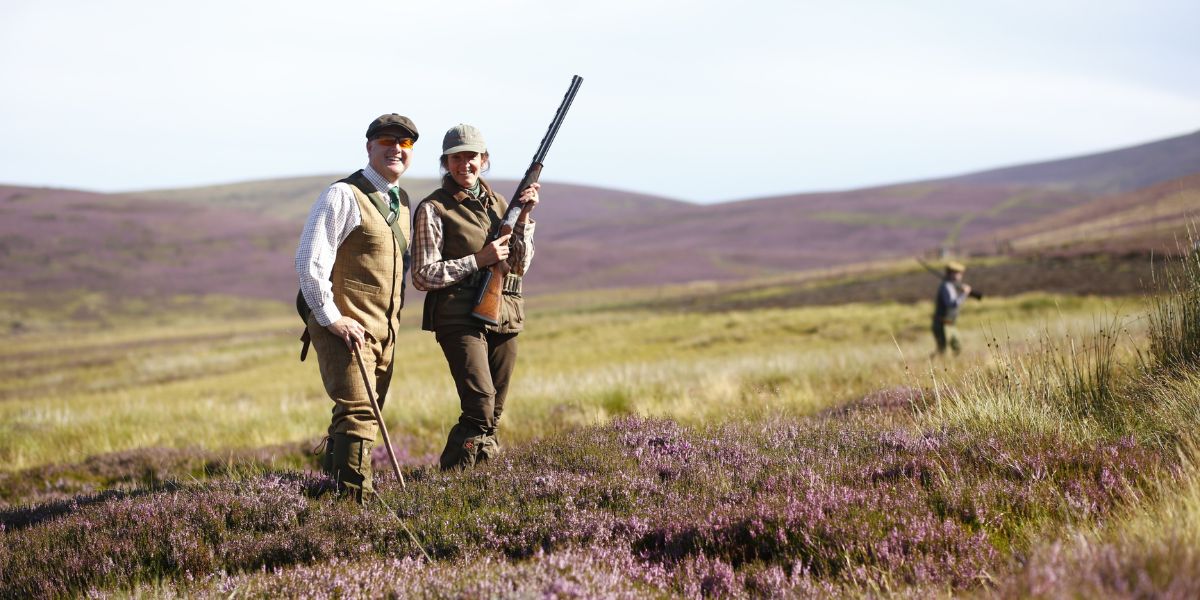 They have kindly agreed to answer some of your most anticipated questions on what you can expect when booking with a sporting agent:
Q: Does your remit span the whole country or are you just located in one area?
We provide hunting, shooting, and fishing, both here in the UK and overseas. We are based in the Scottish Highlands but also travel extensively to take part in our field sports that we are extremely passionate about. One of the main reasons for our involvement in the field sports business is our love and passion for the sport. We are proud to be able to welcome our guests to Scotland and experience firsthand its natural beauty.
Q: I am an overseas visitor coming to the UK for a sporting holiday. Can I bring my own gun/rifle/fishing rod?
In short – Yes. There are legal requirements that you must comply with for bringing your own rifles/shotguns to the UK. These are in the form of UK Visitors Permits, which are sent to and approved by the relevant Police authority in the area that you will be visiting.  We have many years of experience in dealing with such applications and can complete these applications for you at the time of your booking with us. The application for such a UK visitor permit must be made in advance of six weeks (minimum) prior to the arrival of guests to the UK. We always recommend that guests check with their travel providers when intending to bring their firearms/shotguns to the UK. This ensures that they are well informed regarding any potential restrictions or packaging requirements prior to traveling.
Fishing rods and fishing equipment can also be brought with you. Waders, boots, and fishing equipment must be properly disinfected prior to their use from overseas. This is to prevent the spread of non-native and invasive species (such as Gyrodactylus salaris), which can threaten fish and aquatic life in our UK waters such as Atlantic Salmon. We would recommend that you use sturdy transportation rod tubes or similar, to avoid any damages whilst traveling. Most airlines will allow you to travel with travel-size fishing rods as hand luggage (please check dimensions and various airline conditions). But we can advise on this when you make a booking with us.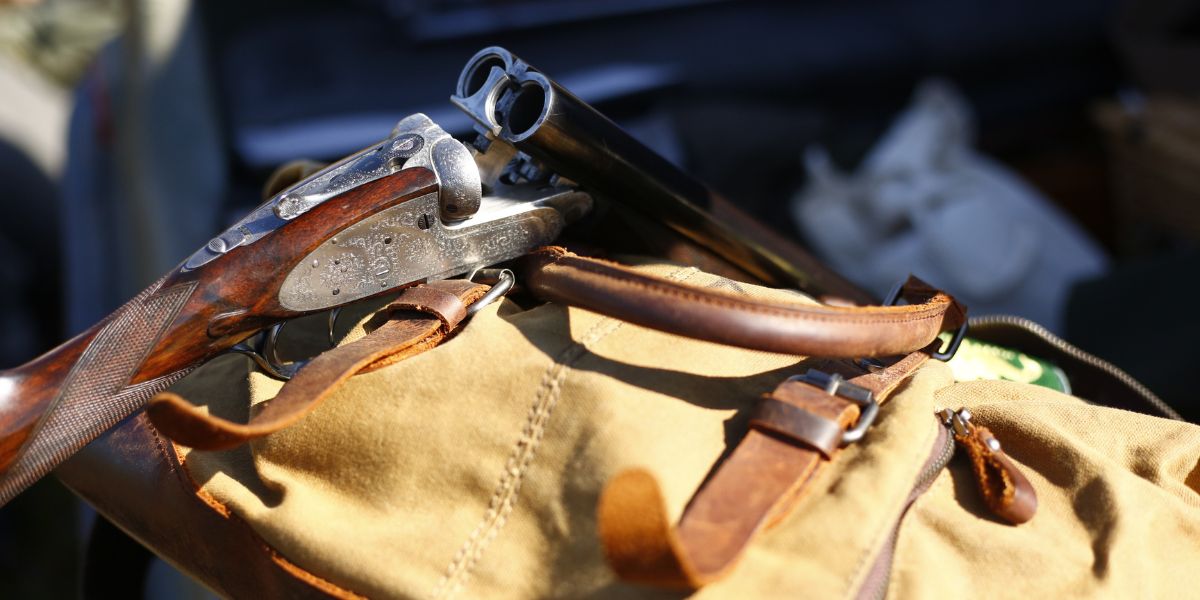 Q. I would like to come to Scotland with my partner and my children. Is there anything for them to do while I am deer stalking?
Scotland and the UK has many things to offer our visitors and guests. The Highlands of Scotland is surrounded by many historical sights, areas of significant natural beauty, and indeed National Parks. We also have top-quality hotels and accommodation that offer family-orientated activities, with on-site facilities such as spas, swimming pools, and gymnasiums.
We also have many visitor attractions with guided tours that can be tailored to individual family needs. These can range from anything to fine dining, theatre evenings, guided boat tours, kayaking, mountain biking, theme parks, and whale/dolphin spotting, the options are infinite. We regularly arrange these for our clients.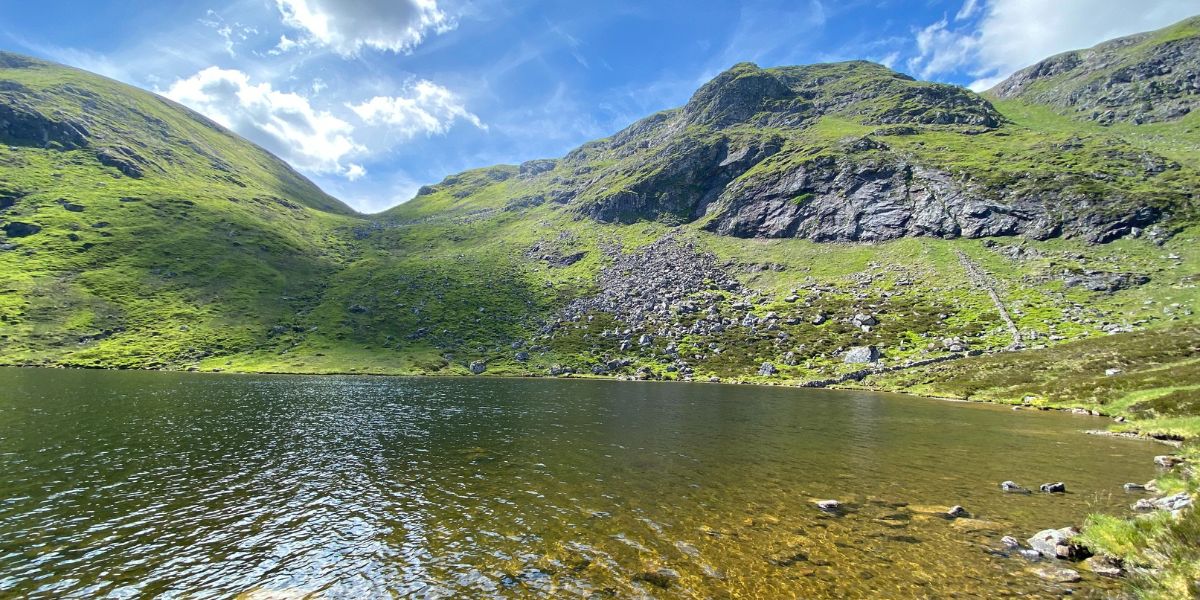 Q. We want to come game shooting in Scotland but only have a small budget. What do you suggest?
The benefits of booking through an agent are endless. However, we have the knowledge and ability to tailor each package according to what our guests want and can afford. This is one of our personal business strengths and why we have repeat guests year after year. Our experience allows us to match budget, and good quality accommodation, with the location you choose to hunt and shoot in.
We can also offer various styles and species for both hunting and shooting. This is an excellent way to keep budgets down, as you may be able to join a group of other guests that share their experiences with you on an organised day. By choosing to create a bespoke shooting package, you can see upfront what the costs are and communicate directly with us so that we can use our knowledge to your advantage. Communication is key to a successful trip.
Q. I need some appropriate clothing to wear on my shooting trip. Is this something you can provide?
Depending on the purpose of your trip, we can make recommendations for the clothing you will require. We do hire some equipment for our guests but recommend you prepare as best you can for your hunt whilst still at home. A good pair of boots is vital to walking in some of the terrain hunts are undertaken in. Waterproof clothing (no bright colours) is also important. Most visitors usually find that they already have the clothing they will need to be safe, dry, and comfortable whilst hunting.
Q. My husband is an experienced fly fisherman, but I am a novice. Can I get some lessons?
Our guests have varying degrees of skill and experience. Some of the best "pupils" are those that have never held a fishing rod before because they have not yet formed "bad habits". We have all the correctly matched equipment to ensure our fishing guests are best equipped to tackle the species they are targeting.
We also use world-class guides (some of them world champions and world record holders) and experienced ghillies to make sure that you will feel at home on the riverbank/Lochside, whilst learning new and improved techniques during your visit. No matter what your skill or experience levels are, there is always room for improvement, and we truly believe that every day is an opportunity to learn more about fishing. We can help you with achieving that and can tailor the lessons and day according to your needs.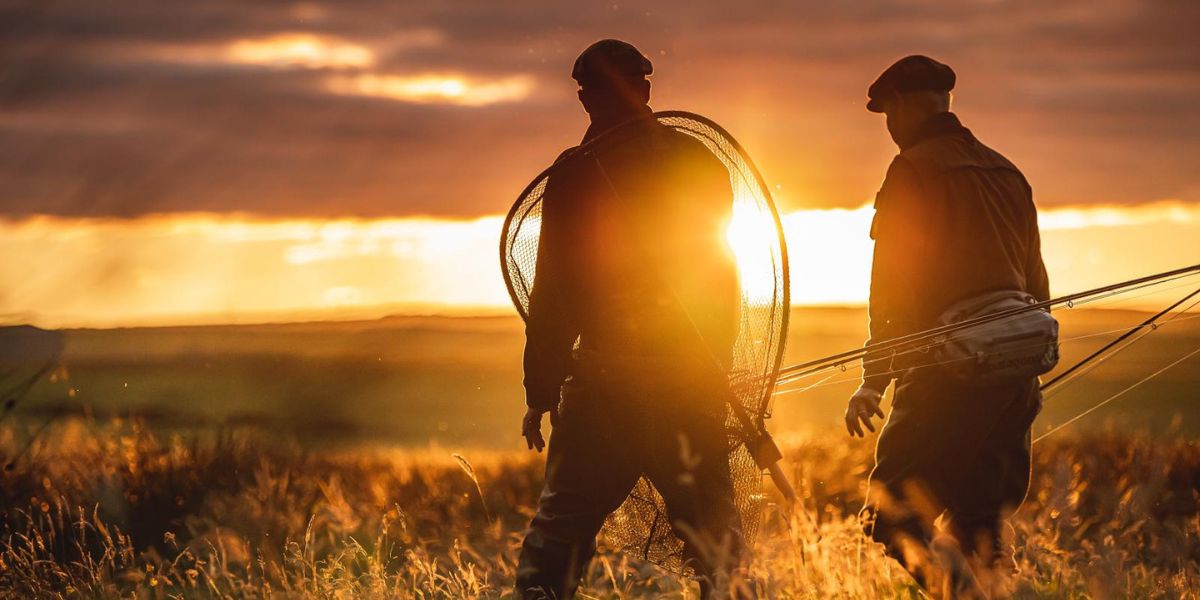 Q: Our party has mixed abilities of experience; will you be able to accommodate this?
Of course. All our guests are of mixed skill and experience. That's what makes for a great day of hunting, shooting, or fishing. If our guests require one-to-one support whilst undertaking their chosen field sport, we can accommodate this. Or maybe it's just general advice during your day – we can be there along with the partners we use, to make sure you are safe and engaged throughout the day. If required, we can also offer advice on where to go to improve your skills prior to engaging in your sport with us.
We regularly offer peer support to our clients and are happy to share the knowledge we have of field sports with them.
Q: What do you do on the day, will you be there?
For some of our guests, we are there personally. We provide transfer services and "loaders" if required and take pride in being there when we can. We also use partners that we have personally chosen to make sure you are well looked after on your day. All our partners are professionally qualified, certificated, insured, and vetted to make sure you are in safe hands.
As personal service for our guests is paramount, we are available 24 hours a day if there is anything they wish to discuss or change to make a trip one to remember for all the right reasons. All our guests are provided with an itinerary with all the information they will need for their visit. Some of our guests are seasoned hunters/fishers and wish to be left to their own devices. We respect this and are there for them if/when they need our support.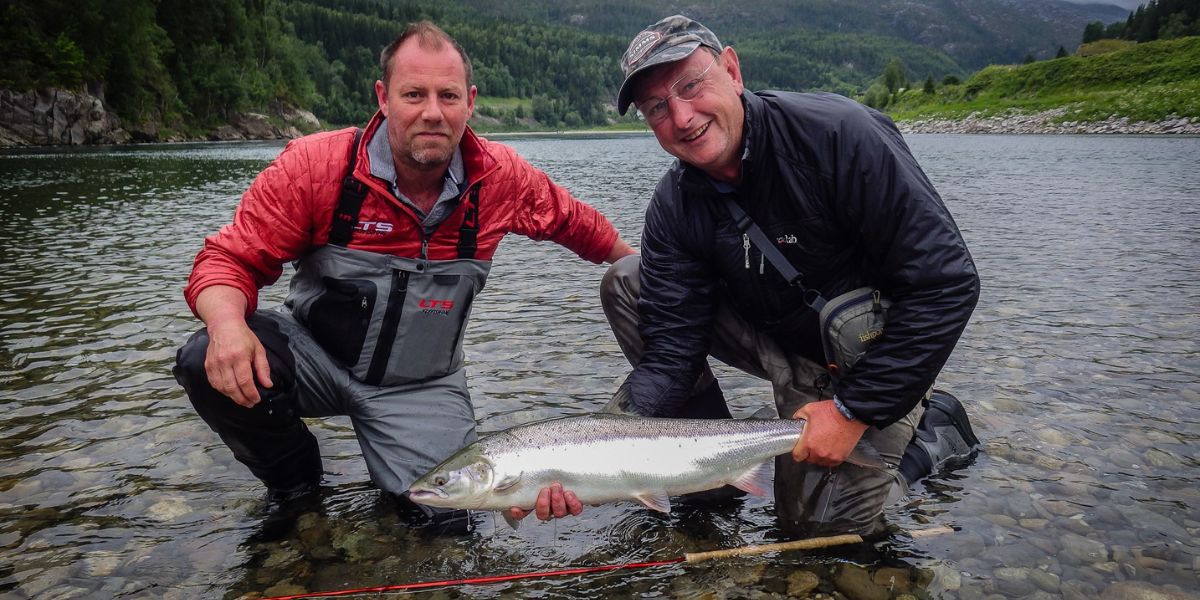 Q: Can you provide small days shooting or is it the only very big days?
We always aim to provide an offer that best suits the client's needs. This ranges from very large days with helicopter arrivals direct from a Scottish Highlands castle and outside caterers – to an intimate single-person hunting or shooting days, whilst based in a small cosy, family-owned self-catering cottage. Shooting on mini-driven or rough shooting days, can provide some of the most memorable, enjoyable, and challenging sport there is, and need not break the bank in terms of cost. The key to our service is we ensure it is bespoke to each client.
Q: What happens if the day is cancelled due to poor weather?
Poor weather is a challenge often faced when choosing hunting venues in remote places that offer excellent sport, such as the Scottish Highlands. However, preparation is key to success. Being well prepared can often mitigate the need to cancel such hunts/shoots/fishing days.
There are insurance packages available for such situations and if this maybe something that a client wishes to consider as an option. We do not provide this specialist insurance service but can "signpost" our guests to companies that do. Most sporting providers are also flexible, and we will endeavor to work with our clients to ensure a reasonable outcome is achieved. Clients and sporting providers are now working in a "post covid" environment that saw us face many challenges. But it also taught us to be flexible, resilient, and realistic in achieving mutually acceptable outcomes.
Q: I do not know where I would stay, close to the shoot, can you accommodate this?
This is a service we regularly provide for our clients. We have built up excellent working relations with accommodation providers. We can offer anything from a Castle with its own cook and staff, five-star hotels, to small family-run bed & breakfasts, guests houses, or self-catering accommodation. Our knowledge of the areas chosen for hunting, shooting, and fishing for our guests means that we can choose the right accommodation in the area for that client and day of sporting. We are also able to access accommodation that is not routinely available on the internet or through website booking agencies. This too proves popular with our guests as it means we can negotiate the best price for them.
Q: How do you ensure that a day runs properly, not only from the safety perspective – which is obviously paramount but from all the other perspectives?
Safety must remain paramount to a successful trip for anyone engaged in field sports. But the fun and love for our chosen sport should never be lost in the experience. We are trained in Health & Safety assessment and risk to assess all our sporting days and venues. The estates and staff that provide the sporting venues and quarry also have a strict protocol in place to always ensure maximum safety.
However, because we also take part in the field sports that we sell as a business, we share our guest's passion for it and fully understand what makes a successful day out. We have personal experience of the venues that we offer and have built up excellent working relations with the providers for such sport over many years.
The key to this is excellent personal communication with our clients. The more information we have from them ensures we can absolutely tailor that day to their needs. We thrive on building an "experience" and don't believe in just chasing numbers or "ticking boxes". The areas we chose for hunting, shooting, and fishing, both here in the UK and overseas also share that passion for our sport, which is why we chose them as our partners.
We believe that being prepared for the sport we undertake also helps towards achieving the best experience on your day. We use excellent equipment, vehicles, and venues, and always challenge ourselves to new experiences in these sports. We engage in sporting activities regularly and actively take part in and support sporting & conservation organisations/charities so that we can keep abreast with new developments and legal changes in the sporting environment.
There is no substitute for experience, and we always strive to improve both our and our guest's experience in field sports.