Your ultimate sporting lodge retreat in Dunkeld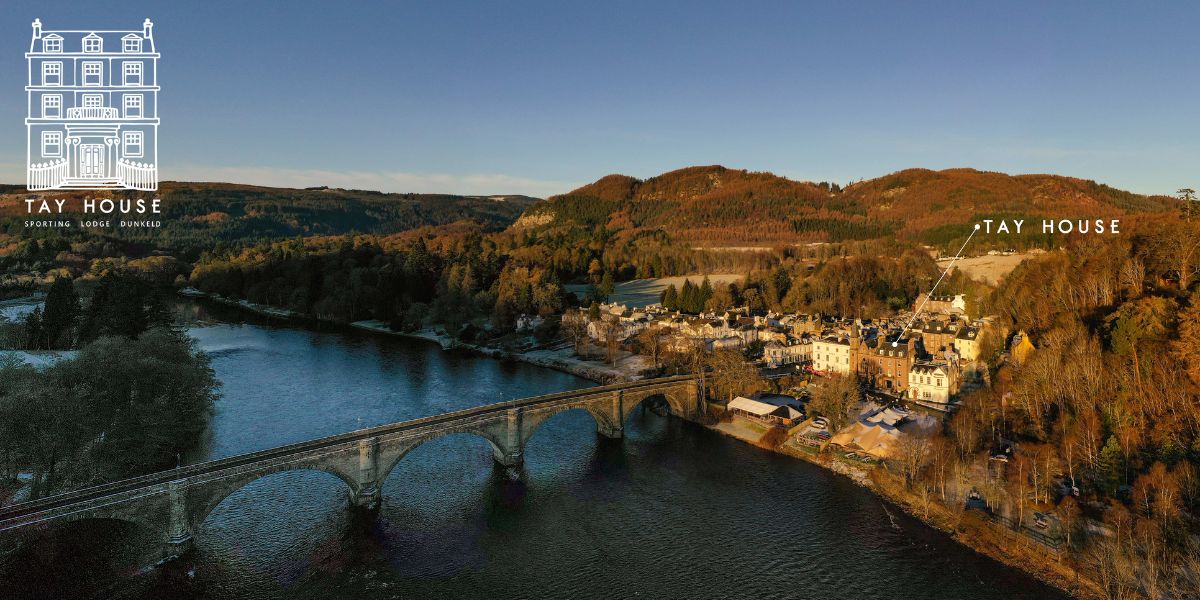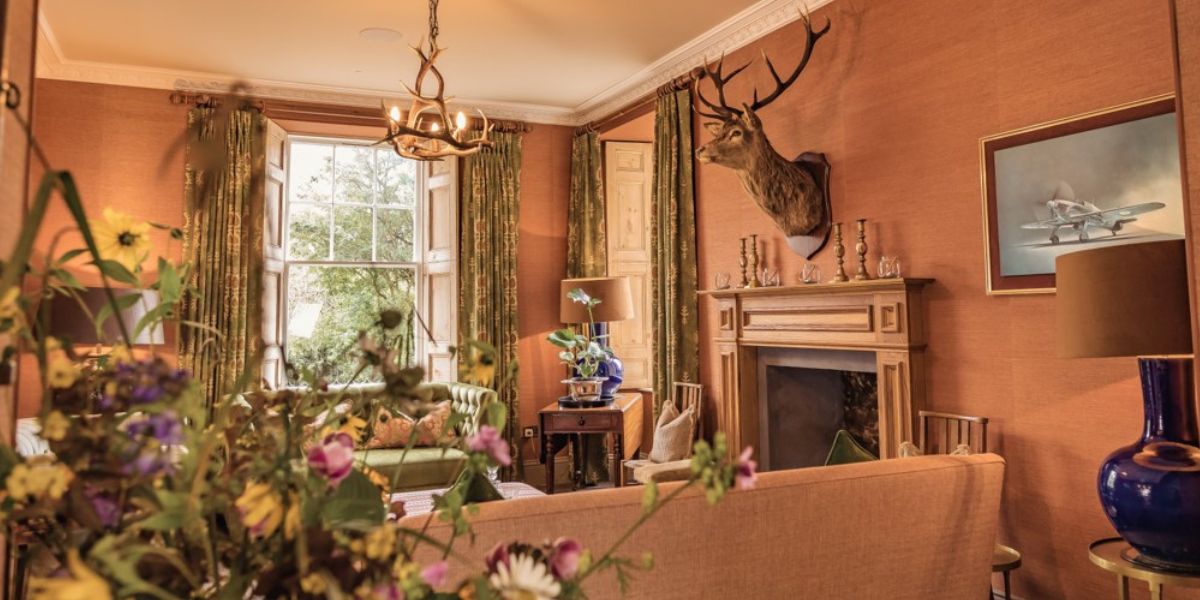 The recently renovated, Tay House Sporting Lodge now enjoys a luxurious finish that will ensure you and your guests have a relaxing experience in the heart of one of Scotland's most beautiful villages.
Located on the edge of the Highlands but within easy reach of Glasgow and Edinburgh and main transport links. Tay House presents guests with the ultimate sporting lodge stay, with an array of prime Fishing and Fieldsports opportunities right from the doorstep.
A peaceful fully-equipped retreat with stunning riverside views, local artisan cuisine can be enjoyed within a minute's walk, as well as exploring quaint shops selling locally crafted products.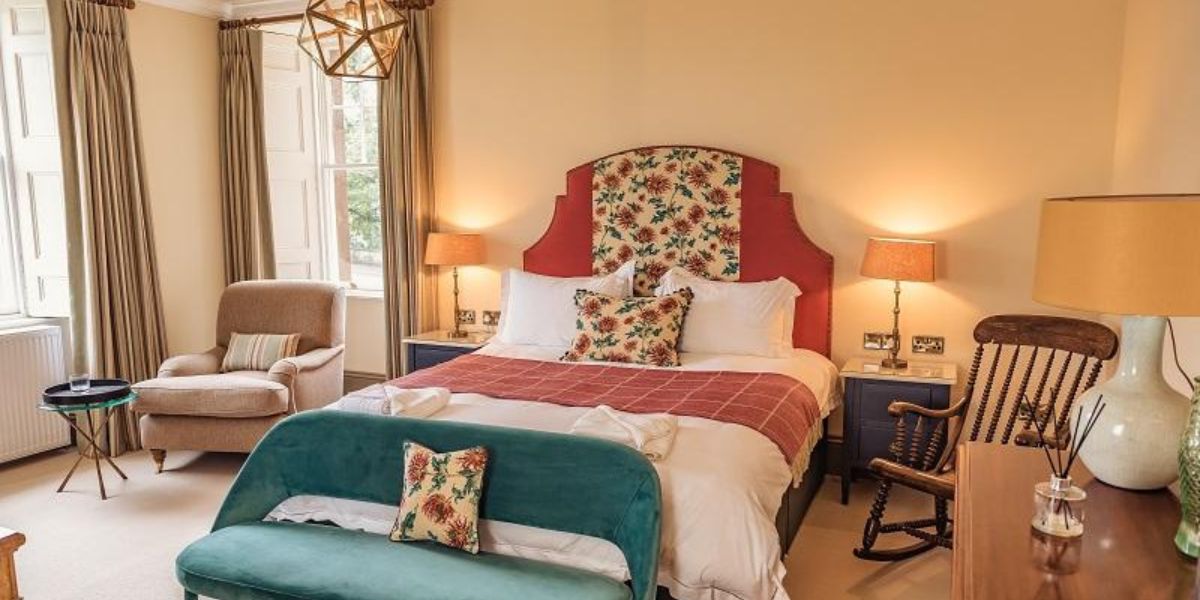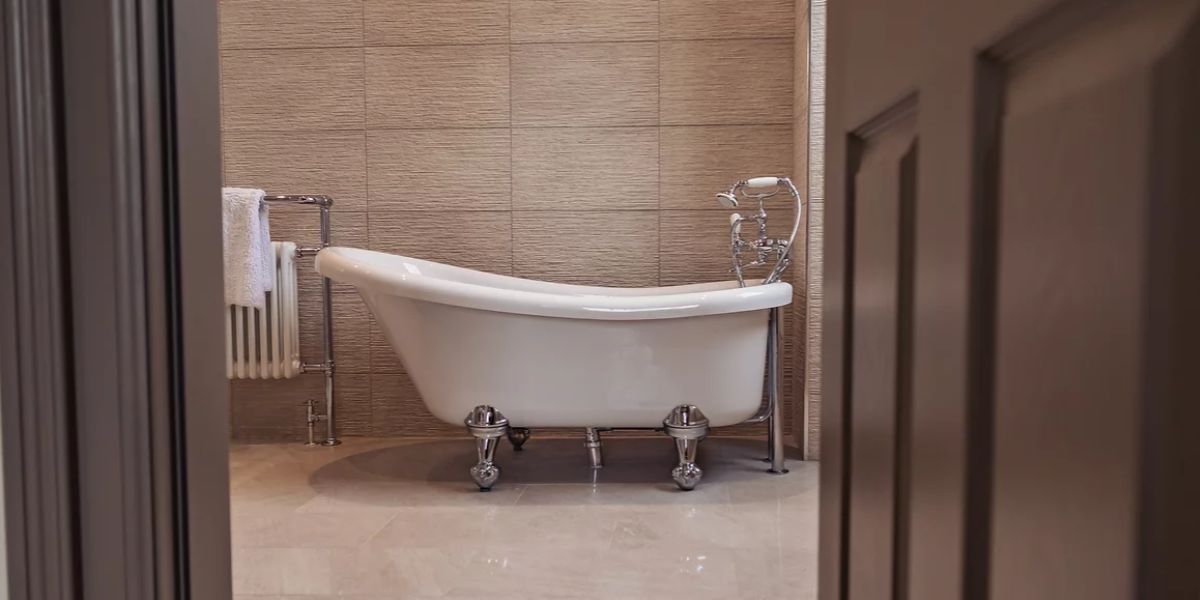 The history of the lodge
It was built originally in 1830 following the completion of the Telford bridge in 1809, the original intention was to create a new Inn to satisfy the demand of people now using Dunkeld as a crossing point over the River Tay. Over the years, it has been used as an Inn, residential townhouse, and surgery.
​In 2016 the new owners acquired the site and went to work with local specialists to return the building to its former glory and original purpose, to welcome guests from far and away, to enjoy a home from home as they visit the endless attractions that Dunkeld has to offer its guests.
Following the extensive renovation and alterations, Tay House offers guests the following luxury facilities for exclusive use:
Private dining room and adjoining kitchen, Generous lounge extending into a resident's bar, both enjoying open fires, eight en-suite bedrooms, three apartments, gun and locker room, private courtyard to the rear and ample parking.
The beautiful rooms and self-contained top-floor apartments are also available to book separately upon request.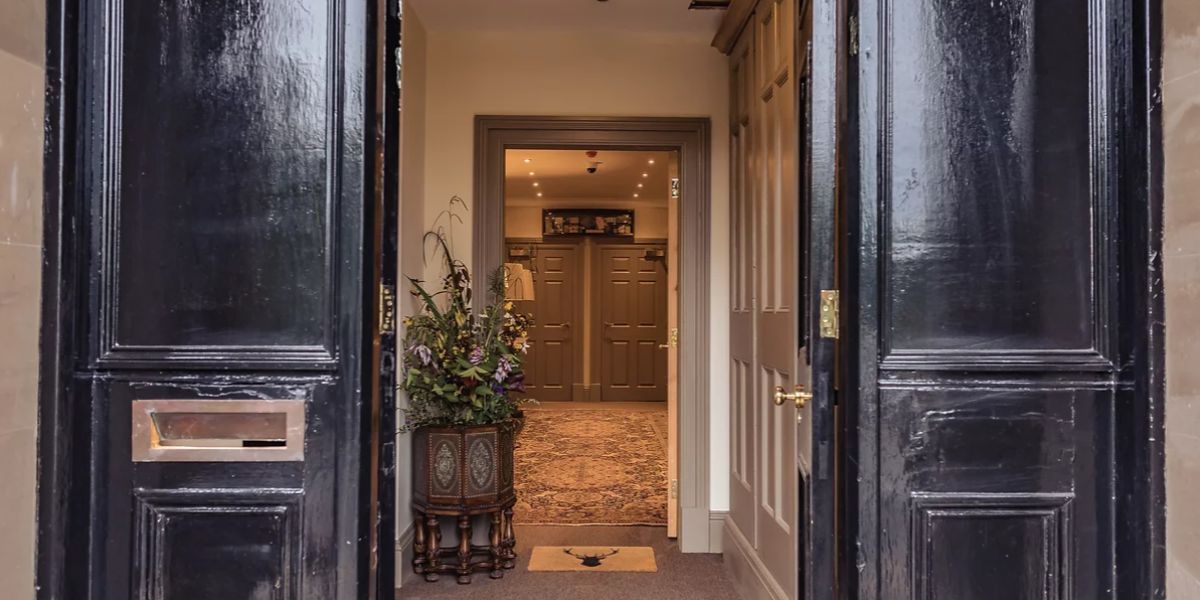 World-famous fishing right on your doorstep
Situated just off the banks of the River Tay, the largest river in the UK (with a catchment area in excess of 3,000 sq miles). It is internationally famous for its Atlantic salmon fishing and attracts fishing enthusiasts from the world over.
Fishing varies from beat to beat and tends to be a mix of fly fishing, spinning as well as harling from the boat. An experienced Ghillie will be on hand to ensure you have an enjoyable experience and each beat will be equipped with a comfortable fishing hut.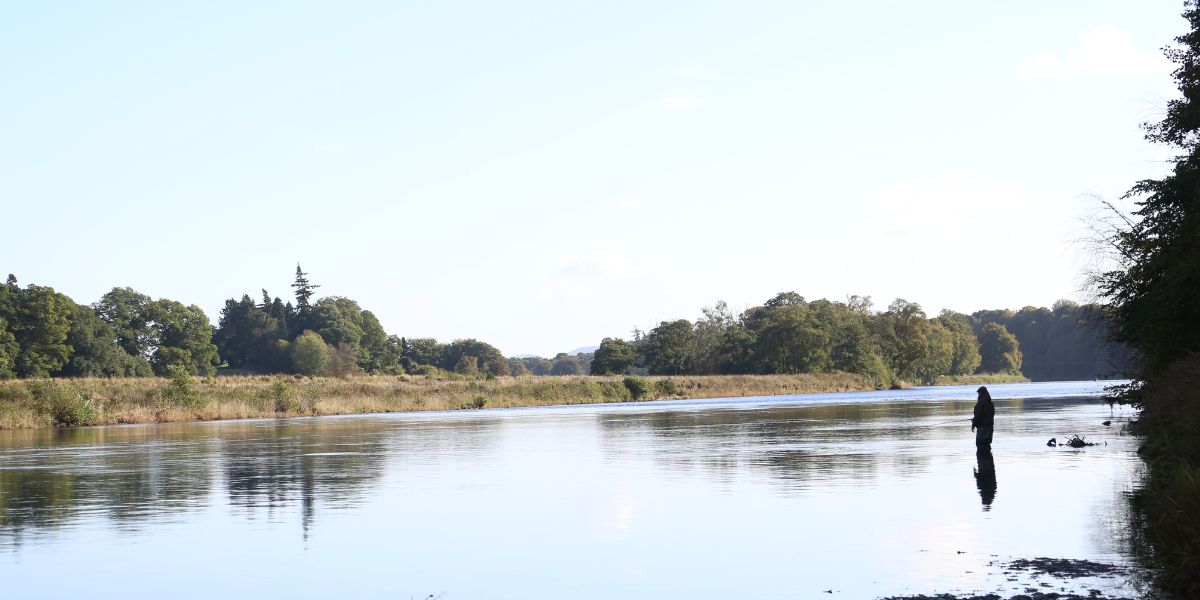 Dunkeld is positioned on the edge of the River Tay and approximately mid-river from Loch Tay down to Perth, making Tay House an ideal location to accommodate your fishing trip.
Tay House is fortunate to have an affiliation with Burnmouth Salmon Fishings on the Lower Tay by Stanley (10-15 mins drive). As a result, last-minute fishing can often be organised and equipment supplied.
For those seeking Fieldsports
Dunkeld and the surrounding areas are blessed with wonderfully beautiful topography.
Guests can enjoy partridge and pheasant shooting during the season or alternatively try their hand at a simulated clay day. Their gun room and lockers are there to make the start of your day in the field as organised and relaxing as possible.
So, if you're thinking about a place to stay for your next sporting break in Perthshire, Tay House could just be the ticket. To find out more, visit tayhouse.com