A husband and wife team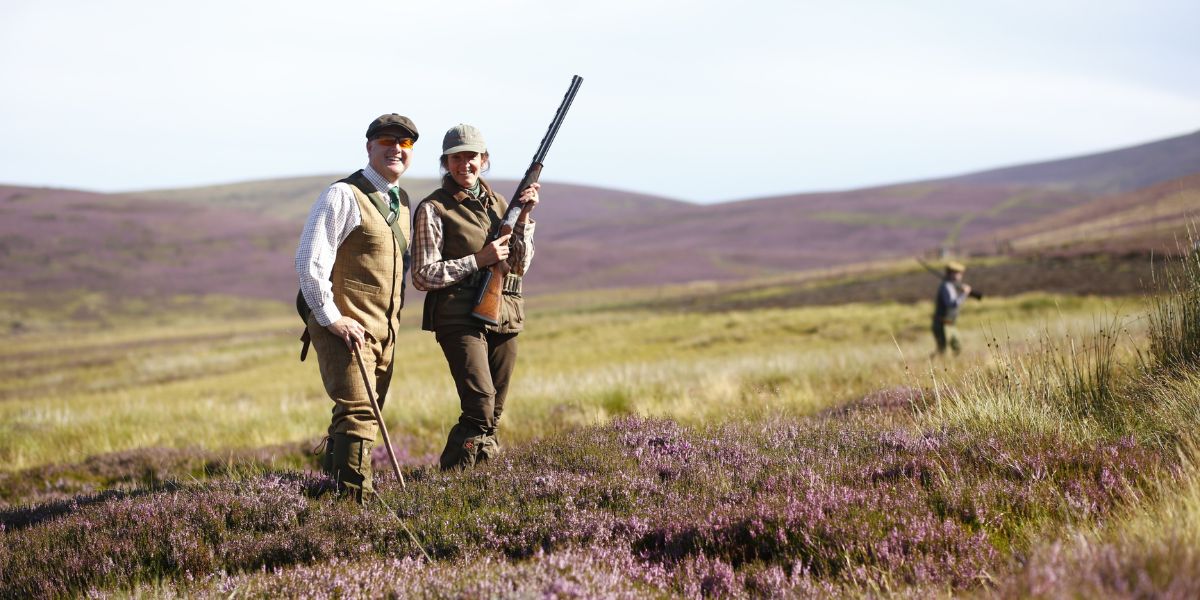 International Hunting Scotland is a long-established and reliable agency that provides a range of unique hunting, shooting, and fishing experiences, in Scotland, the rest of the UK, and at many locations worldwide.
Meet The Team
Cara Hutchens (formerly Richardson)
Cara is the Director of Hunting & Shooting at International Hunting Scotland. Her husband Ali Hutchens is the Director of Fishing. She spent much of her childhood mucking about in various boats which often included fish-catching missions.
Cara didn't get her hands on a shotgun or rifle until her late teens and very quickly developed a passion for hunting all things with fur and feather. Now often seen with a fishing rod, rifle, or shotgun in hand around Scotland and sometimes further afield.
Cara has been involved with Sporting Estates throughout Scotland for over 3 decades and has been lucky enough to live in some fantastic places. Added to countless Scottish sporting adventures she has enjoyed several overseas hunting and shooting trips throughout Europe and as far afield as Africa and Australia.
Cara is proud to be a Jagdshein holder and a Knight of the Hunting Order of St Hubert.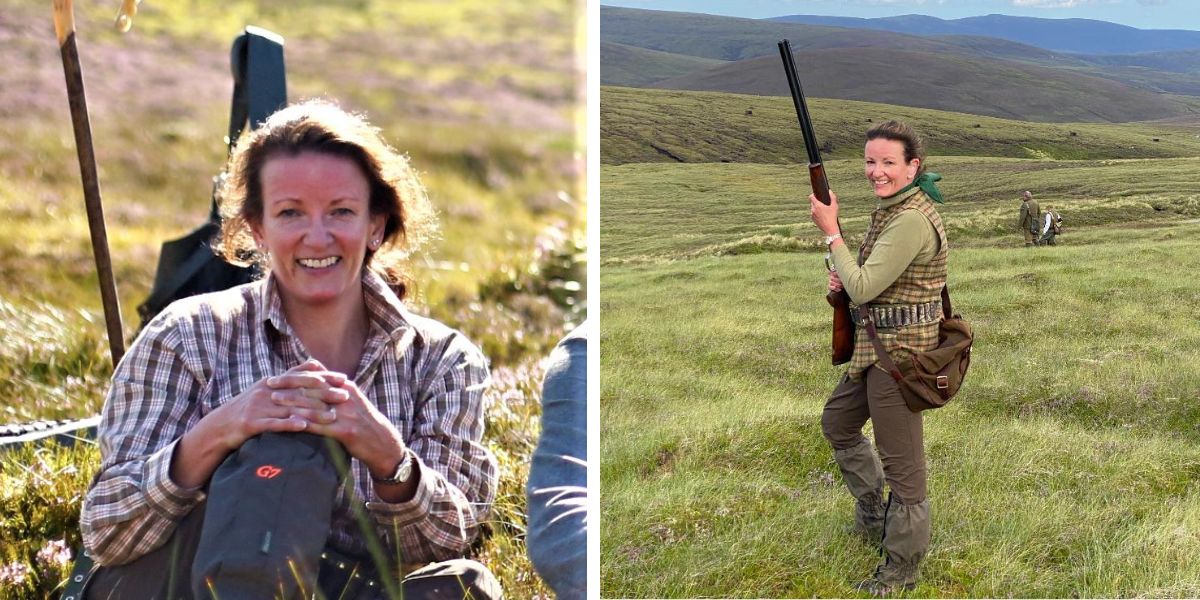 Cara is a firm supporter of many UK countryside organisations and advocate of promoting rural pursuits and conservation to our youngsters. She thoroughly enjoyed a recent 5-year term on the Council of BASC (British Association for Shooting & Conservation) and was a former Chairperson of SYCET (Scottish Youth & the Countryside Education Trust).
She enjoys a great working relationship with a list of global hunting outfitters and considers herself fortunate to have been shooting and hunting with them at various locations around the world.
However, she lives and is based in the Highlands of Scotland, which is not only a beautifully scenic and wild place but an ideal venue to take part in all our field sports.
Alistair (Ali) Hutchens
Ali is the Director of Fishing in International Hunting Scotland, alongside his wife Cara who is the Director of Hunting & Shooting. They have been together for over five years and share a passion for Fieldsports.
They both play very much to their strengths in the business and he's not afraid to admit that Cara is a far better shot with both rifle and shotgun!
Ali has been fishing since he was five years old (a total of 48 years) and never lost that passion for the sport that he was introduced to by his father and grandfather. He has also been shooting on and off since his early teens. But it always took a backstep to his unrivalled passion for fishing.
Ali began his fishing career as a freelance fishing guide around 12 years ago and naturally progressed into being the director of his own fishing business. He is now fortunate enough to regularly enjoy both sports (shooting & fishing), which go hand-in-hand as ideal field sports partners.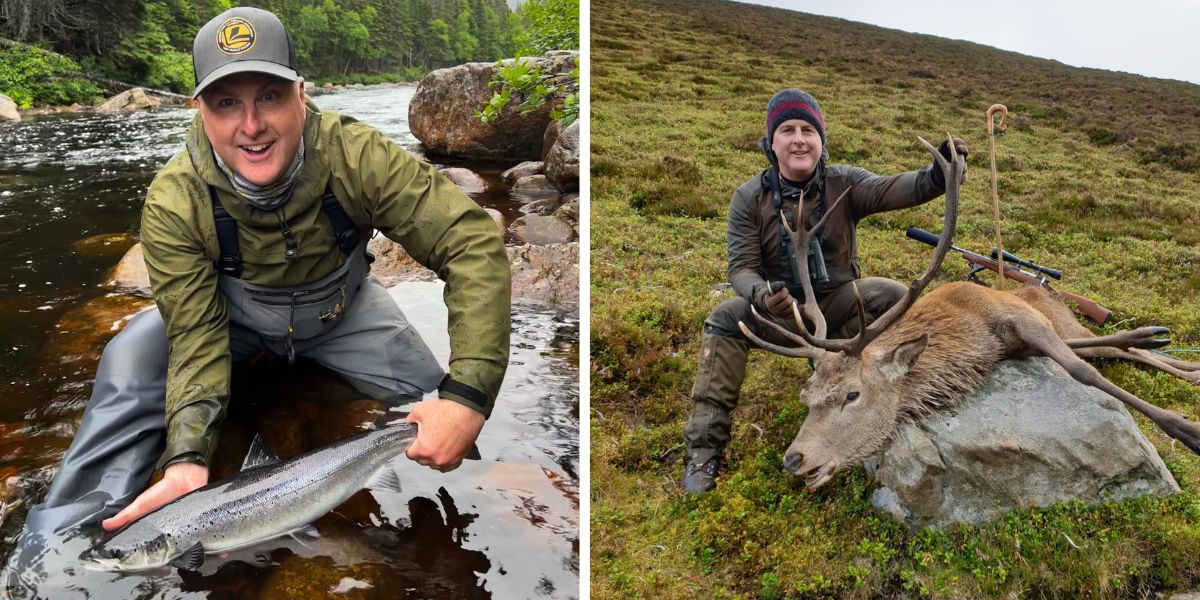 He considers himself fortunate to have gained some experience in the fishing industry whilst tying salmon flies and taking part in demonstrations at various shows around the UK and further afield.
He has written for a few very well-known fishing magazines about his fishing adventures both here in the UK and abroad and has even been involved in making and featuring in a film whilst fishing in Norway. He has also been lucky enough to be sponsored by some well-known brands in the fishing industry and was part of their "pro-teams" for some time.
Ali's love for fishing has taken him overseas and whilst chasing his main fishing passion, trout & salmon. These travels have taken him to some excellent destinations in Sweden, Denmark, Norway, and Newfoundland.
This experience of traveling compliments the mainstay of the fishing business here in the UK and supports our knowledge base of fishing destinations overseas too.
This in turn ensures they are best informed for our guests when they make booking enquiries with us.