We are starting to get busy here at Trochry, with preparations for the Scottish Game Fair at Scone Palace (5-7 July) well under way.  We are again hosting the Junior Macnab Challenge, kindly sponsored by Scottish Youth & The Countryside Education Trust (SYCET) and the Basil Death Trust, with all kinds of exciting prizes available on each of the three days.  Come and find us in the GWCT Education Area to register for the three activities – we look forward to seeing you there!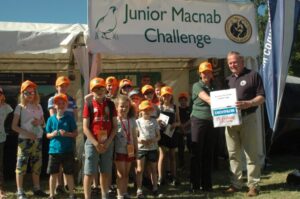 For those of you from further north who may be unable to make it to Scone, we are excited to announce that this year we are rolling out the Junior Macnab Challenge to the Fieldsports Fair at Moy (2-3 August) – we look forward to seeing lots of youngsters (age 8-18) there.
The Game Fair this year is back at Hatfield House from 26-28 July and BASC have very kindly offered to host us again on their stand no N1504a – do drop in for a dram and a chat. We look forward to seeing you!