GWCT Scottish Game Fair 2023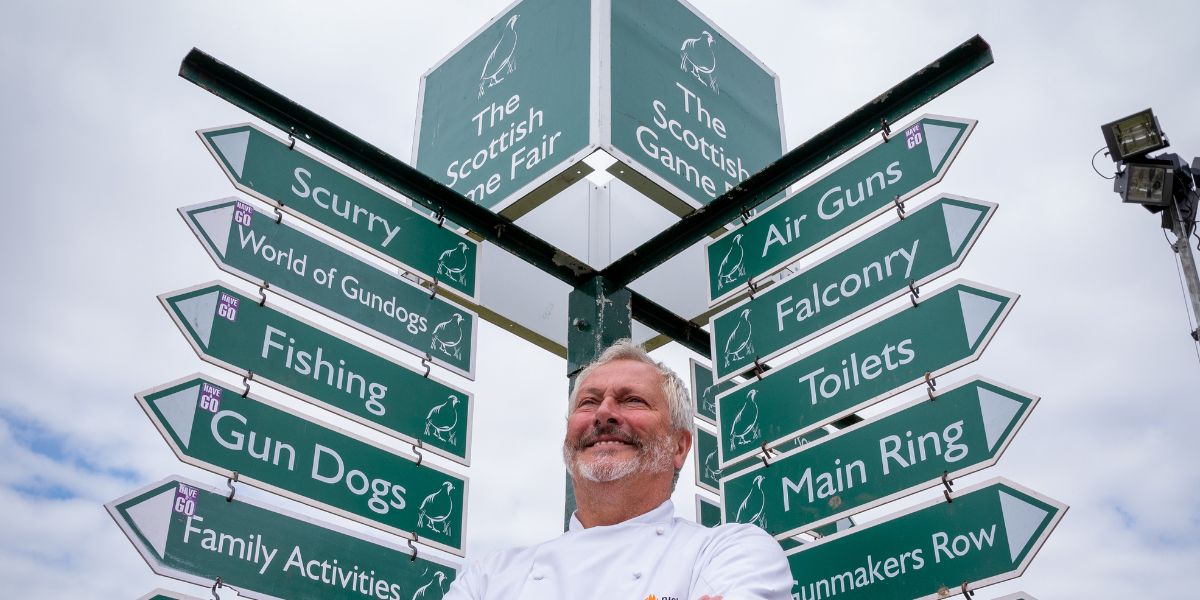 The GWCT Scottish Game Fair is set to return once again to Scone Palace in Perthshire this summer, from Friday 30 June to Sunday 2 July, with a jam-packed itinerary of displays, demonstrations, have-a-go attractions and exhibitors covering everything from fishing, ferrets and falconry to gundogs, game cookery and guns.
First held in 1989, the largest and longest-running game fair in Scotland attracts upwards of 30,000 visitors across three days and is an important fundraiser for the Game & Wildlife Conservation Trust (GWCT), a charity that conducts vital research into Scotland's most vulnerable species such as capercaillie and salmon. The GWCT plays a curatorial role at the annual event, providing educational content and raising awareness of conservation issues through its exhibition stand and talks.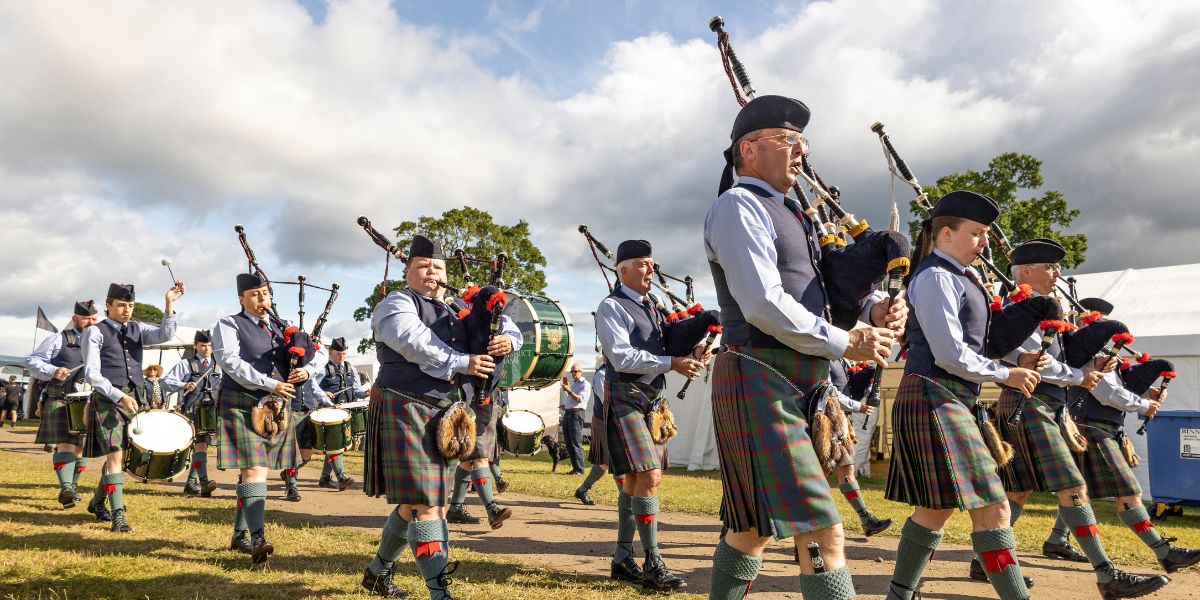 With so much to see and do during the family-friendly event, visitors will invariably need a helping hand to make sure they don't miss any of the highlights, so here's a handy insider's guide…
Nick Nair Restaurant
First up is the Nick Nairn Restaurant. After the runaway success of last year, the effervescent Scottish chef is returning with a bespoke game-based menu for his 300-cover riverside restaurant. Set in a breathtaking waterside location perched on the bank of the river Tay, he will be serving breakfast and lunch throughout the weekend. As well as mingling with diners, Nick will also be taking part in live cooking demos.
The Main Ring is a central focal point where an array of demos, including twice-daily displays from two local pipe bands, will take place from gundogs, falconry, Highland dancing, dog agility and thrilling lumberjack displays. Be sure to arrive early to secure a ringside seat.
Highland Ponies
The Highland Pony Society is set to celebrate its 100th anniversary at The GWCT Scottish Game Fair this year. To mark the milestone, the charity is launching a commemorative hardback book which will be for sale on their stand. As well as exhibiting, they will showcase the rare breed in the main arena as well as oversee the Fred Taylor Memorial Trophy for Working Hill Ponies. The popular showing competition will take place on the third day and attracts entrants from all over Scotland. Last year, Balmoral Alpine, a 17-year-old grey mare owned by the late Queen, took home the top prize.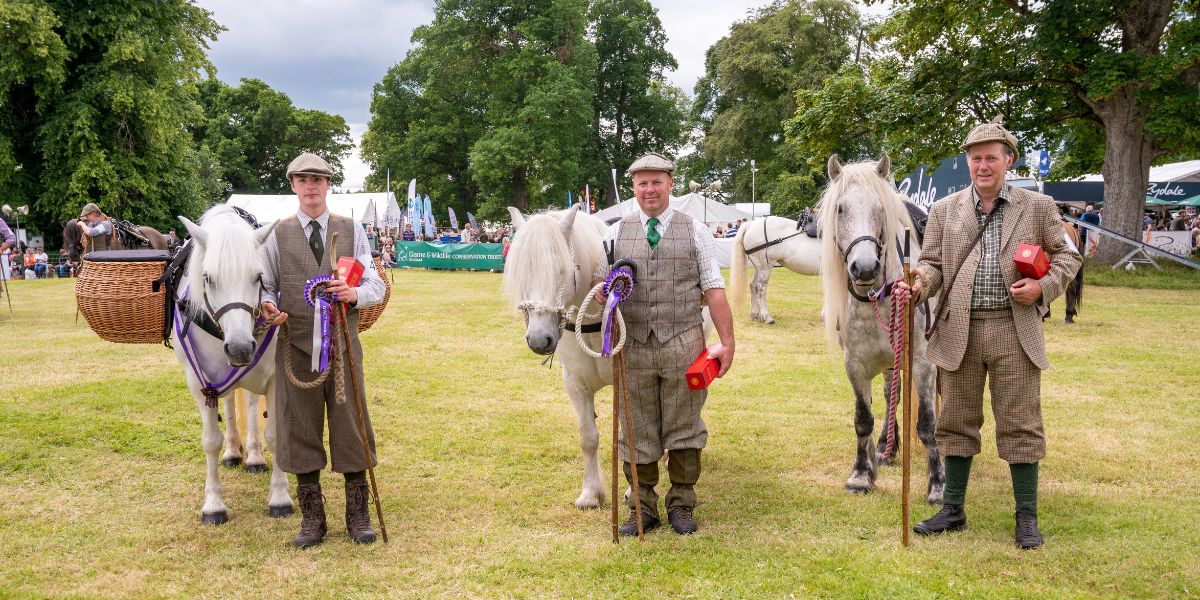 The Fishing Village
Scotland is a world-class destination for fishing so The Fishing Village will take centre stage to showcase casting demonstrations from leading Scottish names such as Stuart Sutherland and Scott McKenzie. Plus there's one-to-one lessons on offer to help fix any quirks in your own casting. For competitive visitors, there's distance and accuracy casting competitions for ladies, gentlemen and junior anglers. There will be dozens of exhibitors on Fisherman's Row selling the very latest angling equipment, accessories and experiences on the market. Plus visitors will find a dedicated fly tying area with some of the country's finest tiers such as Hamish Young and Conan Fyvie.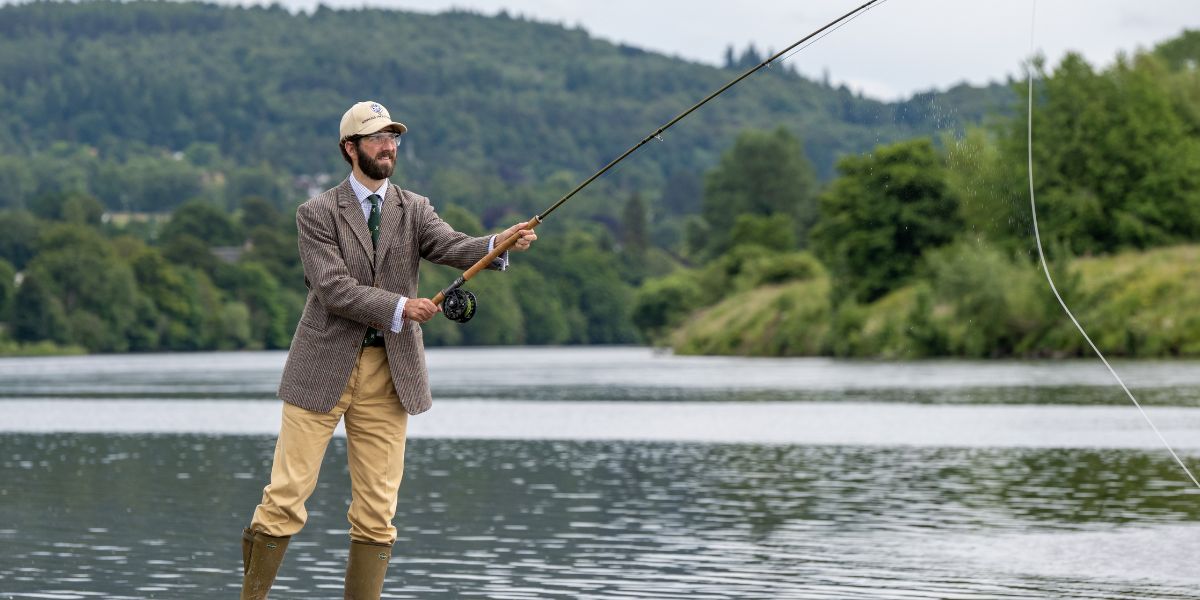 Gunmakers Row
For those interested in game shooting and deerstalking, Gunmakers' Row will showcase an enormous range of new and used shotguns, rifles, airguns, optics, accessories and clothing from all the leading brands and newer, lesser-known names. Sponsored by Pulsar, Gunmakers' Row always attracts the highest footfall – there is something so wholesome about spending a weekend diving in-and-out of stands that catch your eye and speaking to everyone from small-scale leather workers and artisan gunmakers to upmarket optics brands. Clay shooting will be on offer, including flurries and other shooting competitions to ensure there's something for competitive visitors to get their teeth into.
Gundogs
The World of Gundogs is a place where visitors can deep dive into all things four-legged. Hosted by Mordor Gundogs, there will be displays and experts on hand to answer questions plus a range of competitions throughout the weekend including scurries, junior handler tests and open tests. On the Saturday, the prestigious Four Nations International Gundog Competition returns to bring together the very best gundogs and handlers from England, Ireland, Wales and of course Scotland. Under Kennel Club rules, spaniels and retrievers are tested on their hunting, marking and retrieving abilities as well as their steadiness to shot. Handlers are judged on their skills in directing and controlling their dog. Sponsored by Kronch dog food, the competition always attracts huge crowds of spectators to see how the dogs work under pressure.
And lastly, for those visitors looking for that polished tweedy look, the GWCT Scottish Game Fair is a one-stop shop for country clothing, footwear and accessory brands. With more than 400 exhibitors on site, this unique pop-up high street becomes one of the biggest retail areas in the UK for three days.
An event not to be missed
The GWCT Scottish Game Fair has a very clear identity and mission. It is a showcase of fieldsports and country life, designed to educate those that are curious in an open and accessible way. Nothing quite compares to this event. Somehow it survived the pandemic and is still alive and kicking. More than ever it has a carnival feel where everyone is in a relaxed, holiday mood. The GWCT Scottish Game Fair is a national treasure everyone should attend at least once.