Discovering Benmore Estate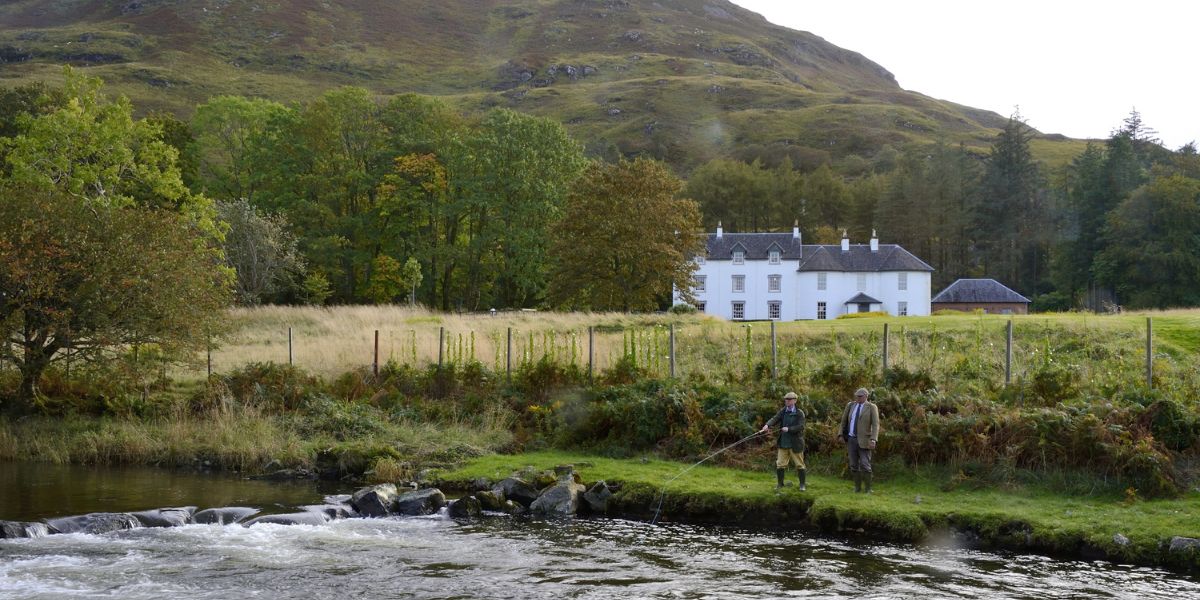 A Salmon and Trout Fishing Paradise in the Heart of the Island of Mull
If you're an angling enthusiast, a history buff, or simply someone looking for a stunning Scottish getaway, then Benmore Estate, located on the Isle of Mull, might be the place for you. This beautiful 32,000-acre estate, surrounded by breathtaking natural scenery, is known for its outstanding salmon and trout fishing, as well as its rich history, luxurious accommodations, and first-class hospitality.
In this article, we'll explore what makes Benmore Estate a must-visit destination for fishing enthusiasts and visitors alike, including its knowledgeable staff, comfortable accommodation, and unique glamping options.
Fishing at Benmore Estate
One of the most alluring features of Benmore Estate is its reputation as one of the finest salmon and trout fishing destinations in Scotland. The estate boasts prime salmon fishing on the River Ba and Forsa. Loch Ba also supports healthy brown trout and sea trout populations, providing anglers with various opportunities to catch their favourite fish.
But fishing at Benmore Estate isn't just about the abundance of fish; it's also about the experience. The estate employs a team of experienced ghillies skilled at helping anglers of all experience levels make the most of their fishing.
The ghillies are intimately familiar with the river and its hidden pools, and they can provide valuable insights into where to find the best catches.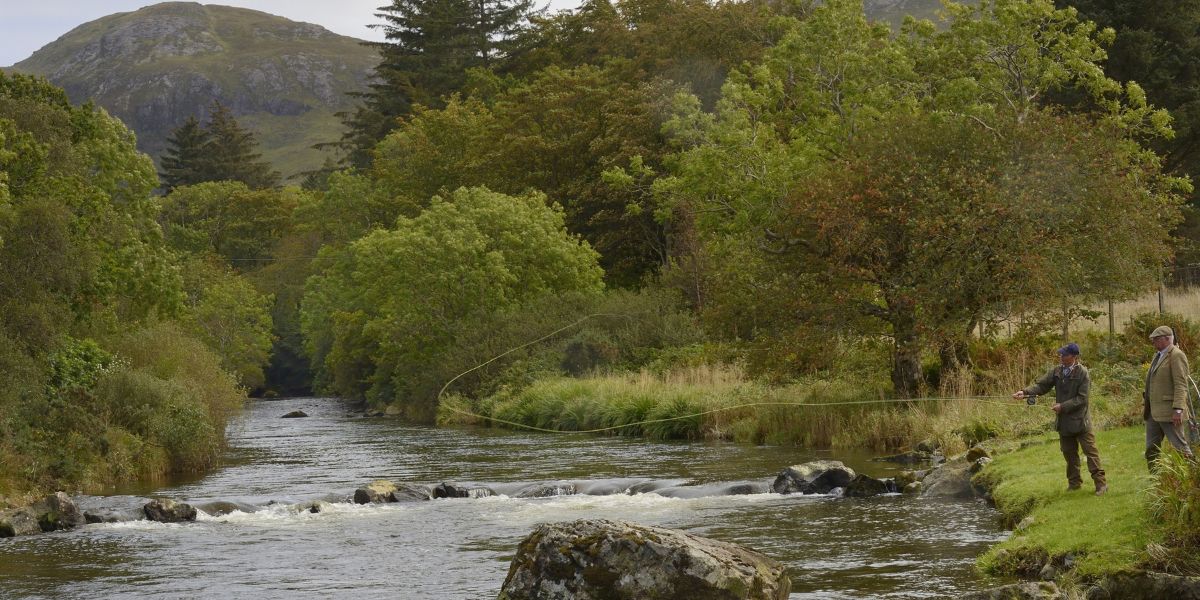 Deer Stalking on Benmore Estate
 Benmore Estate offers excellent stalking experiences on Benmore and Glenforsa, surrounded by the spectacular scenery of Mull and its neighbouring islands.
 Traditional methods of stalking red deer in Scotland have remained unchanged for centuries and they continue to this day. Their experienced stalkers, Donald Bisset and Andrew Gorthy will accompany and guide you on the hill, offering expert advice when required. Recovering the deer carcass is often done by dragging and argocat, and afterwards, they are taken to our own refrigerated larder for processing. Guests are welcome to use an estate rifle.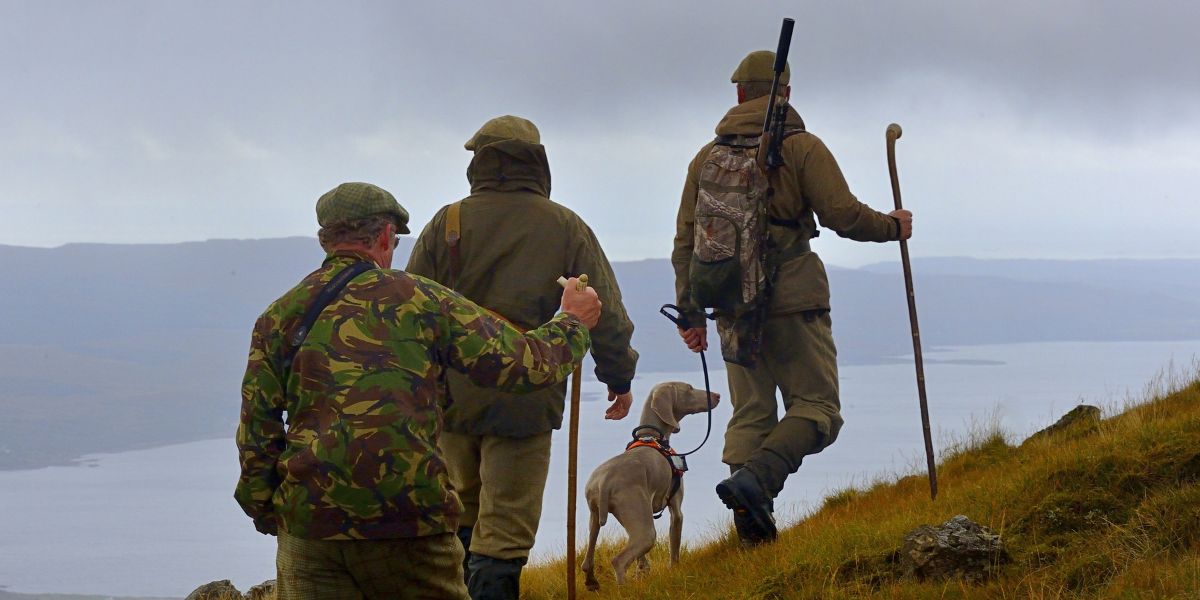 Sea Fishing on Benmore Estate
Benmore Estate offers some of the finest sea fishing and angling experiences on the Isle of Mull. In the local waters of Loch na Keal there is excellent quality sea fishing, and they successfully creel for some of the most mouth-watering fresh lobster and crab you will ever taste.
During the Summer months, there is fun family fishing for Mackerel, Pollock and Coalfish. They also target larger specimens up to the current record of a 15lb Pollack on spinning tackle.
Venturing further afield to the Firth of Lorn and Tiree Passage and there are some of the best marks in UK waters for Flapper and Blue Skate (known as Common Skate). They have been lucky to catch many larger examples some weighing in just shy of 200lbs. The other target species include Tope, Spurdog, Conger Eel and Thornback Ray.
After feedback from some of our guests who love to go out sea fishing and lobster potting, they commissioned a new sea fishing boat in 2019. Corra-Bheinn, can accommodate up to 12 guests comfortably and is ideal for the job in hand – whatever your quarry.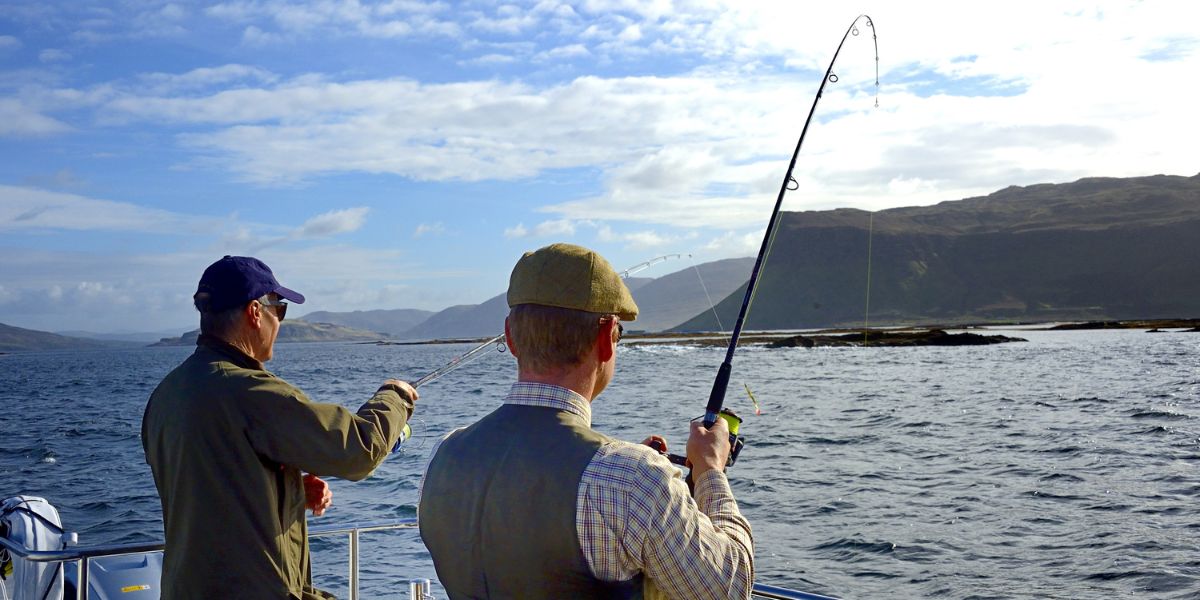 Knock House: old charm meets new luxury
This west coast sporting lodge is the ideal backdrop for a cross-generational clan gathering. Guests can rent the entire house, which comes with its own team of dedicated staff, and get exclusive access to the entire estate.
The house can accommodate 20 people and after the exhilaration of the wide range of experiences on offer, the house offers the opportunity to relax and spend time together in style.
The house is the centre of the history and luxury of Benmore Estate, once home Princess Louise, Queen Victoria's fourth daughter. It has lovingly been given a 21st-century incarnation but still boasts a stunning collection of art and antiques, comfortable furnishings, and luxurious amenities.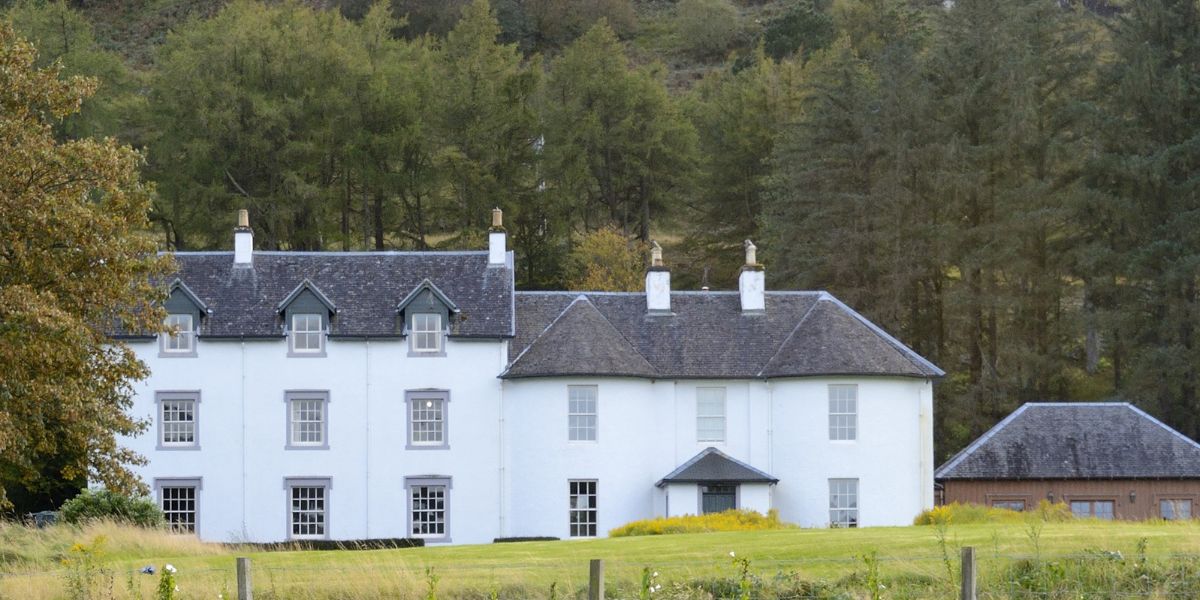 Luxury Holiday Cottages
For those who want a more private and self-contained experience, Benmore Estate offers a range of holiday cottages perfect for couples, families, or small groups. The cottages are in picturesque spots across the estate, each with unique character and charm. Guests can choose from cottages that range in size from one to three bedrooms, all of which have been tastefully decorated and furnished with modern amenities.
The holiday cottages are perfect for those who want to enjoy the tranquillity and natural beauty of Benmore Estate at their own pace. Guests can prepare meals in well-equipped kitchens. They can also explore the estate's many walking trails, participate in outdoor activities such as kayaking or cycling, or relax in front of the fire with a good book.
Glamping Pods: A Unique Camping Experience
For those who want to experience the beauty of the Scottish wilderness in a more rustic and adventurous way, Benmore Estate offers a unique glamping experience. The estate's glamping pods are set in stunning locations on the estate, each with breathtaking views of the surrounding countryside.
The pods are fully insulated and equipped with comfortable beds, underfloor heating, and fully equipped amenities, providing a cosy and comfortable camping experience.
The glamping pods are perfect for couples or solo visitors who want to experience the beauty of the Scottish wilderness uniquely and unforgettably.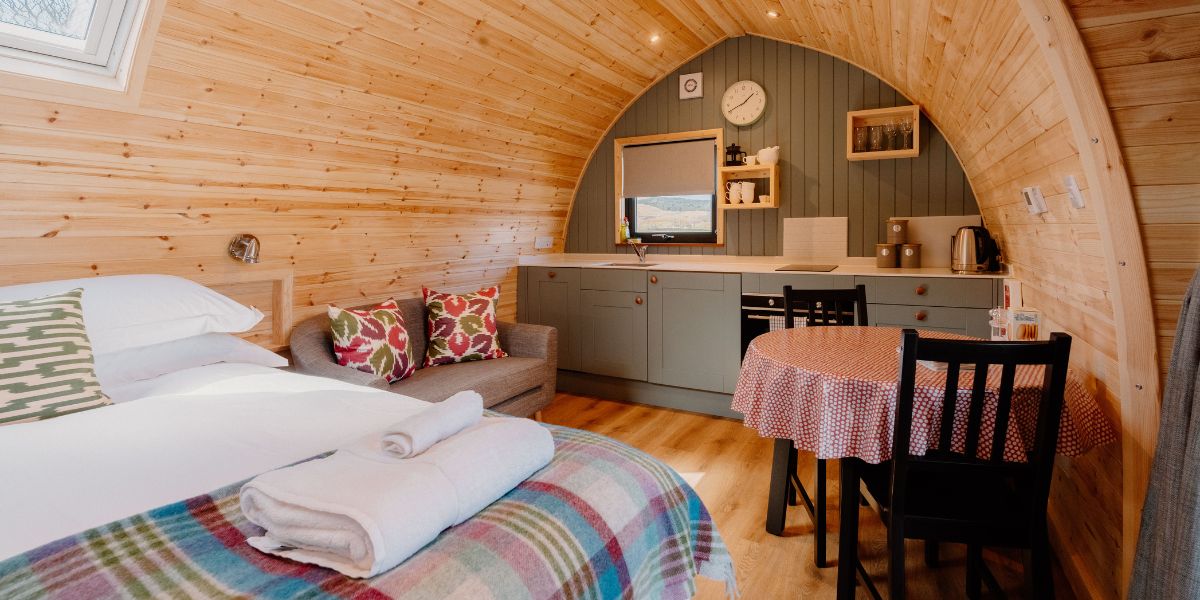 A true gem on the West Coast of Scotland
Benmore Estate is a true gem on the West Coast of Scotland, offering an unforgettable fishing and hospitality experience. The estate offers something for every guest, from its prime salmon and trout fishing to its luxurious accommodations and unique glamping options. Whether you want to immerse yourself in the estate's rich history at Knock House or relax in one of the cosy holiday cottages or glamping pods, Benmore Estate is a must-visit destination for anyone looking to experience the natural beauty and hospitality of Scotland.