Carlowrie Castle
Near Edinburgh, The Lothians
12 Miles to Edinburgh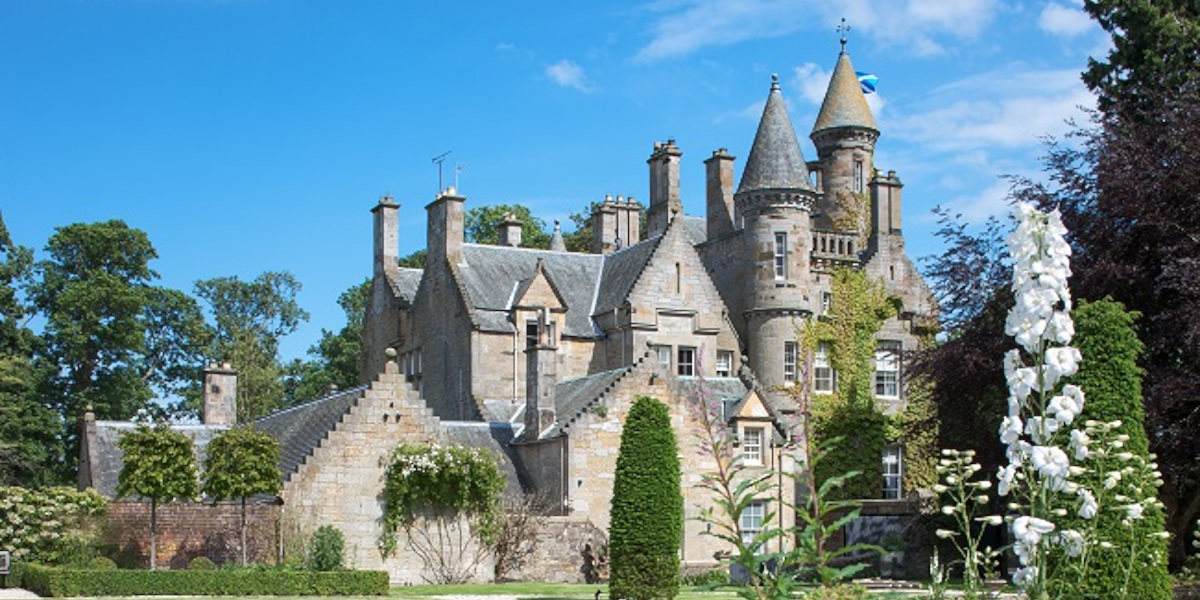 Carlowrie Castle is Edinburgh's hidden gem, voted one of the top three venues in Europe under 200 bedrooms at the International Hotel Awards.
Spread across three floors, Carlowrie Castle and Carlowrie's Gate Lodge offer fourteen spacious and luxurious bedrooms, accommodating up to 26 guests. Every room enjoys breathtaking views across the 32 acre castle grounds.
We offer opportunities for private dining, whisky tasting and bespoke cookery school classes with Chef Iain MacDonald. After a day of outdoor activities come home and relax in our Marble Lounge and enjoy sampling from our extensive selection of wines, spirits and Champagnes. We cater for weddings, celebrations and gatherings, offering a bespoke experience tailored exactly to your requirements.
• We offer early or later breakfasts subject to prior arrangement
• We can offer packed lunches and flasks for day use subject to prior arrangement.
Enjoy a bike ride around the beautifully manicured Estate or a game of tennis or croquet in our walled garden.
The Castle's private suite, aptly named The Isobel after Isobel Wylie Hutchison, the Scottish female Arctic explorer, botanist, writer, poet, artist and polyglot who lived her whole life at Carlowrie, is the ultimate in luxury living. Spread over 115 elegantly designed square metres, indulge yourself in its two double guest rooms and two bathrooms with stunning dining and living space. Breakfast in your own perfectly manicured, private garden and discover the Castle's most intimate and secluded space.
Each of our bedrooms has been individually designed and decorated with original works by some of the world's leading contemporary artists. Carlowrie's bedrooms all incorporate handmade beds and cabinetry from Atelier 1852 and feature sumptuous soft furnishings, bed linen and towels. The ensuite bathrooms feature handmade roll top baths, marble tiles, underfloor heating and walk-in showers. Duvets and pillows are filled with Hungarian goose down.
Contact Information
Contact: Dympna McKenna
Carlowrie Castle
Boathouse Bridge Road
Kirkliston
West Lothian
EH29 9ES