Araminta Campbell Bespoke Tweed
Edinburgh, Edinburgh & The Lothians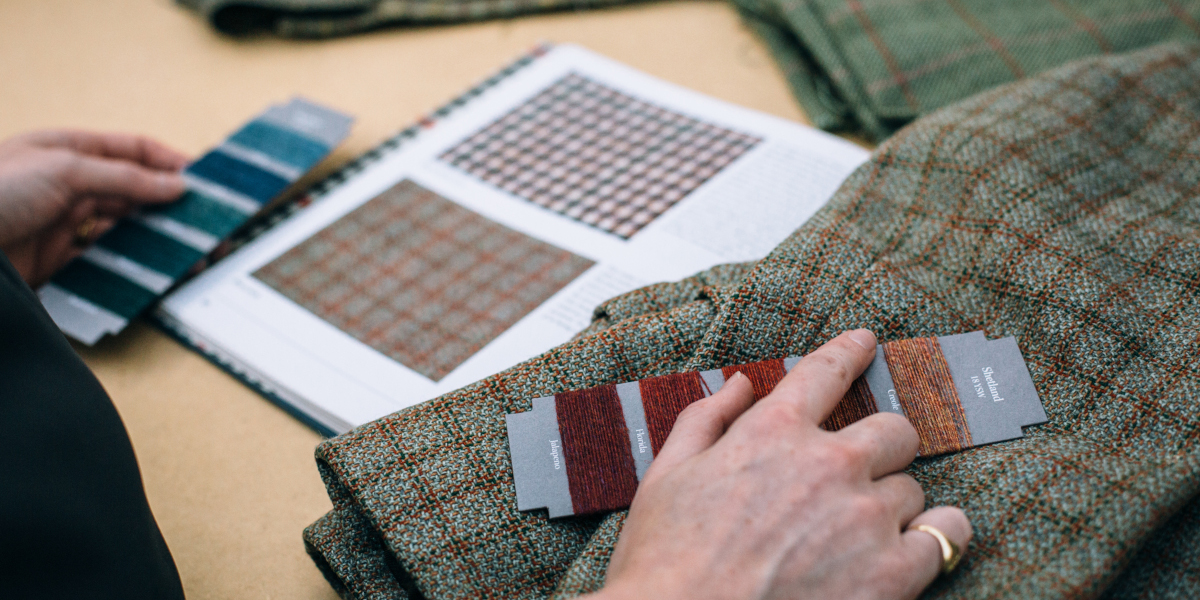 Information
Araminta Campbell offers a personalised service for the design and production of bespoke tweed. She is well practised in producing custom tweed for both estates and individuals, with previous clients including the Glen Tanar, Blair Atholl, Luton Hoo and Ditchingham Estates, as well as tailors, interior designers and private clients.
Her bespoke tweed design service gives clients the opportunity to create their own unique tweed or have an existing one accurately reproduced or updated. Working with a handful of carefully selected Scottish mills, she is able to offer a range of different cloth weight and lengths, as well as the opportunity for weaving in luxury fibres, bespoke dying yarns and adding performance finishes.
In the first part of her tweed design process, Araminta works closely with the client to find out what they want to achieve.  Whether it is reproducing an ancient family tweed or creating a completely new design, she sees the project as a collaboration, combining her expertise and experience with the personal vision of her client.
Araminta specialises in matching the colours and textures of the landscape with those woven into a tweed. This not only creates a more subtle and pleasing design, but helps a tweed used for sporting purposes blend in well with its surroundings.
There is the opportunity for the finished tweed cloth to be made up into a range of products, including scarves, blankets, flat caps and ties.
Please contact Araminta to find out more about commissioning a bespoke tweed:
email:  contact@aramintacampbell.co.uk  Tel:  +44 (0) 131 555 7395