Kenmore Hotel
Near Kenmore, Perthshire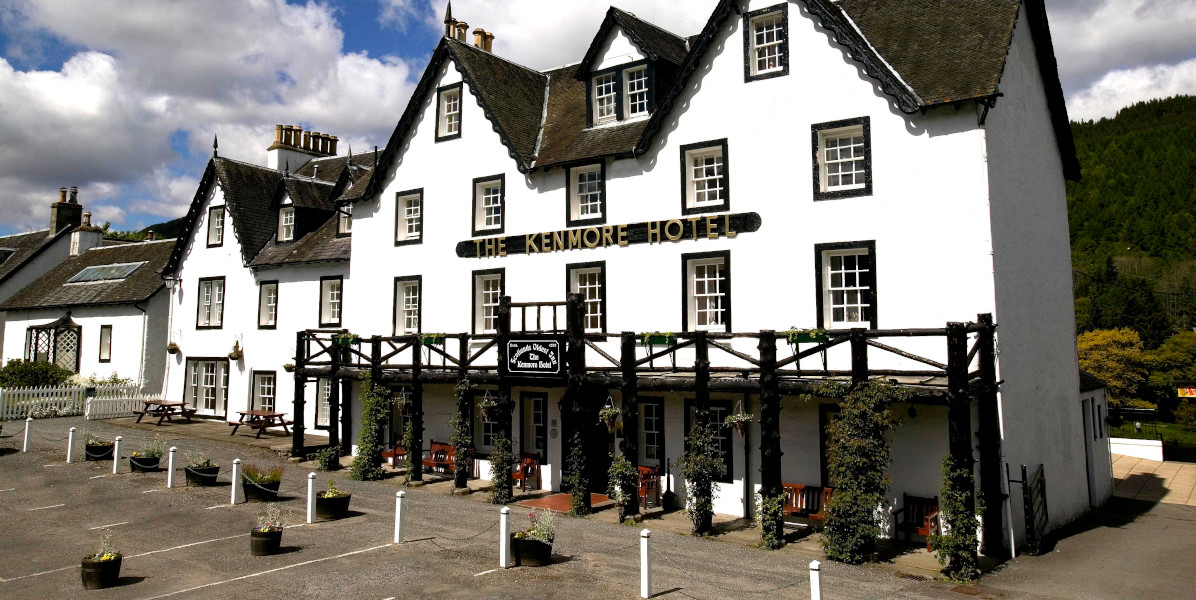 Information
Set in breathtaking scenery amidst the majestic mountains of Highland Perthshire is the Kenmore Hotel, Scotland's oldest inn.
Ideally situated in the heart of Perthshire, the hotel consists of 40 en-suite bedrooms, 2 private function rooms, an award-winning restaurant, 2 comfortable bars and open log fires.
Enjoy the restaurant and bars in the Kenmore hotel or perhaps you'd prefer to relax in your own company, cater for yourself in the state-of-the art kitchen and take life at your own pace. The choice is yours!
The elegant open plan lounges and dining areas are spacious, airy and sophisticated – convivial places to create memories with friends, family or loved ones. There are no restrictions or constraints on when your day will finish – time is limitless and your bedrooms are only a few steps away.
The Lodges are ideal for family gatherings, hosting your own exclusive party, or perhaps escaping for a romantic weekend, and all in an exquisite countryside location.
40 en-suite bedrooms featuring the following:
• Tea/Coffee making facilities
• En-suite bathroom with a selection of toiletries
• Hairdryer
• Wireless internet access
• Some with work space/desk
• Direct Dial Telephone
• Wake-up call facilities
At Kenmore we also have a number of luxury lodges that offer you the very best of both worlds – all the services and luxuries of a hotel with the exclusivity and privacy of your own home.
The Kenmore Hotel & Luxury Lodges are perfectly situated for exploring this beautiful, unspoilt part of Scotland.
Steeped in history itself, the Kenmore Hotel is nestled in the conservation village of Kenmore, deep within Rob Roy and Campbell country and bordered by the Tay Forest Park on one side and the River Tay on the other.
With wonderful small towns nearby such as Aberfeldy and Pitlochry and a vast array of attractions and outdoor activities, Highland Perthshire has something to interest all ages and budgets.
Whatever the reason for your visit and whether your interest is historical sites, outdoor adventure, speciality shopping or culinary delicacies, flora and fauna, or the great game of golf, you'll find an abundance of things to see and do.
For more information click on the link: https://www.kenmorehotel.com/see-and-do/