Hunting Scotland
Sporting Agent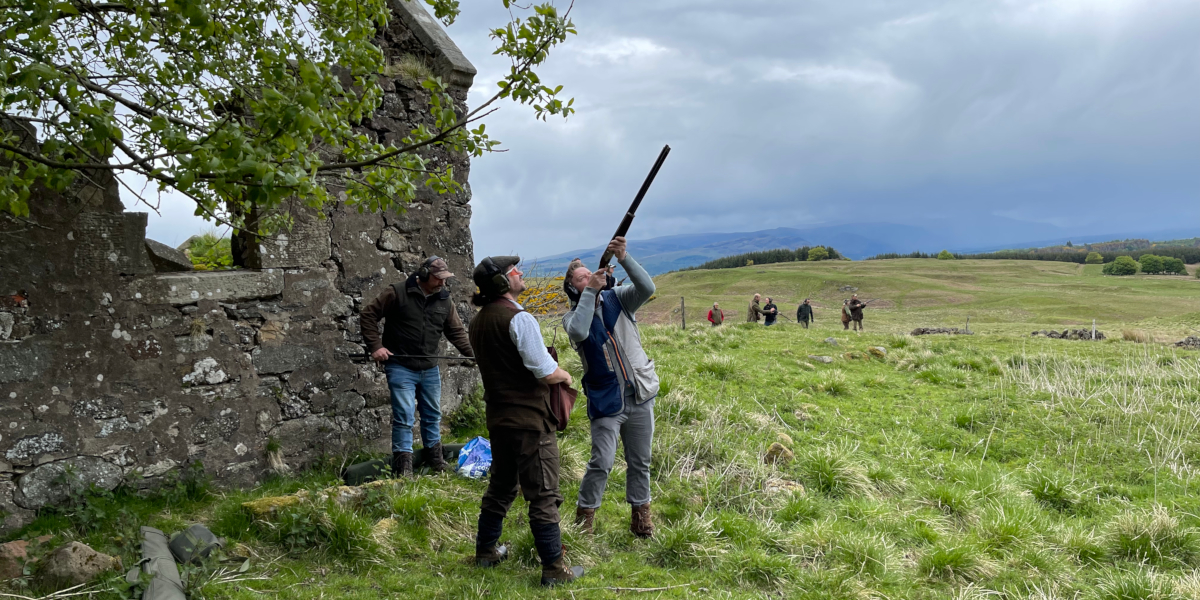 Information
Hunting Scotland is your leading source of bespoke hunting trips throughout Scotland, meaning that if you want to experience rough shooting or hunting in Scotland you are able to do so while enjoying the magnificent local countryside. We offer a comprehensive service that coordinates all of your arrangements for hunting and shooting in Scotland, ensuring maximum success and enjoyment of your stay with us; and we are proud to tell our guests that we are one of the premier companies for rough shooting in Scotland!
Rough Shooting
Our packages are suitable for teams of four to eight guns and will involve the guns shooting in a line, advancing behind working dogs. An expected bag for a walked-up day would be approximately 7-10 head of mixed game per gun (including pheasant, partridge, woodcock, snipe, pigeon, duck, rabbit or hare).
Driven Game Days
Hunting Scotland can arrange days at numerous estates all over Scotland. Please contact us to discuss your requirements.
Simulated Game Shoots
Simulated Game Shooting is a style of clay-target shooting that has become increasingly popular in recent years and Hunting Scotland is proud to be known as a pioneer of the sport in Scotland, having organised and run these days for well over thirty years now.
Mobile or on our Fixed Sites
In addition to our own sites throughout Central, Perthshire and Angus regions, Hunting Scotland can arrange Simulated Days on ground of your choosing, from Caithness to Carlisle.
Corporate Day Requirements
Clay Target Shooting is an ideal activity for groups of friends, Corporate Events or Stag/Hen Parties.  Hunting Scotland possesses an array of manual and automatic single-arm and double-arm Clay Target Traps along with a number of very experienced Instructors, all of whom have spent years training and teaching newcomers to the sport. Our site near Stirling includes a custom-built tuition layout with sheltered firing points along with large expanses of varied terrain allowing us to tailor a package to your needs.
We also offer Shooting Tuition packages.
Deer Stalking
From the iconic Red Stag, immortalised in Landseer's infamous masterpiece "Monarch of the Glen" painted in 1851, to the elusive and secretive Roe deer, much sought after as a trophy, Scotland has the capacity to rival any other destination on earth.
Although much of the tradition and ceremony of the hunt remains unchanged over the centuries, underpinning the entire experience are the latest and most modern management practices designed to ensure the health and continued survival of the Scottish deer population, whilst minimising impact on necessary human endeavours such as forestry and farming. Hunting Scotland is proud to be associated with estates and stalkers for whom proper management takes precedent over trophies.
Sport Offered
Shooting – Driven Game – available on some of the finest traditional Scottish estates – pheasant, partridge and duck
Shooting – Rough Shooting – packages available to include many different species
Shooting – Pigeon Perthshire and Angus
Shooting – Clay Pigeon – mobile, to area of your choice
Shooting – Simulated Game – mobile, to area of your choice
Deer Stalking/Hunting – red stags
Deer Stalking/Hunting – red hinds
Deer Stalking/Hunting – roe bucks
Deer Stalking/Hunting – roe does
On the 29th January 2020 I joined a Hunting Scotland syndicate at the magnificent Bandirran Estate in rural Perthshire to close out my Pheasant season. Bill himself organised and hosted the day, and what a day it turned out to be! With a few traces of snow on the ground we had an incredible day; the weather was kind, the gun-line were friendly, the hospitality excellent and the pheasants second-to-none. We shot through and all convened for lunch at the end in the wonderful shoot lunch room where we were treated to some fantastic food. I have already enquired about more pheasant and partridge shooting for next season!
An other cracking day out with Bill at hunting Scotland and as always everything well organised. Some really good challenging birds and the weather was fair if not a bit mild for the time of year. Good company, good food and all in all another great day would highly recommend Bill and hunting Scotland, see you in October.
Very much appreciated and thanks again!
Andrew Robertson, Finavon, near Brechin
A fabulous shoot and a fun but smoothly operated day of shooting at Bandirran Estate in Perthshire thanks to Bill Black and his team. Our group was a mix of guns with several decades of experience and some with only a few years,
A day of simulated shooting before the actual partridge day was a great way to get everybody warmed up and the quality of our actual shooting was much better for it.
If you want to perform at your best, I wholeheartedly recommend the simulated shoot as a way to get the feel of the Partridge / Pheasant Hunting.
You don't want bad shooting to ruin your day – and with a well managed day like the one we enjoyed with Bill and his team you'll have no one to blame but yourself if your bag is disappointing.
The three youngest of the group (myself included) have grown up mainly wildfowling and don't have much experience in driven shooting. It was a relief how welcoming the group was and we are grateful to everyone from the beaters to the gamekeeper for sharing their experience with relative novices like ourselves.
Scotland is the best for Hunting no question - come and see Bandirran Estate with Hunting Scotland
In 2014 a friend of mine mentioned Hunting Scotland's simulate shoot near Stirling and it seemed like a great way to improve my shooting. I've been attending whenever I can since then and the package Bill Black lays on is extremely well organised and fun. It has been a great way to get lots of practice in, to benefit from some tips from Bill and to meet other people keen on clay shooting and fieldsports. It is also a brilliant way to introduce young people to the excitement of driven shooting and Bill always makes an extra effort to help them.
Tom, Crieff
Bill has been organising Pheasant and Partridge shooting for myself and my syndicate since the late nineties, both here at home and occasionally abroad. In all the years, there has never been a duff day. He combines the highest quality shooting with stunning scenery and good-natured keepers/beaters.
Scotty Menneer , Dollar , Clacks