AUGUST 2021 : COVID 19 AND TRAVEL TO SCOTLAND FROM OVERSEAS:
International travel (outside the UK, Ireland, the Channel Islands and the Isle of Man)
Scotland has a risk assessment for international travel similar to the UK Government's 'traffic light' system. This entails the following requirements for both residents of Scotland on their return and overseas visitors:
arrivals from red list countries will be required to enter a managed isolation hotel and stay there for 10 days. Travel to such countries should only be for essential reasons;
arrivals from amber list countries, which will be the majority of countries, should self-isolate at home [or if a visitor from another country, their accommodation on arrival] for 10 days, and take two PCR tests while they are isolating;
arrivals from green list countries will not be required to quarantine or isolate on arrival in Scotland, but will need to take a PCR test shortly after arrival.
Fully-vaccinated residents of some countries travelling from amber list countries may not have to isolate.
Further information on this process, and details of the countries on each list, is available in the Scottish Government's international travel guidance.
COVID 19 TESTING FOR OVERSEAS VISITORS TRAVELLING TO SCOTLAND
You will need to buy a COVID-19 test and take this test in the 3 days before you travel.
When boarding your plane, you will need to provide proof that you have taken the test, and that the result of the test was negative.
You may also be asked to provide proof of a negative test when you arrive in Scotland.
The type of test you will need to buy:
The test you buy must meet standards of ≥97% specificity and ≥80% sensitivity at viral loads above 100,000 copies/ml. Suitable tests include:
a nucleic acid test, including a polymerase chain reaction (PCR) test or derivative technologies, including loop-mediated isothermal amplification (LAMP) tests
an antigen test, such as a test from a lateral flow device, though many lateral flow devices may not meet the standards needed – you must check the test you buy meets standards of ≥97% specificity and ≥80% sensitivity at viral loads above 100,000 copies/ml
You may not be able to travel if the test you buy does not meet these standards.
If you are travelling from abroad, the foreign travel advice pages on gov.uk will have the latest updates about where you can buy COVID-19 tests in the country you are travelling from.
If you need consular assistance while abroad, you should contact your nearest consulate, embassy or high commission.
What your test result must include
Your test result must be in either English, French or Spanish.
You must provide your original test result certificate. This can be a paper test result, or an original result you have had in an email or text message.
The test result must include:
your name, which should match the name on your travel documents
your date of birth or age
the negative result of the test
the date the test sample was collected or received by the company or business who did the test
the name of the company or business who did the test and their contact details
the name of your test device
If your test result does not include all these things, you may not be able to travel to Scotland.
Positive test results
If your test result is positive, you must not travel. You must follow local rules and guidance for positive COVID-19 cases.
If the result of your test is not clear, you must take another test.
For full information see the Scottish Government's Covid 19 page.
EASING OF RESTRICTIONS FROM 5TH JUNE 2021:
Local authority areas in Scotland are at different Coronavirus protection levels:
Click here for the full list of local authority area protection levels. Areas currently range between level 0 and level 2.
A brief summary of what you can and cannot do in level 0, level 1 and level 2 is below.
Level 2:
In level 2 areas, eight people from eight households can meet outdoors, while six people from three households can meet indoors. All organised outdoor sports are permitted provided appropriate safety measures are followed. 
You can travel anywhere in Scotland. 
Level 1:
In level 1 areas, 12 people from 12 households can meet outdoors, while eight people from three households can meet indoors. All organised outdoor sports are permitted provided appropriate safety measures are followed. 
You can travel anywhere in Scotland.
Level 0:
In level 0 areas, 15 people from 15 households can meet outdoors, while ten people from four households can meet indoors. All organised outdoor sports are permitted provided appropriate safety measures are followed.
You can travel anywhere in Scotland.
For more information visit the Scottish Government's dedicated Coronavirus webpage

UPDATE 16TH MARCH 2021:
Following the First Minister's announcement this afternoon the following easing of lockdown restrictions will come into effect:
The 'Stay at Home' rule will become 'Stay Local' from 2nd April;
Tourist accommodation will be able to open from 26th April;
Travel restrictions between Scotland and the rest of the UK to be lifted, if not on 26th April, then as soon as possible thereafter;
International travel will not be possible until at least 17th May.
BREAKING NEWS 18TH FEBRUARY 2021:
Lifeline £1M coronavirus fund announced for Scotland's country sports tourism sector
Hard hit country sports tourism businesses in Scotland are set to benefit from a £1M coronavirus fund following a concerted lobbying campaign by two of the sector's leading representative organisations – SEE FULL PRESS RELEASE HERE.
FOR FULL GUIDANCE ON HOW TO APPLY CLICK HERE.
SCSTG has collaborated with number of country sports and land management organisations in Scotland to publish guidance for employers, employees and practitioners to allow these activities to move forward safely.   Read the full document here.
NEW 'STAY AT HOME' RESTRICTIONS FROM 5TH JANUARY 2021:
Following the First Minister's announcement, new 'stay at home' coronavirus restrictions come into effect on the 5th January 2021. This means that all those residing in a tier 4 area should stay at home by law, and may only leave for an essential purpose.
Sport and exercise is deemed to be an essential reason to travel. This means that fishing  and shooting activity (such as wildfowling, deer stalking or rough shooting) is permitted, so long as:
 No more than two people from two households participate;
 The activity takes place within the local authority area in which you reside, or within   five miles of your local authority area boundary.
This means, for example, that someone residing in Angus could go deer stalking in Perth and Kinross, provided they are within 5 miles of the Angus local authority border.
In light of the stringent socialising conditions, and following advice from BASC, it is not advised that driven game shooting or other recreational group shooting activities with more than two people should take place.
Essential pest control is considered an essential purpose to travel. Essential pest control could include: essential bird and mammal pest control to protect crops or livestock such as the shooting and trapping of pest bird species under general licence; the management of rodents and rabbits; deer management as part of a plan agreed with and requested by the landowner; and game management or gamekeeping activities such as looking after game birds, pest/predator control and habitat management. All those undertaking essential pest control should carry written permission from the owner or occupier which states that they are contracted to undertake such activity.
Angling in Scotland is also permitted subject to the same restrictions.
There must be no non-essential travel between Scotland and other parts of the UK.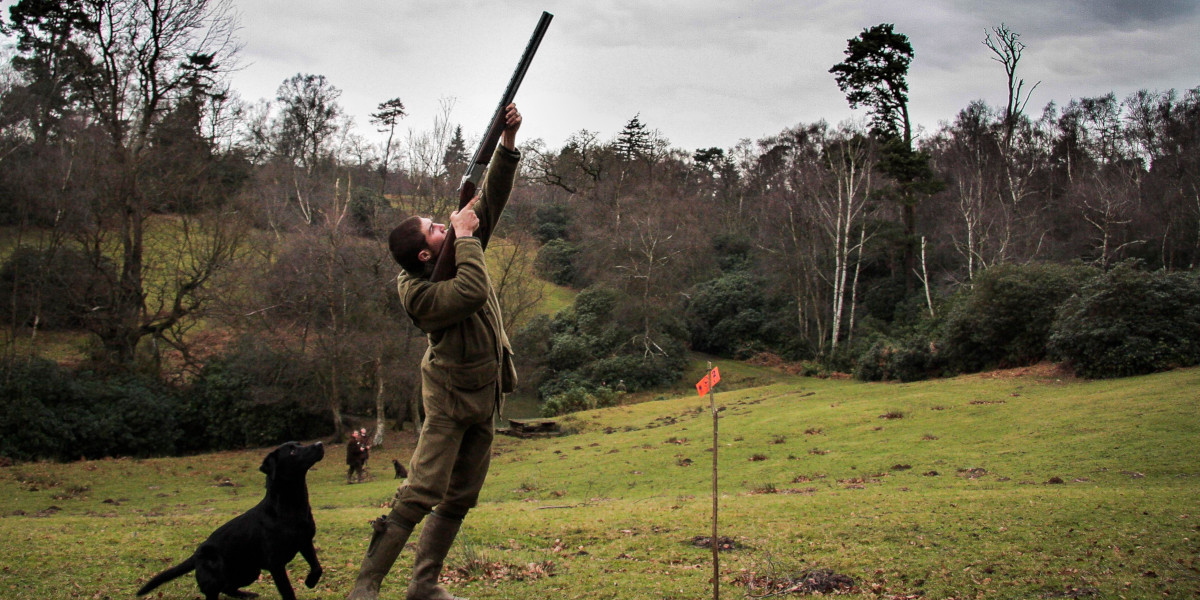 Field sports tourism revenue has a particular importance to the Scottish rural tourism sector, supporting the shoulder months and extending the overall tourism season. This seasonality was used as a justification for shootings and deer forests being excluded from the initial financial support packages given to all other industries at the time of lockdown. Government policy has subsequently prevented businesses from receiving this vital seasonal income and the next stage of our effort is to ensure a meaningful rescue package that protects vital jobs in highly rural areas. In demonstrating the importance of support, we need credible data to support our representations to minsters and I strongly urge all Providers to complete a short online survey as a matter of urgency via this LINK