Scottish Borders Sporting
Sporting Agent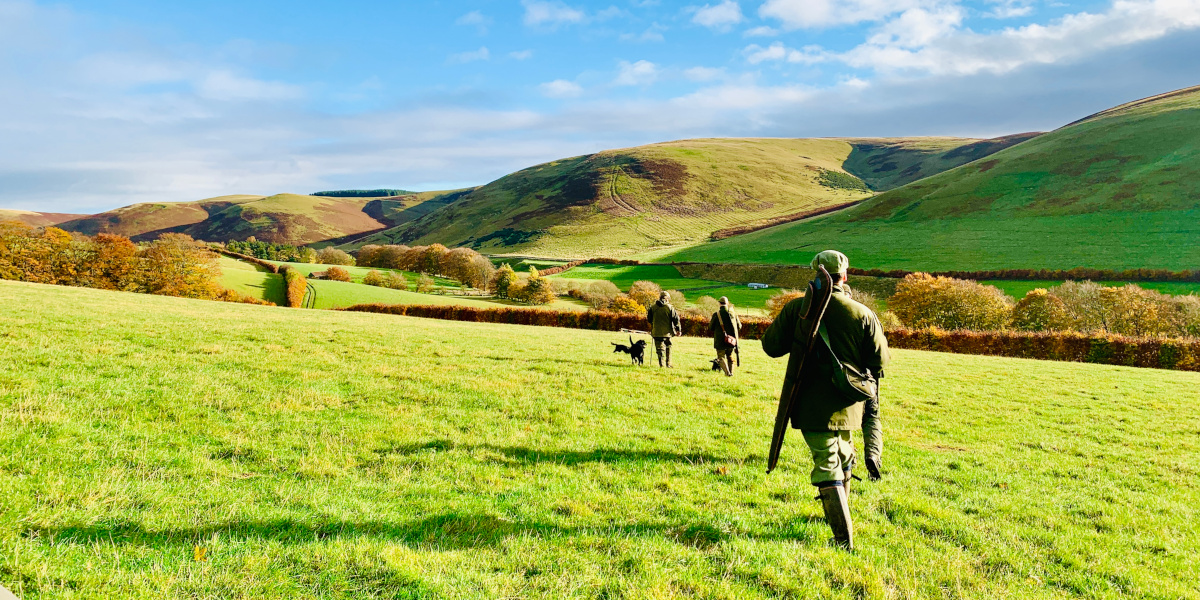 Information
At Scottish Borders Sporting, we create complete packages for our clients, including all types of accommodation in the beautiful Scottish Borders.
Driven, mini driven, walked up, rough/boundary game days on our own stunning shooting Estate near Lauder, at the foothills of the Lammermuirs only 30 minutes south of Edinburgh. Pheasant, Partridge, Duck, Woodcock, Snipe, Pigeon – all available.
Accommodation in 3, 4 or 5* luxury hotels, beautiful self-catering cottages and unusual buildings!
Let us build your sporting package; we hold an RFD and can collect and transport your firearms or shotguns and arrange for all visitors permits.
Driven Game Shooting
Walked Up, Rough/Boundary shooting
Fly fishing for salmon and trout
Pro instruction on the peg
Loading
Shotgun hire
Cartridges
Let us take the hassle out of organising your sporting trip!
Roe Deer Stalking
We offer some wonderful stalking on several Estates in the Borders, with a wide range of topography.
Depending on location, there are high seats, static points and stalking to get in position for your quarry.
Guided stalking, rifles and ammunition all arranged by us.
Join Scottish Borders Sporting for outstanding Simulated Game Shooting Scotland
Just like a real driven game day, Scottish Borders Sporting delivers the best Simulated Game Shooting Scotland over the most stunningly beautiful topography in the Scottish Borders.
Find us only 30 minutes South of Edinburgh, Scotland – you can book our dates or choose a date to suit you. Just ask.
Whether you are a team of Guns looking to shoot a simulated game day together outside of the season, or are clay shooters looking for something different, (or are even novices)* this is the best fun you can have with a shotgun!
If you are looking for an affordable Corporate Event – look no further! This day will have them talking about it for years to come and wanting to rebook.
*Novices will be provided with a professional instructor, shotgun to suit size and cartridges and a lesson prior to starting your simulated game day. (Please ask us for further details).
Book one of our dates either as an individual or as a team (min 8 – max 16 participants) for a full day of clay bashing fun!
If you already have a team, contact us to book your own date if there is not one advertised to suit.
ITINERARY
Meet at 9.30 am for bacon rolls, safety briefing and peg selection in our local Hotel, then follow us 1 mile up the Hill to the shooting Estate.
'Guns on Pegs' for some fantastic simulated game targets! (You may get more than you bargained for)
Break for elevenses, then back on pegs for more simulated game shooting fun
Team flushes with prizes
The price is £200.00 per person which includes over 4000 clays, breakfast rolls and elevenses (all prices inclusive of VAT).
We are fully insured and provide the highest of professional instruction.
Extras to consider
Minder/Instructor (compulsory for novices)
Shotgun Hire
Cartridges – POA (will depend on bore size of the shotgun provided for your size)
Sit-down dinner in the Hotel after the day – POA
Further Simulated Game Shooting details can be found here: Simulated Game Shooting Scotland – Scottish Borders Sporting
Carfraemill Hotel, Lauder
Sport Offered
Shooting – Wood Pigeon
Shooting – Pheasant – From 1st October
Shooting – Partridge – From 1st September
Shooting – Duck and Geese – From 1st September
Shooting – Simulated game
Deer Stalking/Hunting – Roe Bucks – 1st April to 20th October
Deer Stalking/Hunting – Roe Does – 21st October to 31st March
Fishing – Atlantic Salmon
Fishing – Sea Trout
Fishing – Brown Trout
Other Field Sports – Falconry – Hunting with birds of prey (September to January)
There is a wide range of accommodation available in the Scottish Borders; we can arrange your stay in a 5 star hotel or an apartment in a Castle.
Depending on your requirements and numbers, self catering cottages and unusual buildings can also be booked – imagine a stay in an original Peel Tower!
Gun Dog Training
Either with our professional champion Trainer, or arrange your own Field Trials Training day on live game.
Other Activities
Clay Pigeon Shooting
Simulated Game Shooting
Shotgun Skills Training
Game Shooting Lessons
Clay2Game Training
Introduction to Deer Stalking
Archery
Tomahawk ThrowingWe also offer :
Pro Lessons
Game Shooting Tuition
Introduction to Game Shooting Courses for novices (2 days Oct-Jan)Tour to Whiskey DistilleriesTour to Tweed and Woollen MillsTrip to Edinburgh'ESTATE TO PLATE' – SAMPLE THE REAL THING FIRST HANDHere at Scottish Borders Sporting, we are proud to source and use all the game shot on our land.For avid hunters or those that are complete beginners but keen to get more involved, you can now be a part of the process and experience the stalking, shooting and preparation of the game first-hand.

See where and how our game is sourced, how free range and healthy our deer and game birds are and how sustainable a food source it is.

Scottish Borders Sporting is offering professional Game Shooting and Deer Stalking 'Estate to Plate' Training Courses, absolutely NO EXPERIENCE REQUIRED!

Please see website for further information.